Automated forex trading systems are popular with investors of all skillsets – not least because they allow you to buy and sell currencies in a completely passive nature. The most challenging part of the process is finding a provider that is able to make consistent gains in a risk-averse manner.
In this guide, we explore how automated forex trading works and which providers are worth considering in 2021.
How to Trade Forex Automatically – Quick Guide
If you're keen to start using an automated forex trading strategy right now – follow the quickfire guide outlined below. In doing so, you can automate your currency trading endeavors by copying an experienced forex investor at eToro.
Step 1: Sign up at eToro: Before you can use the automated Copy Trading system at eToro – you will need to open an account. This should only take you a few minutes and will simply require some personal information and contact details.
Step 2: Make a deposit: You can now deposit some funds into your eToro account – choosing from a debit/credit card, e-wallet, or bank transfer.
Step 3: Choose a forex trader to copy: There are thousands of successful forex traders that you can copy at eToro. As such, spend some time researching the many verified investors to find one that alligns with your forex trading goals.
Step 4: Trade forex automatically: Once you have selected a trader to copy, enter the amount of money that you wish to invest and you confirm the order.
Moving forward, any buy and sell orders that your chosen trader places will be mirrored in your own eToro account. Therefore, you will be trading forex in a 100% automated manner until you decide to cash out.
What is Automated Forex Trading?
In its most basic form, automated forex trading allows you to buy and sell currencies without needing to do any of the work. That is to say, you won't be required to perform fundamental research or technical analysis – nor will you need to place any orders.
On the contrary, the main concept of automated forex trading is that you can invest in the global currency industry in a 100% passive manner. As we discuss in more detail shortly, there are many types of automated forex trading strategies to choose from.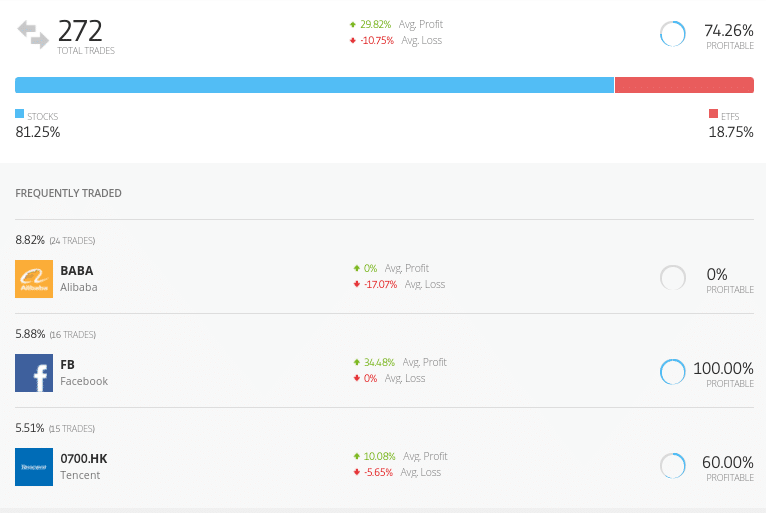 This includes the Copy Trading feature at eToro – which allows you to mirror the buy and sell orders of an experienced and proven forex trader. You then have forex signals – which are not too dissimilar to trading suggestions that are sent to you by a seasoned currency analyst.
The other option is to make use of an automated forex robot – which is usually compatible with third-party trading platforms like MT4 and MT5. By taking this route, your chosen robot will place orders in an autonomous manner based on the underlying trading algorithms it has been programmed to follow.
Top Automated Forex Trading Systems
As noted in the section above, there are various ways in which you can approach the automated forex trading arena. The option that you choose should be based on your currency trading goals and tolerance to risk.
To ensure you select the best automated trading system for your needs – we discuss the many options available to you in great detail below.
eToro Forex Copy Trading
With so many automated forex trading scams in the market – the safest option is to stick with regulated providers. At the front of this is eToro and its proprietary Copy Trading tool – not least because the forex broker is authorized and regulated by the FCA, CySEC, and ASIC.
Although we briefly covered the Copy Trading tool earlier, it's important for us to explain how the feature works in more detail. With this in mind, check out the example below to get a firmer grip on how this automated forex trading strategy works.
You decide to invest $3,000 into an experienced forex day trader
The trader risks 5% of their portfolio on an NZD/USD sell order – applying leverage of 1:10
You automatically replace the same position at a stake of $150 (5% of $3,000 investment)
A few hours later, the day trader closes their NZD/USD position at a profit of 4%
On your stake of $150 – your 4% profit amounts to $6
However, you also applied leverage of 1:10 – so you actually made $60 from this trade
Crucially, the above example highlights that you were able to short-sell NZD/USD and make gains of 4% without needing to lift a finger. Instead, the research process behind the position was carried out by the forex day trader that you decided to copy.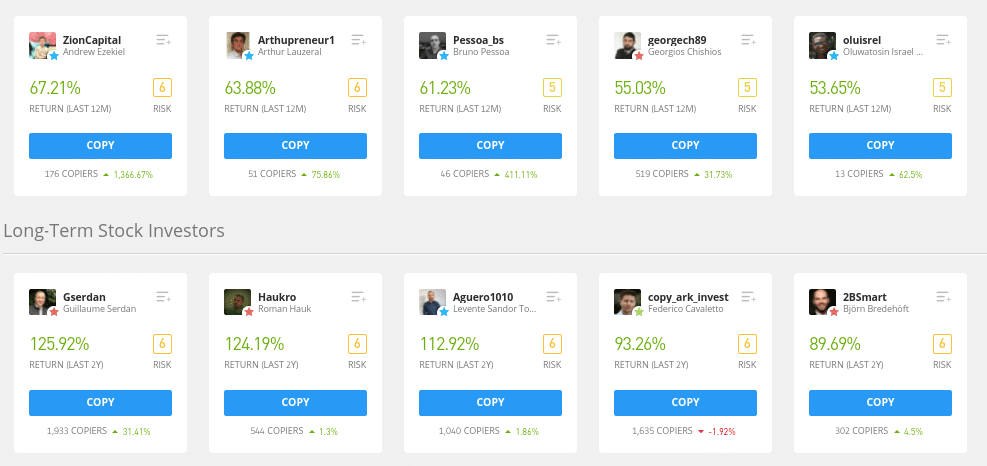 The great thing about the automated forex trading tool offered by eToro is that you will have thousands of seasoned investors to choose from. eToro makes the process simple, as it offers a filter system that allows you to find a suitable trader based on your preferred variables.
This includes:
The asset class the trader likes to trade – e.g. forex
The type of strategy employed by the trader – e.g. swing trading or day trading
How much risk the trader takes
The maximum amount of drawdown the trader has utilized since joining eToro
The profit and loss for each month the trader has been using the platform
As the minimum investment required is just $500 per trader, this allows you to diversify across multiple individuals. For example, if you were to deposit $3,000 – you could essentially back six different traders – subsequently ensuring that you are not overexposed to a single investor.
There is no guarantee that you will make money using signals with this provider. 
Automated Forex Robots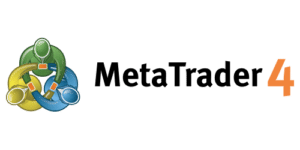 While the automated forex service offered by eToro is based on copying a human trader, robots make decisions based on artificial intelligence.
In its most basic form, automated forex robots are built from the ground up and will place buy and sell orders on the back of the pre-defined algorithm it has been programmed to follow.
For example, the robot might be designed to trade minor currency pairs in conjunction with the RSI, MACD, and moving average. When the robot spots a trading opportunity, it will then proceed to place the relevant order. As the robot trades autonomously, it can operate on a 24/7 basis without suffering from fatigue.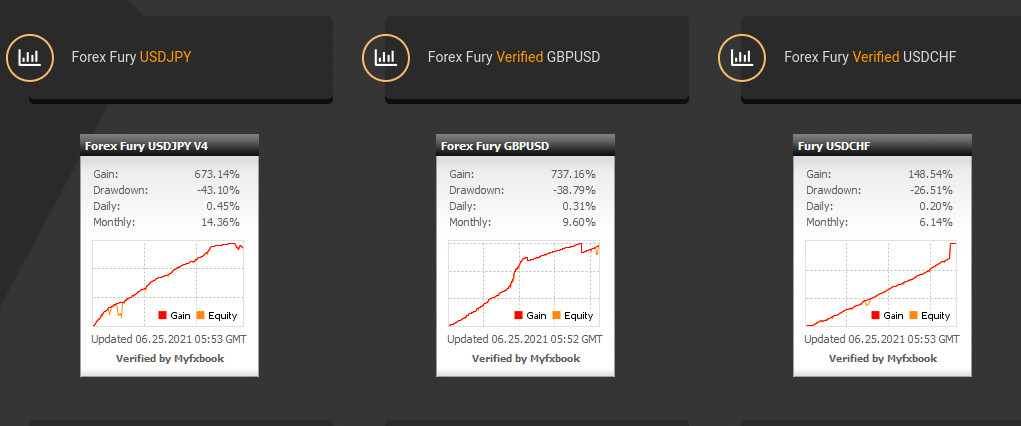 It also has no regard for the emotional side of trading – which is a huge advantage. Unlike the previously discussed Copy Trading feature, automated forex robots are not supplied by online brokers. On the contrary, they are designed and sold by third-party developers.
This means that you will need to purchase the robot – usually, by paying a one-off fee. Then, you will need to download and install the robot file into a third-party trading platform like MT4. With this in mind, you need to ensure that you have an account with any MT4 broker.
Here's a simplified example of the steps you need to take when using automated forex trading robots:
You find a suitable robot that alligns with your forex trading goals and pay the one-time fee
You download the robot and install the software file into MT4
You activate the robot via MT4
The robot will then start trading in an autonomous manner 24 hours per day
Any buy or sell orders it places will be executed by your chosen MT4 broker
With thousands of automated forex trading robots to choose from, selecting the right provider can be a time-consuming and stressful process. This is because you never quite know how the robot will perform until you test it out.
Fortunately, the best MT4 forex brokers allow you to test-drive the robot via a demo trading account. This means that you see how the robot performs in real market conditions without needing to risk any money. In terms of the best automated forex trading software in the market – we like the look of Forex Fury.
This robot provider boasts an impressive win rate of 93% – which is claims can be verified via its Myfxbook account.
Forex Fury – which is compatible with both MT4 and MT5, comes pre-installed with low, medium, and high-risk strategies – and it can trade any currency pairs that your chosen broker supports.
Crucially, the provider gives you unlimited access to its forex trading robot for a one-time fee of just $229.99.
Forex Fury is, however, just one of many automated strategy providers in this space – so be sure to do lots of homework before proceeding.
There is no guarantee that you will make money with this provider – proceed at your own risk. 
Automated Forex Signals
Although many investors are looking for a fully automated forex trading system – some of you might want slightly more control over where your funds go.
That is to say, rather than allowing a robot to access your trading capital or an eToro investor to place positions on your behalf – you might want to execute orders yourself. If this sounds like you, then you might be more suited for forex signals.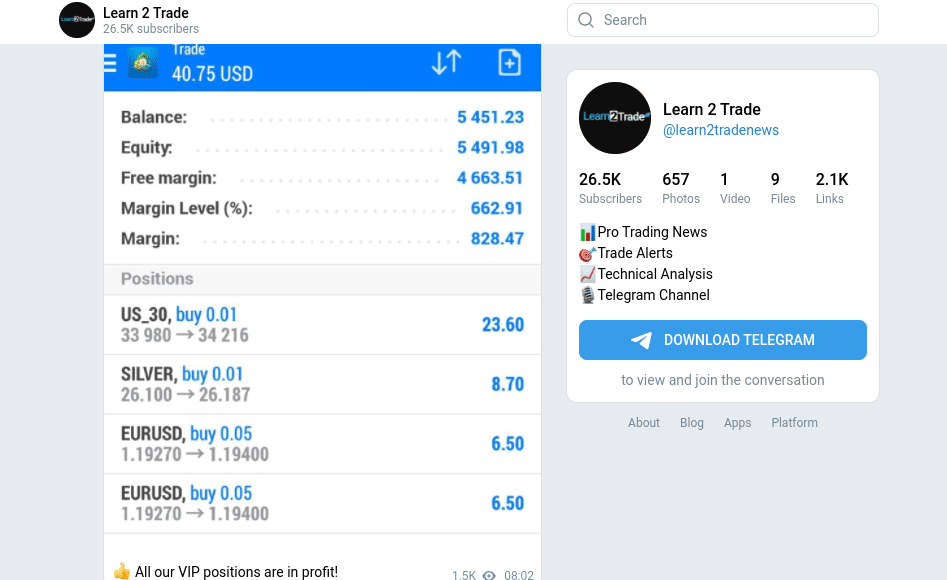 In simple terms, forex signals are like trading suggestions that are sent to you in real-time by a human analyst. In most cases, you will be told what pair to trade and whether you should go long or short. You should also be told what price to enter with respect to your limit, stop-loss, and take-profit orders.
Much like the automated forex robot arena – there is a significant number of signal providers to choose from. Once again, this makes it challenging to know which platform to opt for. To give you an idea of which signal providers stand out from the crowd – Learn2Trade is well worth considering.
Learn2Trade has been offering quality forex signals for many years and the provider has a superb reputation in this space
It offers 3-5 forex signals each and every day via its premium plan – which starts at just £35 per month
Each trading suggestion is sent via the Learn2Trade forex signals Telegram group – which now has over 26,000 members
When you receive a signal, you'll be told what forex pair it relates to, whether you should place a buy or sell order, and what limit order price to enter
You will also receive risk-management signals in the form of a stop-loss and take-profit order
On each forex signal that you receive – whether that's from Learn2Trade or another provider, you will then need to log in to your brokerage account and place the suggested orders. This ensures that you, and only you, have control over your investment capital.
Here's an example of what a trading signal might look like when it arrives in your Telegram inbox:
EUR/CAD
Sell
Limit: 1.4690
Stop-Loss: 1.4750
Take-Profit: 1.4575
Once again, you would then simply need to place the above orders via a forex broker platform. In fact, if your chosen provider offers a free trial or moneyback guarantee – you might consider placing the suggested orders on a forex demo account. In doing so, you can test the signals out risk-free.
There is no guarantee that you will make money using signals with this provider. 
Is Automated Forex Trading Foolproof?
Make no mistake about it – nothing in the online investment scene is foolproof – especially automated forex trading software and systems. After all, your ability to make money is fully dependent on your chosen provider.
For example, just because you are copying the positions of a highly successful eToro trader – this doesn't mean that you are guaranteed to make a profit.
On the contrary, your chosen trader might go through a prolonged losing period, and thus – this would result in a loss of capital.
This is why it's not only important to test the provider out via a demoi account facility where possible – but to ensure you are well diversified. For example, you might decide to copy multiple eToro traders or run dozens of forex robots simultaneously.
Best Automated Forex Trading Platforms
Irrespective of whether you decide to opt for Copy Trading, robots, or signals – you will need a forex broker on your side. This is because brokers form the crucial bridge between you and your chosen currency market.
Below we discuss a selection of top-rated automated forex trading platforms that allow you to buy and sell currencies in a passive nature.
1. eToro – Overall Best Forex Automated Trading Platform 2021
We have referenced eToro throughout this guide on the best forex automated trading systems – not least because the broker offers the safest and most seamless entrance into this marketplace. Firstly, eToro is a regulated brokerage firm that is authorized and licensed by several reputable financial bodies.
This includes the FCA (UK), CySEC (Cyrpus), and ASIC (Australia). This ensures that you can use the platform in a safe and secure manner. One of the main attractions of this broker is the eToro Copy Trading tool. As we mentioned earlier, this allows you to choose from thousands of verified investors and elect to copy their ongoing forex trades like-for-like.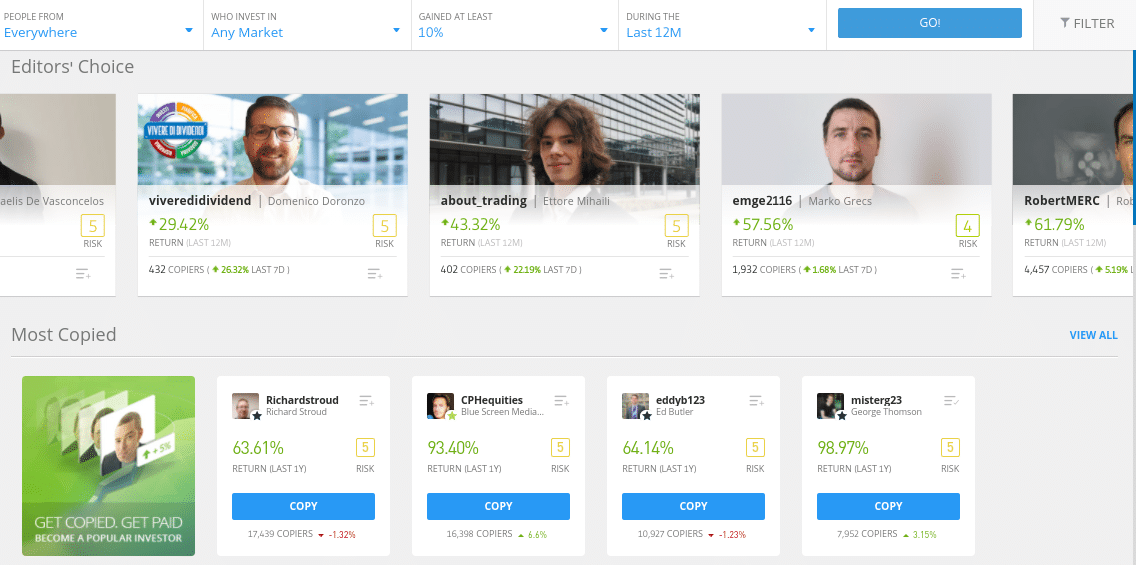 For example, if the trader decides to short-sell GBP/USD Or go long on EUR/GBP – the same position will be reflected in your own eToro portfolio. This promotes passive forex trading in its truest form. In terms of supported markets, eToro offers 49 forex pairs across the majors, minors, and exotics – with this number growing all the time.
Additionally, the broker is also home to thousands of stocks and ETFs, as well as indices, commodities, and cryptocurrency trading markets. When it comes to fees, eToro allows you to trade forex on a spread-only basis. This starts at just 1 pip – with no additional commissions to factor in. The Copy Trading tool itself is fee-free, so you don't need to pay anything to use it.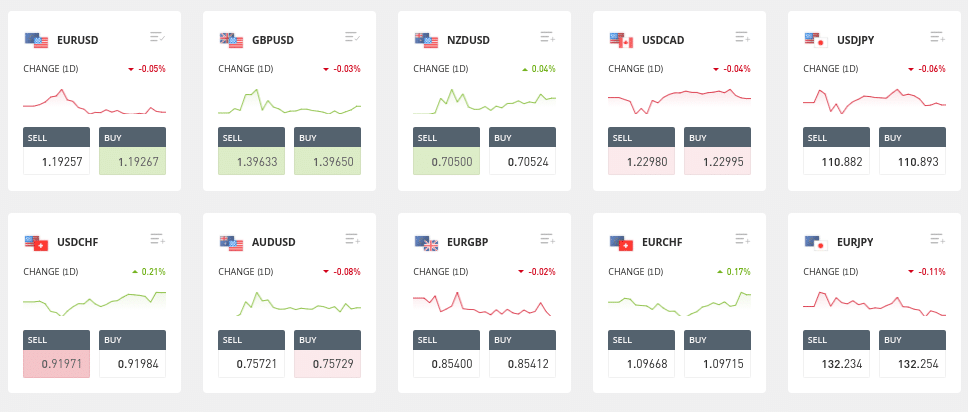 If you like the sound of eToro for your forex automated trading endeavors, it shouldn't take you more than a few minutes to get started. First, you'll need to register an account by supplying some personal information. Then, after making a deposit with your debit/credit card, e-wallet, or bank account – you can then proceed to choose your chosen Copy Trading investor.
Pros:
Heavily regulated trading platform used by over 20 million people
0% commission on stocks and ETFs
Spread-only pricing structure on crypto, indices, forex, and commodities
Very easy to use – ideal for beginners
The minimum stake starts at $25 per trade
Supports debit/credit cards, bank transfers, and e-wallets
Copy Trading features promote passive investing
Cons:
Charting analysis tools are a bit basic
67% of retail investors lose money trading CFDs at this site
2. MT4 – via Vantage FX – Best for Forex Automated Trading Robots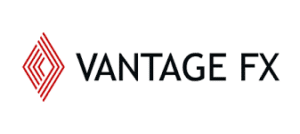 If you're keener to utilize a forex automated trading robot – then the best option is to sign up with an MT4 broker. As we mentioned earlier, you will need to download and install the robot into MT4 before activating it so that the software can place trades on your behalf.
There are hundreds of MT4 brokers that allow you to use forex robots, albeit, for the purpose of selecting the very best – we like the look of Vantage FX. This top-rated broker offers dozens of forex markets – alongside stock CFDs, energies, precious metals, indices, and more. Vantage FX offers multiple account types – which ensures that traders of all skill sets and budgets are catered for.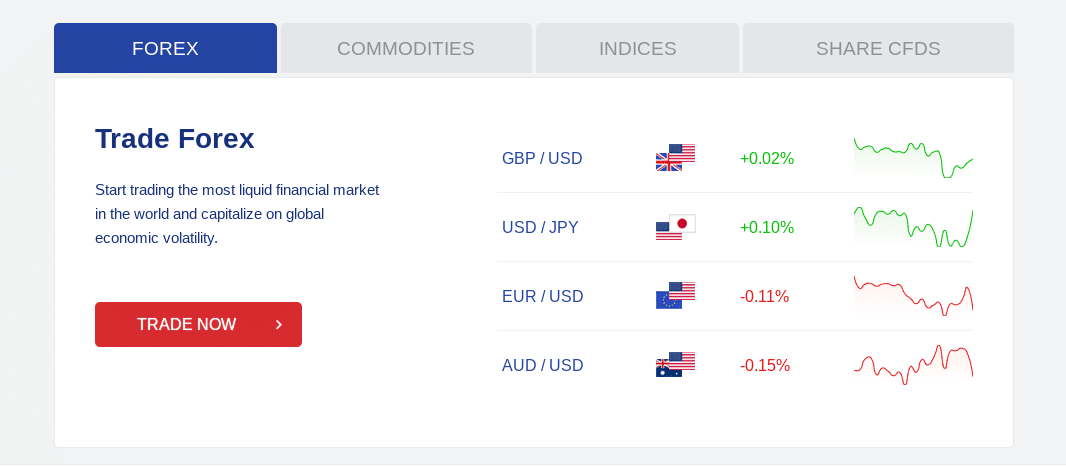 For example, if you are planning to use automated forex trading software via MT4 with modest amounts, then the commission-free account will be more suitable. Alternatively, if you have access to a larger allocation of capital and wish to trade with higher amounts – the ECN account will likely be of interest. This requires a small commission of $3 per slide, but invites zero spreads on major forex pairs.
Vantage FX is also a great option to deploy your MT4 robot as the platform is also a high leverage broker. In fact, you might be offered leverage of up to 1:500 when trading major currencies. In order to get started with Vantage FX, you will need to open an account and then download MT4 to your desktop device. After making a deposit, you can install the robot and allow it to trade in demo mode or in live market conditions.
Pros
ECN broker accounts
Trade from 0 pips and a commission of $3 per slide
Regulated in various jurisdictions
Offers markets on forex, shares, energies, indices, and more
Supports MT4 and MT5
Leverage of up to 1:500
Cons
The mobile app isn't the easiest to use
Your capital is at risk when trading financial instruments at this provider
Automated Forex Trading Tips
Although it can be tempting to go gung-ho and start using an automated forex trading system right now – be sure to check out our five tips below to ensure you avoid making costly mistakes.
Tip 1: Backtesting is Crucial
It goes without saying that smarted thing you can do when signing up for an automated forex trading strategy for the first time is to backtest the system out. In simple terms, this means testing the system in live market conditions through a demo account facility.
For example, if you elect to use the eToro Copy Trading tool, you can choose an investor via 'Portfolio' mode. This means that you can see how the trade performs in real-time without needing to invest any money. If opting for forex signals or a robot – you can test the provider out via an MT4 demo brokerage account.
Tip 2: Assess Whether Results can be Verified
It's super easy to make bold claims about how much money an automated forex trading system can make you. However, the key difficultly from your perspective is identifying whether or not these claims are legitimate. When using the Copy Trading tool at eToro, this isn't a problem.
After all, each and every position that the trader has ever made since joining the broker is publicly viewable. The likes of the FCA, ASIC, and CySEC regulate eToro too – so you can be certain that you are using a credible automated forex trading platform.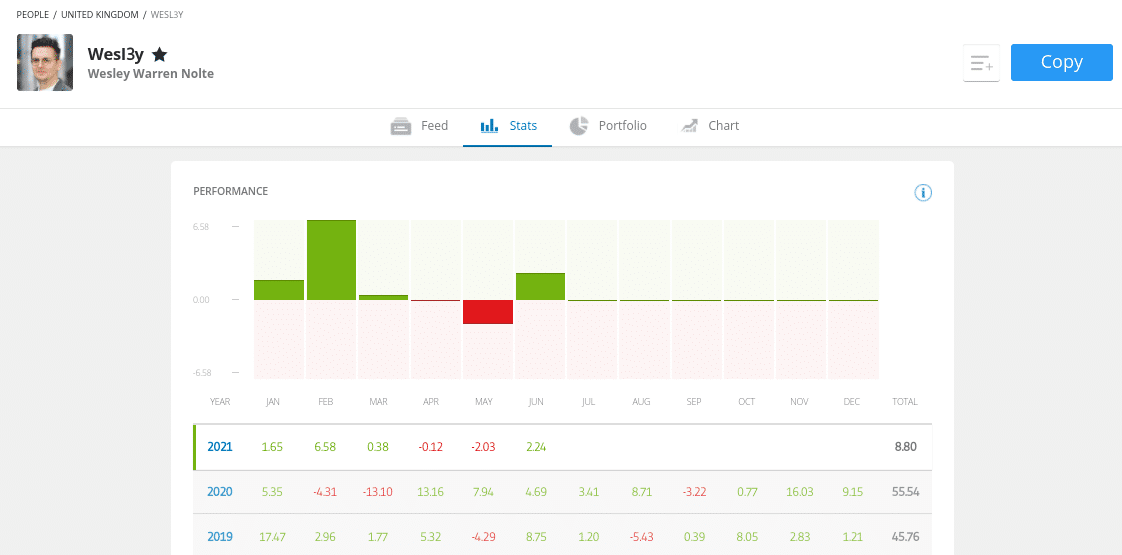 On the other hand, when electing to purchase a forex robot or sign up for trading signals – being able to determine the legitimacy of the provider is not as straightforward. With that said, some providers connect their brokerage accounts to Myfxbook – which is a crucial safeguard that allows you to view their historical results.
Tip 3: Diversification is Key
Regardless of the financial instrument, you are trading – diversification is one of the most important safety nets you can have when investing your hard-earned capital.
This couldn't be truer in the case of automated forex trading systems.
The main concept here is that rather than relying on a single trading system, you should allocate your capital across plenty of different providers.
For example, you might elect to copy multiple traders at eToro or utilize the services of several forex signal platforms.
Tip 4: Don't Be Fooled by Unfounded Claims
Leading on from our tip regarding verifying the claims made by an automated forex trading provider – it's important not to get disillusioned by promises of unfounded profits. For example, many of the automated robot platforms that we came across claimed to possess a win rate in excess of 95%.
This means that 95 out of every 100 trades return a profit. Although there are certainly robots that can outperform the market on a consistent basis, just make sure you follow our earlier tips by backtesting the software and doing plenty of research on the respective provider.
Tip 5: Risk Management
All three of the automated forex trading strategies that we discussed today allow you to set up sensible risk management systems. This means that you can preserve your trading capital and never lose too much money on a single trade.
The best way of doing this is to install a stop-loss order on all positions. You can do this with an MT4 robot with ease by going through your account settings. Additionally, ensure that you limit the amount of capital that is risked on each trade. A good starting point is to cap your stakes to 1% of your total account balance.
How to Start Automated Trading Forex
To conclude this comprehensive guide, we are going to show you how to get started with an automated forex system today. For our walkthrough, you will learn how to use the automated Copy Trading tool at regulated broker eToro – which is now used by over 20 million people.
Step 1: Open an eToro Account
First and foremost, you will need to register an account at eToro by providing some personal information. This includes your name, nationality, home address, date of birth, and contact details.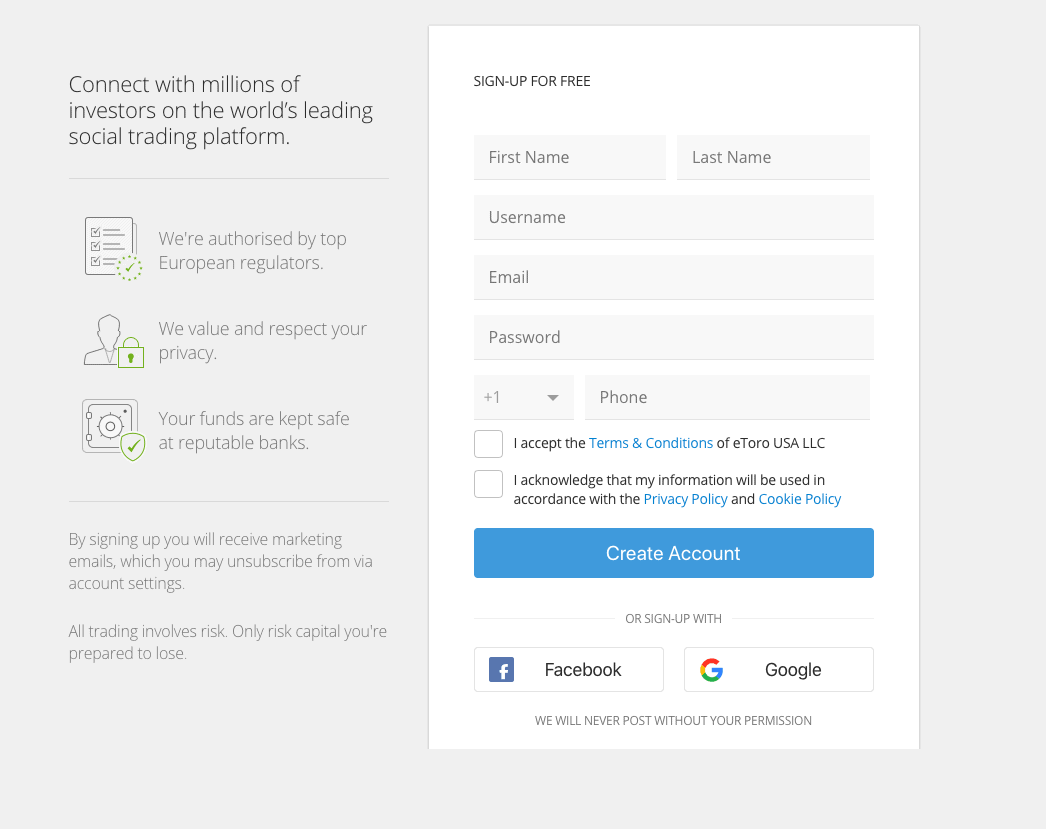 67% of retail investors lose money trading CFDs at this site
As per KYC laws, you will also need to upload a couple of verification documents – which eToro can verifying instantly. This includes a government-issued ID and a recently issued bank statement or utility bill.
Step 2: Deposit Funds
Although the minimum deposit is $200 at eToro, you need to invest at least $500 into your chosen trader. You can facilitate your deposit instantly by using Visa, MasterCard, Maestro, Paypal, Skrill, or Neteller. Bank transfers are also supported but this can take 3-7 working days for the money to arrive.
Step 3: Search for a Trader to Copy
On the left-hand side of your eToro dashboard, click on the 'Copy People' button. You can use the many filters on hand to find a suitable trader that alligns with your goals.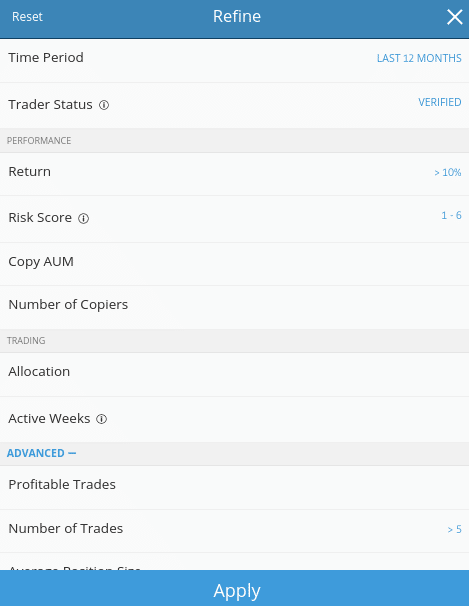 For example, you might decide to search for a forex day trader that has a risk rating of less than 4 and an average annual return of at least 10%.
Step 4: Start Automated Copy Trading
Once you have found a suitable trader to copy, you can proceed to complete the investment process. First, click on the 'Copy' button and enter the amount that you wish to invest.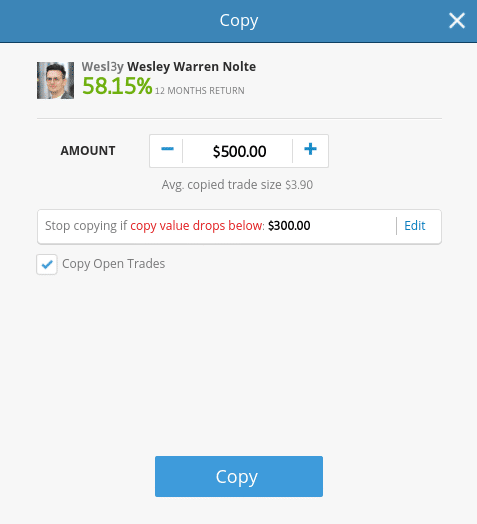 Leave the 'Copy Open Trads' button ticked, as this will ensure that you copy all ongoing positions. Finally, click on the 'Copy' button one last time to confirm your automated forex trading investment!
eToro – Best Automated Forex Trading Platform 2021
In summary, this guide has explained everything there is to know about automated forex trading. We have presented several ways that you can approach this marketplace – including forex robots and trading signals. With that said, the safest and easiest route to take is that of the Copy Trading tool offered by eToro.
Once you open an account, you will have thousands of successful forex traders to choose from – each and which can be copied like-for-like. Crucially, you will be using an automated forex trading platform that takes regulation seriously – not least because eToro is licensed by several reputable financial bodies.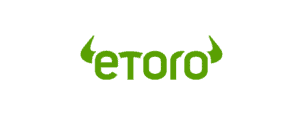 67% of retail investors lose money trading CFDs at this site
FAQs
Does automated forex trading work?
What is the best automated forex trading software?
How do forex auto trading robots work?
Are automated forex systems suitable for beginners?
Is automated forex trading legal?
What is the best automated forex trading platform?