GBP/USD is headed to target 1.4000 stops on hawkish Fed. 
Fed is concerned that inflation could turn out to be higher and more persistent than they expect. 
US Fed funds futures price in full rate hike by April 2023.
All eyes currently turning to the Fed's chairman, Jerome Powell, speaking on a presser. 
The bears are beating down the bulls as the US Federal Reserve turns more hawkish as they monitor inflation risks that could turn out to be higher and more persistent than they had expected. 
At the time of writing, GBP/USD is trading at 1.4012, just off its lows of 1.4011 after falling on the day from a high of 1.4132. 
The has pound dropped around 0.66% vs the US dollar since the Fed's announcements.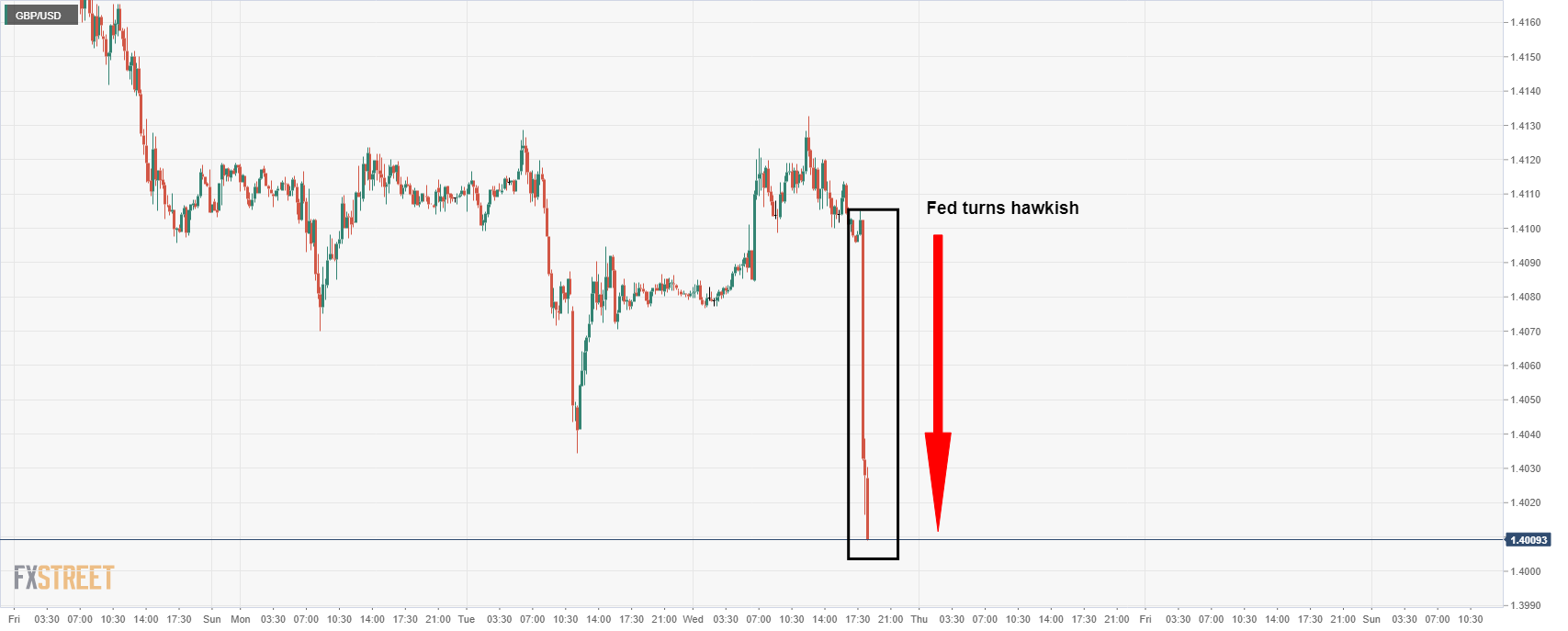 Key notes on the Fed and Powell, so far
Benchmark interest rate unchanged; target range stands at 0.00% – 0.25%.
The interest rate on excess reserves raised to 0.15% from 0.10%
The median projection shows two hikes in 2023, which suggests FOMC has overall shifted more hawkish. 
US Fed funds futures price in a full rate hike by April 2023.
Powell speech: We are on path to very strong labor market
Powell speech: Substantial further progress still a ways off
Powell speech: Conditions for liftoff forecast to be met sooner than previously thought
Powell speech: Prepared to adjust policy if inflation expectation moved too high
Powell speech: Would expect strong job creation in summer, going into fall
Powell stands back on inflation will move down and is temporary. 
Overall, this is seen as positive for the greenback and sets up an AugustJackson Hole taper announcement.
More importantly for forex traders, this is excellent news for forex volatility that has otherwise been at the lowest levels in over a year: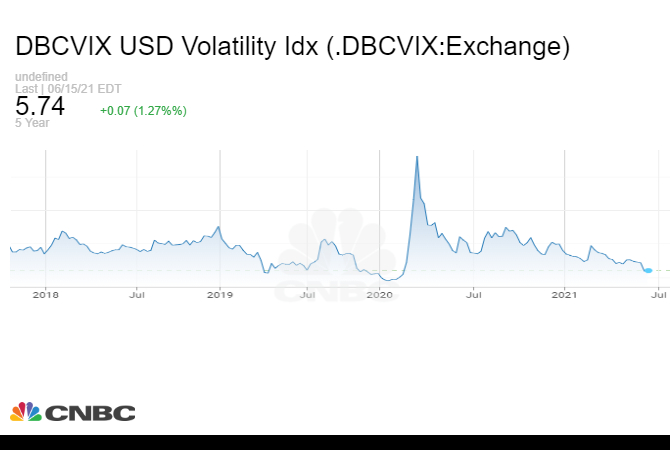 Watch Live
But, there is a caveat
Jerome Powell has, to some degree, talked down the hawkish reaction so far. 
For instance, Powell says, short term prices, such as gasoline prices, are not a good forecast for future and longer-term expectations.  
Powell said the dots are "not a great forecaster".
Powell speech: Discussing lift off now would be highly premature
This could give rise to a significant correction in the greenback over the coming sessions and throw the cable bulls a lifeline from support: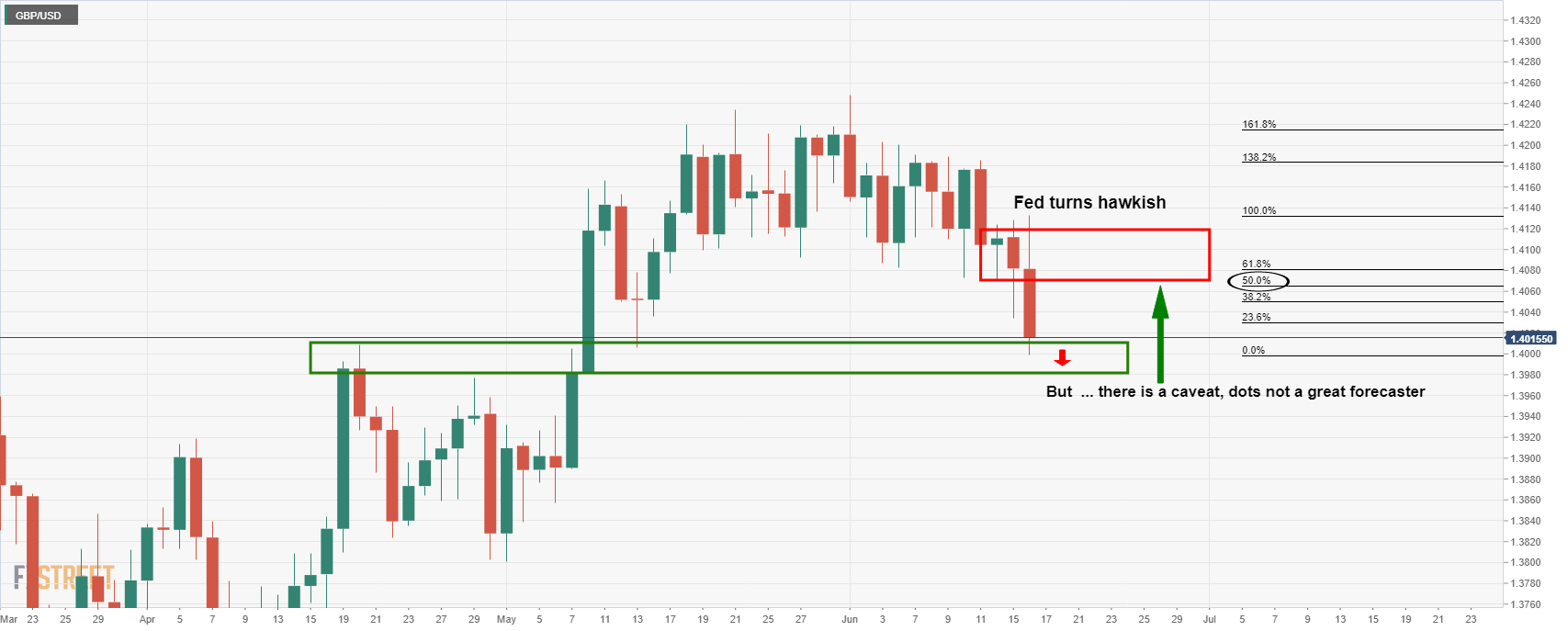 Get the 5 most predictable currency pairs