Cable hardly managed to enjoy the positive jobs report. After the good news failed to bring the pair to 1.60 line it lost, it turned lower, and is now extending its falls below the 1.59 line.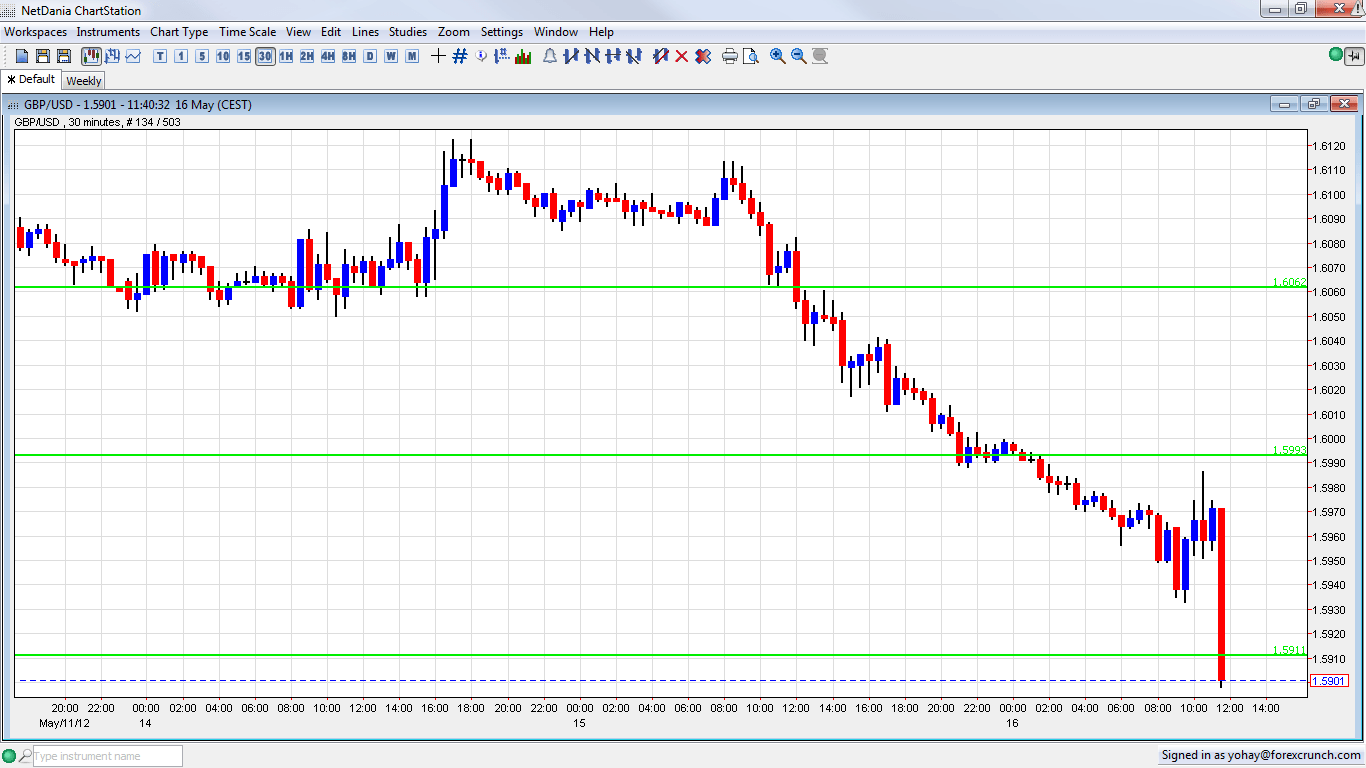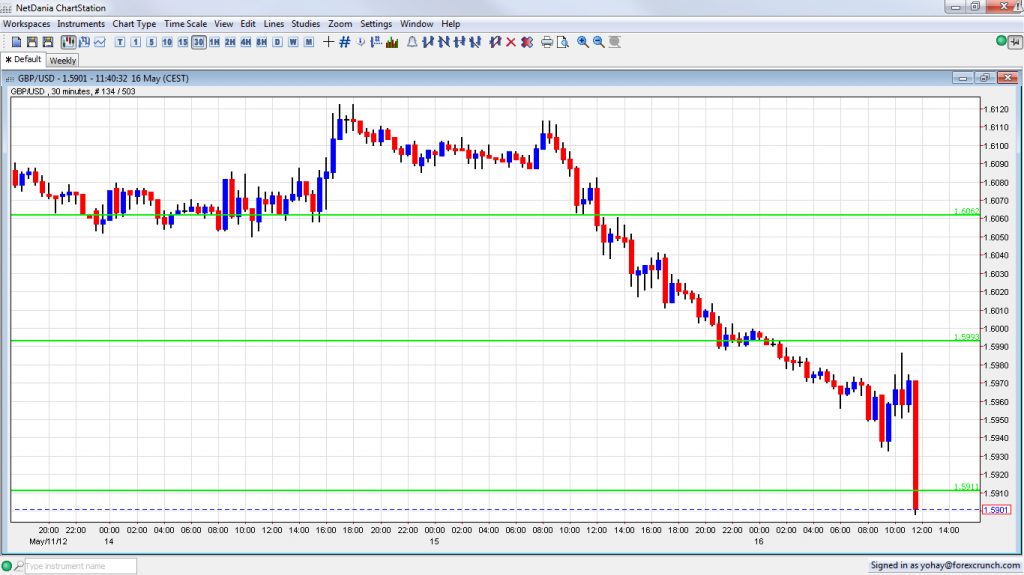 The Bank of England released its Inflation Report, and it doesn't look too optimistic.
Growth forecasts have been lowered. The BOE now sees growth prospects as "unusually uncertain". Inflation is expected to drop towards 2% but remain above this level, yet BOE Governor Mervyn King calls to look at the "bigger picture of growth".
More QE in Britain? This seems more likely now. Adam Posen might lead the QE camp once again.
Mervyn King blames the euro-zone debt crisis for the uncertain outlook, and "slow and uncertain path to recovery". The BOE sees continued risk of a "disorderly euro outcome" – are they hinting about a euro breakup?
GBP/USD continues deeper, under 1.59, accelerating its falls. Significant support is only at 1.58. For more, see the Pound USD forecast.
More from King: "The euro-zone is tearing itself apart". He also explicitly mentions more QE. The pair is struggling with 1.59. These harsh words by King come after ECB members mentioned the option of Greece leaving the euro-zone.