Britain's manufacturing PMI for April disappointed with a drop to 54.6 points. A figure of 57.1 points was expected. This slower growth extends the fall of the pound, that began earlier in the day. No rate hike is in the horizon.
The manufacturing sector pushed the economy forward in recent months, as the sector saw strong growth (PMIs above 60 points). But also this sector is now experiencing a slowdown.
The first crack was see last month, with the disappointing drop to 57 points. This second and significant fall shows further signs of an economic slowdown and a chance to push the rate hike even further down the road.
Pound/Dollar now trades around 1.65, falling from 1.6550 before the release. Note that the figure was released two minutes ahead of schedule. Perhaps it was leaked even earlier.
Earlier, GBP/USD fell below 1.66 after the governor of the BOE, Mervyn King, rejected the calls for a rate hike. Yet again, King pounded the pound. Apparently, he had good reasons to do that. In addition, the greenback is stronger across the board on the imminent Greek restructuring.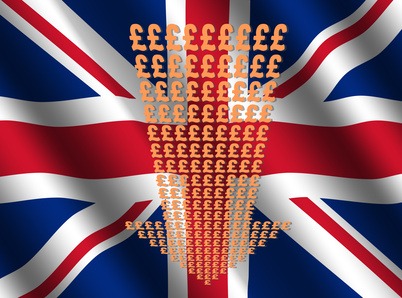 Support for the pair is found at 1.6430, followed by the region of 1.6280 to 1.63. Resistance is at 1.66, followed by 1.67 (which was only temporarily breached).
For more technical levels and events, see the GBP/USD forecast.
It's a very busy week for the pound, with more purchasing managers' indices later this week.