The British pound is retreating as headline CPI inflation fell short of expectations: the annual pace is only 4.2%, lower than 4.5% that was expected. Also other inflation figures fell short.
GBP/USD is now just above 1.58, falling from 1.5840 before the release. It already dropped to 1.5780 in the initial reaction.
Core CPI dropped under the important 3%. Instead of ticking up from 3.3% to 3.4%, it dropped to 2.8%. The Retail Price Index (RPI) slid to 5% from 5.2%.
Also in Britain, trade balance disappointed with a high deficit of 8.5 billion, much higher than 7.3 that was predicted. This adds to the pound's misery.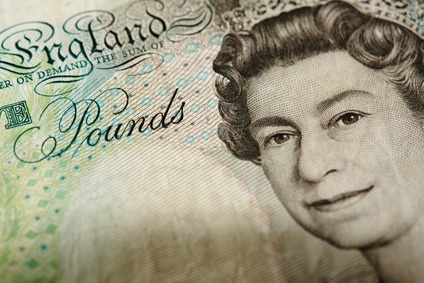 The current situation of the British economy is dire. A very extraordinary rise in prices is necessary for
a rate hike. British policymakers know that the main reason for inflation is high commodity prices, and not internal demand. A hike will depress the fragile growth even further. With this weak figure, there is no pressure for a hike anytime soon, probably not in a year's time.
British inflation took a on month breather and dropped to a pace of 4% a few months ago, but this was short lived. Headline CPI returned to the 4.5% level. The difference that was seen last month, was that the other inflation numbers, Core CPI and RPI, eased, allowing the pound to slide.
GBP/USD traded at around 1.5840 before the release. The pound was significantly hurt by the debt crisis in Europe, sending it yesterday below the 1.5910 support line.
Minor support is at 1.5820, followed by more important support at 1.5750. Resistance is at 1.5910, followed by 1.5940.
For more on the pound, including technical levels and upcoming events, see the British Pound forecast.
Get the 5 most predictable currency pairs