The British MPC made no surprises and left the Official Bank Rate unchanged at the historic low of 0.50%. GBP/USD is marginally slipping lower within the high range.
There was a wide consensus that Mervyn King and his colleagues at the Bank of England would vote to leave the interest rate unchanged. The situation in Britain isn't too good, especially in the manufacturing sector that printed two disappointments in the past weeks.
Manufacturing PMI, that already reached a score of over 60 points (means strong growth) unexpectedly fell. Also manufacturing production, which was released this week, was very disappointing with 0% growth. A rise of 0.6% was expected.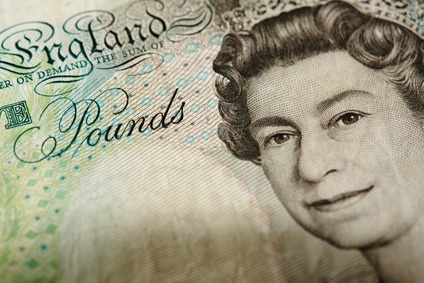 The members of the Monetary Policy Committee are split for a long time. 3 out of 6 members wanted a rate hike to curb inflation, while 6 others, including governor King, voted for an unchanged policy. The MPC is expected to move on the rates in May. This split committee didn't release an accompanying statement, yet again.
Cable is dropping from 1.6340 to 1.6310 after the release. The move continues, but is likely to be limited to the current range.
GBP/USD traded in a range between 1.6280 and 1.6350 in recent days. When looking at the big picture, we see wide range trading for a long time, with these levels being at the upper part of this range.
Resistance is found at 1.64, followed closely by 1.6450. Support is at 1.6280, followed by 1.6110. For more levels, analysis and events, see the GBP/USD forecast.
We later have a rate decision in Europe, and the weekly release of unemployment claims in the US, which will definitely impact GBP/USD. 385K claims are expected.