German manufacturing PMI took a dive to 45.7 points, and the services sector also disappointed by remaining under 50 points.
EUR/USD is now sliding within the range, from close to 1.30 down to 1.2970. Support is found at 1.2960.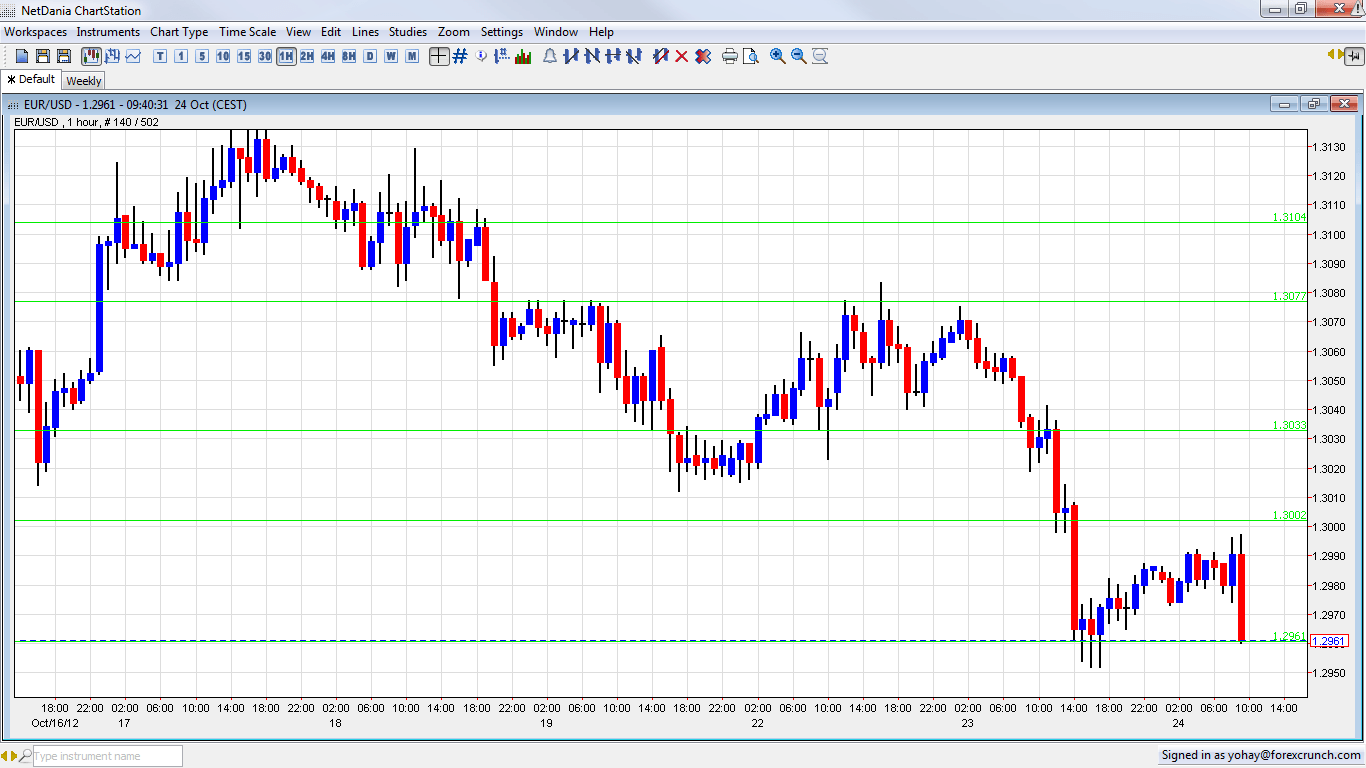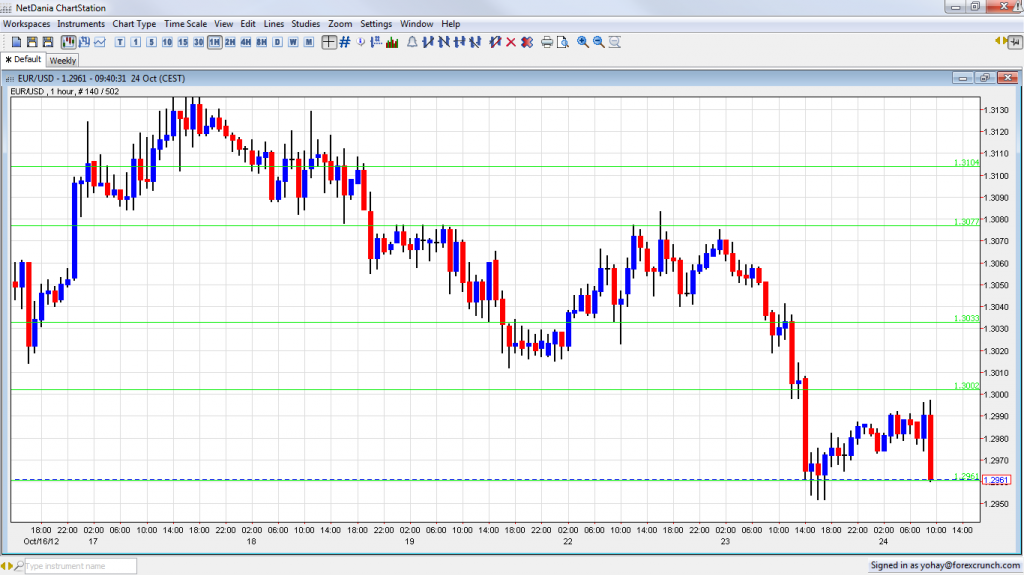 Germany's important manufacturing sector was expected to rise from a PMI of 47.4 to 48.1 points, and the drop to 45.7 in September is very disappointing. Earlier in the year, figures were even lower, but it seemed that the country enjoyed a rebound. Could the stronger value of the euro during this month have weighed on the industry?
The services sector was  expected  to edge up from 49.7 to 50.1 – just above the 50 point mark separating between growth and contraction. However, it dropped to 49.3 points. The  composite index dropped from 49.2 to 48.1 points.
Earlier, French PMIs showed an improvement, more or less within expectations.