The Federal Reserve said that they will continue with the bond buying program for another $45 billion a month. It simply means more easing, more money printing to support the economy and that's why market made a strong push higher today with EURUSD to 1.3100 and S&P500 close to the 1440 level.
I would expect to see commodities much stronger than that, especially gold, which is now reversing after an earlier push up to 1723, 0.38% in the green. Silver is doing much better its up more than 2 %.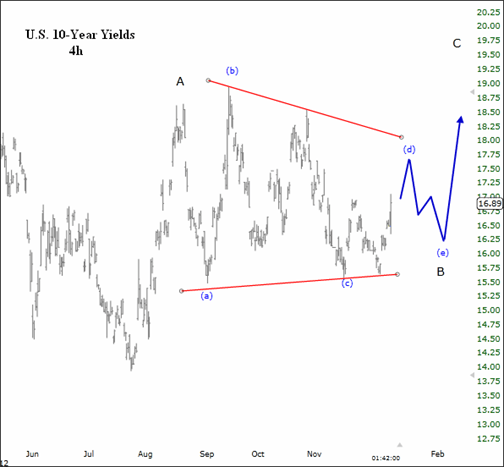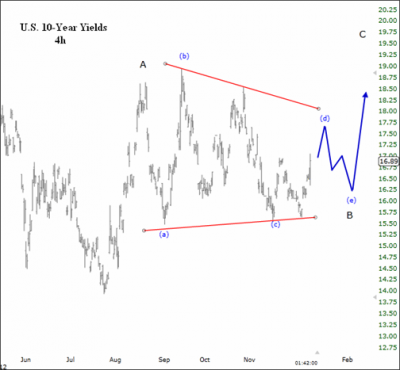 US treasuries are down and yields are higher, up more than 2.5% right now. Notice that s few days back, the price bounced higher from a lower triangle range higher in wave (d), still only fourth leg of a the pattern. With that said, the technical picture for US yields suggests that the market is still sideways here, but that break of the September highs will occur after wave (e).
So our view is bullish for this market, which is also bullish for stocks and bearish for USD if correlations remain in current shape.
Get more technical analysis based on Elliott Wave technique. Take advantage of our special offer now  "2 Months for Price of 1″ .