Gold trades 0.44% lower on Tuesday as the price hits a strong technical level.
The dollar is 0.10% higher and stocks are mixed in early US trade.
Gold 4-hour chart
Gold has had a good run over the last couple of session and has pushed USD 56 higher since 28th September. Now the price has hit a level where a trendline and resistance zone meet close to USD 1915 per troy ounce. The price increased after the market sentiment improved following the increased likelihood that the US administration would get the fiscal stimulus deal over the line. Adding to that good news, Donald Trump left the hospital after his positive COVID-19 diagnosis.
Looking closer at the chart, the price has now stalled at the level where the resistance lone and trendline meet. The arrows highlight how many times the trendline had been rejected. This does not mean it will not be taken out at some stage it just means this market wave may have run its course. A bullish break to the upside would be a very positive sign as it is a formidable level.
On the downside, the price could move back to the support level at USD 1848 per ounce. This is the previous wave low and a break would give the market a bearish signal. The indicators are still in a bullish position after the recent price rise. If the MACD signal lines crossover it could be bearish and there could also be a red histogram bar. The Relative Strength Index is still above 50 but didn't manage to hit the oversold area in this last wave. If the bulls stay in charge then there could be another chance.
Overall the gold market is still in a bull trend and this is a deep retracement. If the consolidation low breaks and holds and the market produces a lower high lower low on the daily chart we can then say there is a change the trend might be changing.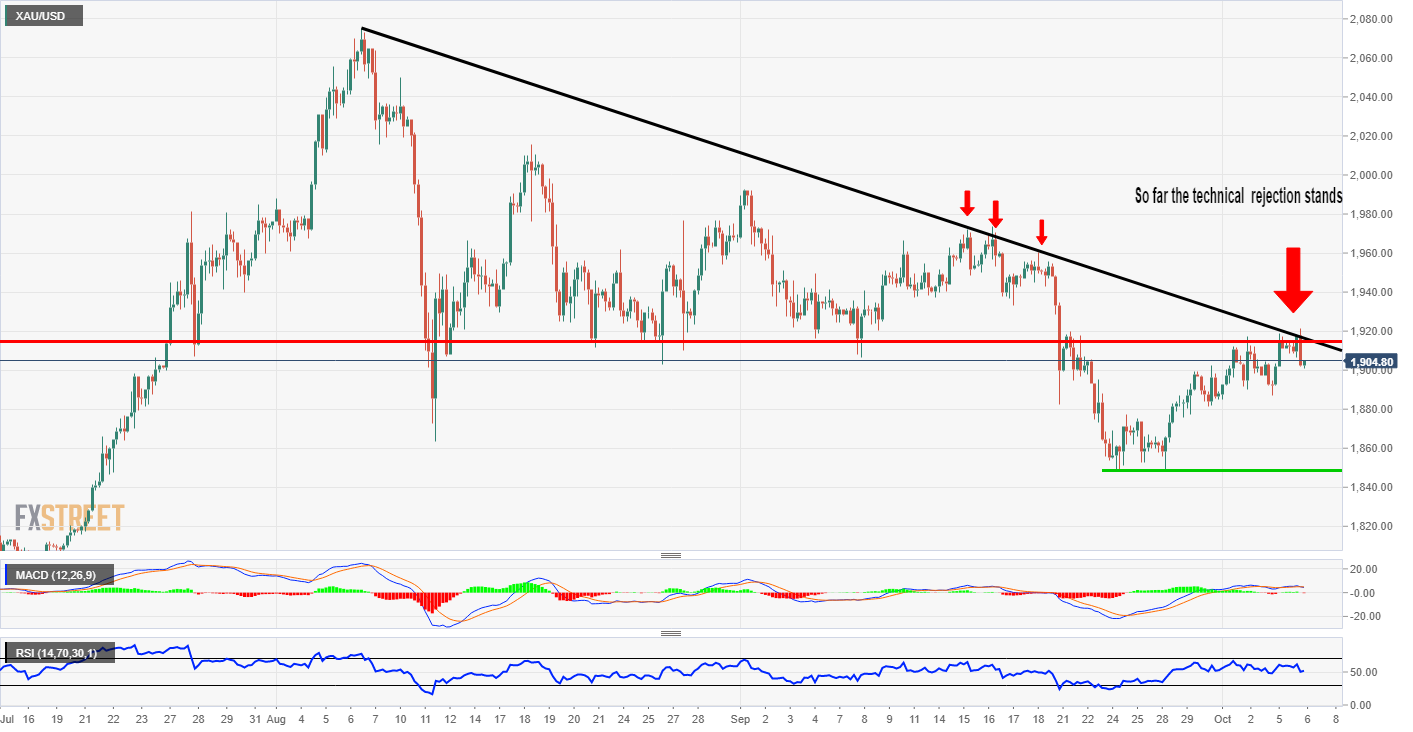 Additional levels