Gold recovered quite nicely since the market found the support at 1380 region. You will notice that commodity made only a 3-wave retrace from the recent highs. We know that only corrections are structured by three waves and as such new highs should follow in sessions and days ahead, since corrections always appear against the larger trend.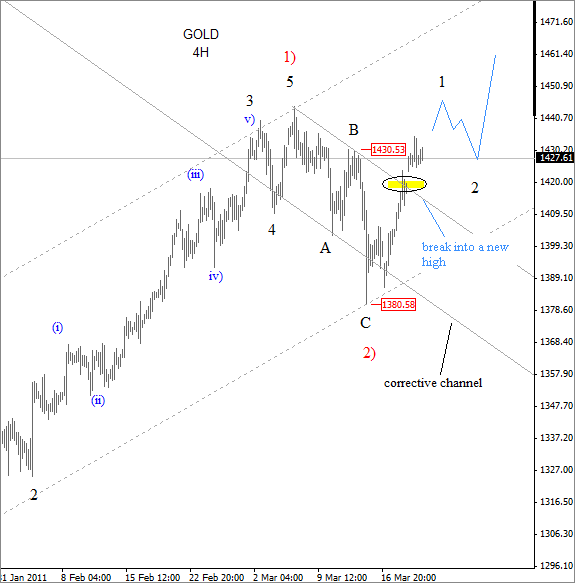 Guest post by Gregor Horvat
Prices also broke through the upper side of a corrective channel, which is the most important evidence of a bullish continuation.
If fact, break above 1444 highs could be very significant if we consider a possible third wave scenario. In Elliott Wave theory third waves are usually the strongest and longest waves of an impulsive sequence! However, once 1444 is out, the first targets are seen at 1460 followed by 1470!
If you need more Elliott Wave forecast, then please visit our website and check Video Tour of Our Products here or follow us on twitter.