Usd/Cad made a pull-back in recent sessions as expected towards the previous wave (iv) support, shown around 0.9650. From there, pair found the BID as risk-off trade took place yesterday during the US session.
In fact, an upward reaction from the most recent 0.9654 swing shows impulsive personality, which is the most important evidence of a bullish price action! As such, we would really not be surprised to see further strength on this pair in coming trading days within wave 3/C leg once pair gains and forms a daily close above 0.9815 high!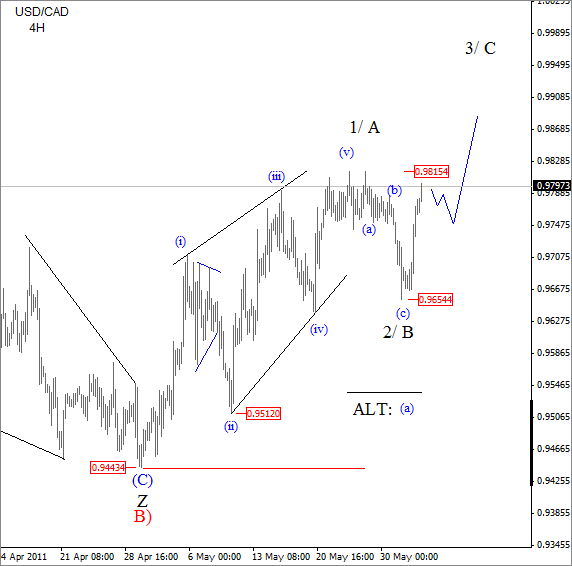 Guest post by Gregor Horvat
Those who are trading Canadian dollar should be monitoring oil prices as well, as these two markets are highly correlated.  If oil prices are falling then you will see lower value on Canadian dollar as well, and vise-versa, which means "higher or lower Usd/Cad", as illustrated on overlay chart below.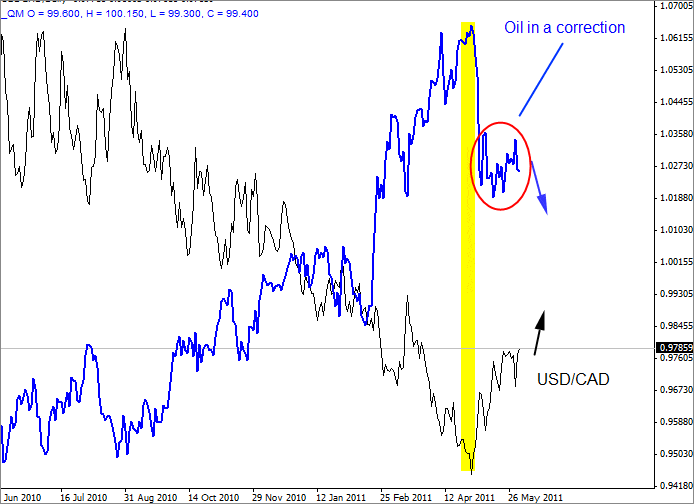 In recent days, oil prices reversed into a corrective phase (circled), so larger trend is expected to continue, which is down since commodity lost more than $20 of value in just one week in early May.   This of course supports further rally for Usd/Cad"¦
Trade well!
For more analysis vist us at   www.ew-forecast.com or follow us on twitter.