The European Central Bank made no change to the interest rate and left it unchanged at 0.75% as expected. In the press conference Draghi refrained from big announcements after the OMT decision last month, and just reiterated comments he already made.
With so much fear around Greece and Spain, this stability helps the euro move higher towards critical resistance. It's important to note that Draghi did rule out one seemingly positive idea.
EUR/USD is now trading at 1.2980 after reaching a peak of 1.2992, very close to the round and important 1.30 line. Support is found at 1.2960 followed by 1.29.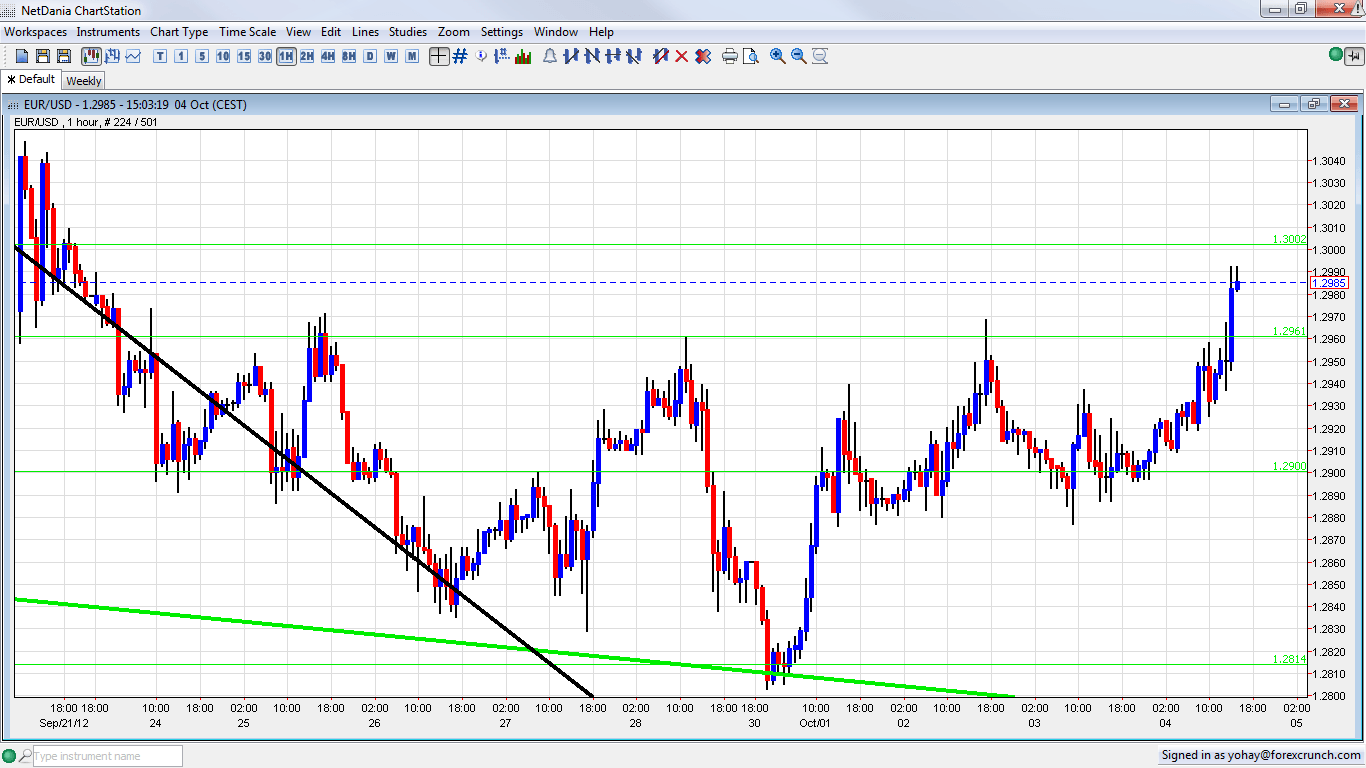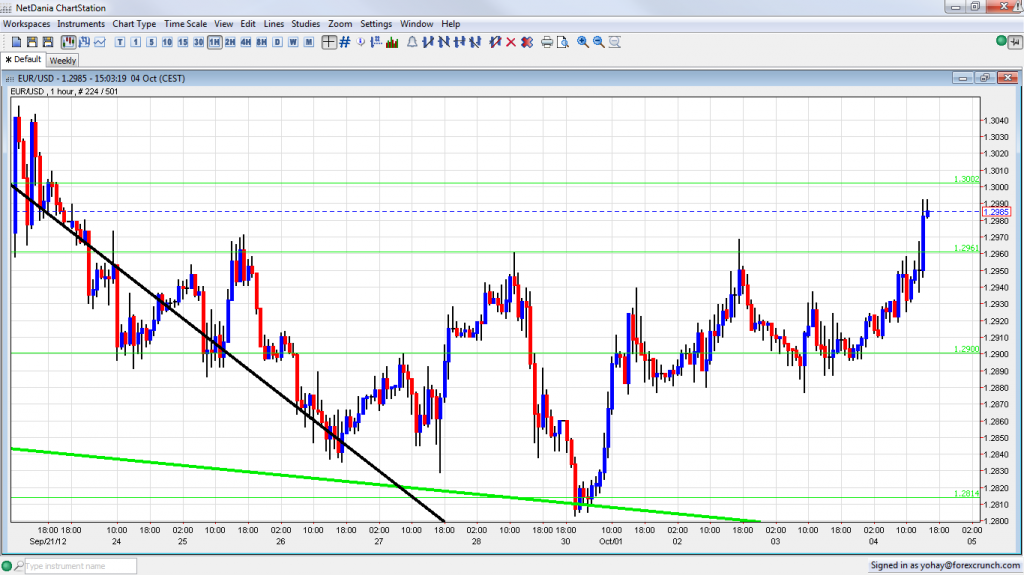 For more on the euro, see the EURUSD forecast.
What did Draghi do?
With inflation steady above the 2% target and a a public disagreement with the Bundesbank, pressing for a rate cut seemed very unlikely, despite the worsening situation of the European economies. Draghi even said that a rate cut was not even discussed.
Regarding the OMT, everybody knows that the ball is in the Spanish court: Spain is taking its time for two months already and refraining from asking for bailout. The zone's fourth largest economy is waiting for more details, and the government also has some internal calculations.
Regarding another troubled country, Greece, ECB president Mario Draghi clearly stated that forgiving Greek debt is monetary financing, and this is against the ECB's treaty. So, no new help from the ECB.
Draghi did praise himself, and not for the first time, on the reactions to his actions: he says that the OMT already improved the situation, at least for Italy. It's important to remember that Draghi was pleased with the LTRO, even though it had some effect of backfire.