Oil prices are higher today after the anti-government protesters rallied in Tripoli's streets, tribal leaders spoke out against long-time leader Muammar Gaddafi, and army units defected to the opposition as one of the bloodiest revolts in the region, CNBC reported.
Oil moved lower in recent weeks, but technically speaking, prices were able to stay above the lowest rising base channel line, which means that trend remains bullish.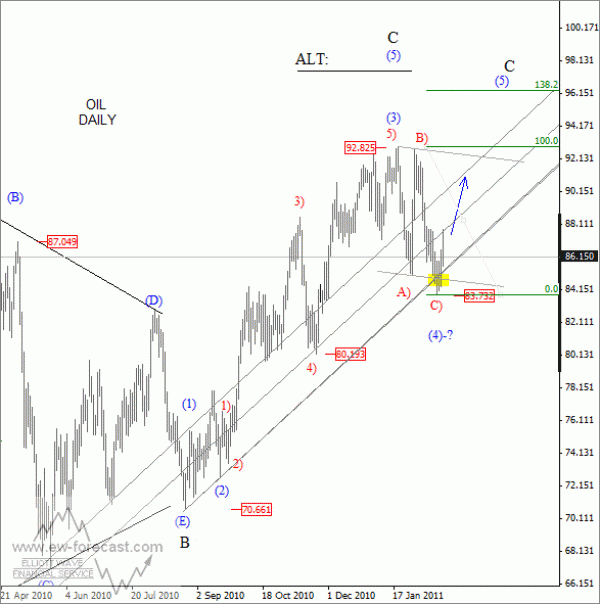 In fact, a decline from the most recent 93 highs was in three waves, so it appears to be only a corrective retrace, labeled as a wave (4), with wave (5) yet to come. If we are on the right track then levels around 94, and 97 will be reached in weeks and months ahead! Bullish bias as long as the supports around $83.70 per barrel holds!
If you need more Elliott Wave forecast, especially on the intra-day basis, please visit our website and check Video Tour of Our Products here or follow us on twitter.