The yields on Portugal's' bonds are breaking records, above 7.5%. This can be "blamed" on the European Central Bank, that didn't buy any bonds in the pat two weeks. Without the support of Jean-Claude Trichet, money becomes very expensive for Portugal. The high lending levels are unsustainable in the long run, and may force an intervention.
At the beginning of the year, there were talks about a bailout for Portugal – a Franco-German effort to convince Portugal to take the bailout in order to save Spain from the same fate.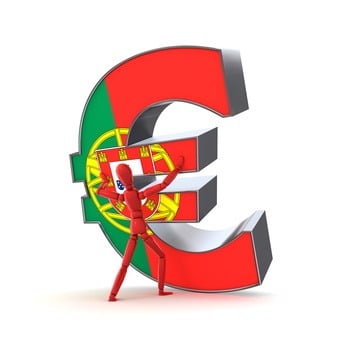 But successful bond auctions, Chinese assistance (private auctions) and help from the ECB helped the yields come down and the pressure to lift from the small Iberian country. The next big event is the European summit in March. So, the only reason for the rise in yields is the absence of ECB bond buying.
Not only does the ECB's money send the bonds down and the yields up, but it also sends a signal to other investors, that are ditching Portugal.  In April, Portugal will have a big load of debt to pay back. The EU summit in March will therefore be a critical event.
The European debt issues are far from over – Greece and Ireland, which already received bailouts, are still troubled, and can still face a restructuring of debt. In the Greek case it could be the Brady plan, which offers bondholders a bet on getting paid or a safe exit with a haircut now. In the Irish case, senior bondholders might face a haircut as the new government in Ireland might take a different approach. The chances rose after a bank in Denmark made a haircut for senior bondholders.
Update: Well, the ECB woke up and returned to buying bonds – yields fell from a peak of 7.63% to 7.43% at the moment.
EUR/USD isn't excited at the moment. While the pair drifted lower earlier, it's still well within known ranges. Also Spanish bonds aren't excited – The yields are rising also there, to 5.32%, but it's still significantly lower from the 5.50%-5.60% levels already seen many times.
See events and technical levels in the EUR/USD Forecast.