After a sharp flight from risk on the first day of this week, investors rapidly recovered their poise yesterday and again overnight. Decent manufacturing and services PMI data out of Germany and France, better-than-expected housing news from the US, and strong earnings news from the likes of Intel and IBM helped placate fears that the pace of global growth might be slowing. Overnight, some of the major Asian bourses are up by 2%, the gold price has cracked $1,500 an ounce, and bond yields have given back some of the gains made on Monday.
Guest post by FXPro
In the forex market, the dollar is once more on the back foot, as is so often the case these days whenever risk appetite returns. Noticeable yesterday was the single currency's ability to climb higher in the face of persistent talk that a Greek debt restructuring is drawing ever closer. In early London trading, the EUR is back above 1.44, a marked turnaround from Monday's sharp plunge when it briefly dipped below 1.42.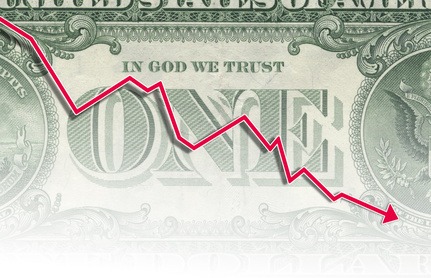 Apart from the continuing signs of economic strength in both Germany and France, strong demand from Asian and Middle East sovereigns provided the euro with some welcome support. As we have witnessed on so many occasions this year, whenever the euro looks vulnerable in any way, sovereign demand from Asia in particular is not far away, such is their desire to diversify out of the dollar. European politicians may be desperate for the euro to survive and prosper, but so to (it seems) does Asia.
Written by  Michael Derks, Chief Strategist