Updated: The rumor that was running in the markets that credit rating agency S&P is set to downgrade the US and strip it from the perfect AAA rating i confirmed. The US now has a rating of AA+ according to Standard & Poor's. The outlook is negative. This will have implications on the  greenback.
Before the close: US yields were higher, and the dollar is weaker, but there are other reasons for a weak dollar.
Talk about a possible move by S&P appears on the twitter page of Ben White. H/T :FT Alphaville  which mention the yields.
Update 23:15 GMT: Major US TV networks update that the White House is preparing for downgrade by S&P. At this hour, all markets are closed. If an announcement comes later in the US night, there will still be enough time for the markets to digest it before they reopen.
The announcement came. You can read it in full here.
If this materializes, it won't come as a big surprise, as S&P has warned about it, and even specified the conditions necessary to avoid it: a program to cut debt by 4 trillion dollars. The deal's scope is only a little more than half of that. S&P later danced around their statement, and we are still waiting to hear their reaction about the debt deal.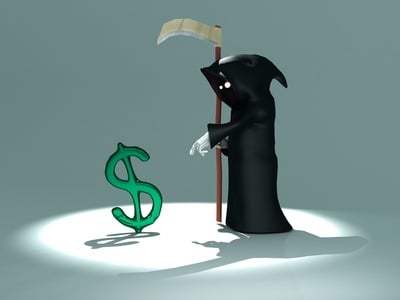 The main evident reason for the dollar's fall is the news about Berlusconi accepting the ECB orders to bring forward austerity measures. In return, the ECB will buy some Italian bonds.
This is one of the busiest days in the markets, in one of the busiest weeks – the positive Non-Farm Payrolls report plays only second fiddle to all the news today.
Markets close at 16:00 Eastern Time, or 20:00 GMT. We'll wait and see.
Further reading: Do we listen to rating agencies?