Leverate provides various software solutions for forex brokers, received a significant investment from Danish forex broker Saxo Bank. This partnership will also enable Saxo Bank to offer Leverate's tools to banks and brokers.
Leverate made some nice achievements in the past. I have previously written about their MT4 binary options  tool, as well as MetaTrader for iPhone.
According to Michael Greenberg's Forex Magnates, Saxo Bank invested $12.5 million, giving Leverate a market value of $50 million. Greenberg estimates that Leverate makes $4-5 million in yearly income, making the market value 10 to 12.5 times the income, according to these estimations.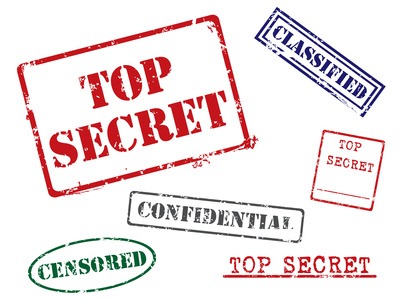 For more details about the deal, here is the official press release:
Copenhagen, 27 July, 2011
Saxo Bank acquires 25% stake in broker solutions provider Leverate to extend
offering for institutional and retail clients
The acquisition will enable Saxo Bank to provide banks and brokers with a wide array of non
proprietary  trading services such as MetaTrader4 (MT4) and  other trading solutions, while Leverate
will  benefit from Saxo Bank's leading market presence, superior liquidity and industry know-how.
Saxo Bank and Leverate announced today that they have entered into a strategic partnership in which Saxo
Bank has acquired 25% of Leverate. The broker solutions provider offers a full turn-key solution for brokerage
companies looking to offer trading capabilities based on the online automated trading application MetaTrader
or to complement their existing trading solutions.
Through this acquisition, Saxo Bank and Leverate will continue to enhance their offerings towards institutional
segments and retail brokers by adding new trading functionalities. Leverate's complete solution provides
brokers with the services needed to increase their conversions, trading volume and risk management
capabilities by offering products integrated to the MT4 and other proprietary platforms. Since its release in
2005, MetaTrader has established itself as one of the most popular non proprietary Forex trading platforms.
Offering advanced functionality, the system is regarded as one of the preferred auto-dealing systems on the
market and it is widely used by FX traders.
Stig Pastwa, Chief Commercial Officer of Saxo Bank, commented on the acquisition:
"We have seen an increased demand among our institutional and retail clients for automated trading
solutions, including MetaTrader. Leverate's track record and ability to deliver a comprehensive and reliable
trading environment has made them an obvious choice as a provider of technology supporting the MT4
universe, which lives up to Saxo Bank's award winning standard of execution. As an extension to our important
business for white-label and institutional clients, we wish to support Leverate with technology and liquidity.
While keeping their independence, we hope to assist Leverate in their already impressive growth from which
their customers will further benefit."
In a joint statement, the co-CEOs of Leverate, Ran Strauss and Doron Cohen commented:
"Leverate had been approached on multiple occasions by other private equity funds eager to enter into a
business relationship, but when we met Saxo Bank, we felt we had encountered the perfect partner.  Leverate
will continue to provide innovative and comprehensive proprietary solutions for the FX market, and we are
proud to be working together with Saxo Bank. Time and time again, Saxo Bank has been recognised as a
leading force in the FX industry, and together we plan to continue Leverate's R&D efforts in the area of
technology solutions and related services for brokers and financial institutions.  This mutually beneficial
partnership will allow our clients to benefit from enhanced top-tier liquidity sources, while Saxo Bank's clients
can have access to our Complete Broker Solution: MT4, Live Feed, Web & Mobile Traders, CRM and Risk
Management, powered by Leverate, and fully integrated with Saxo Bank's core liquidity and execution engine.
This partnership will in no way change the management or operations of Leverate and our clients can only
benefit from it."
About Leverate
Leverate offers cutting-edge solutions powered by breakthrough technology.  Market players receive
sophisticated trading tools and services such as the full Private Label solution, including the Liquidity Bridge,
live feeds and web & mobile applications. Dozens of brokers around the world rely on Leverate's solutions and
services to increase trading volumes, achieve maximum precision and accuracy with market feeds and prevent
fraud. In line with its commitment to its growing customer base, Leverate continues to develop new solutions
and innovative technologies that address evolving market trends and generate better value for their
customers.  www.leverate.com
About Saxo Bank
Saxo Bank is a leading online trading and investment specialist. The three specialised and fully integrated
trading platforms; the browser-based SaxoWebTrader, the downloadable SaxoTrader and the
SaxoMobileTrader application are available in over 20 languages. Saxo Asset Management accommodates
high-net worth private clients and institutional investors. In 2011 Saxo Bank continued the diversification of its
business and launched Saxo Privatbank. The Saxo Bank Group is headquartered in Copenhagen with offices
throughout Europe, Asia, Middle East and Australia. www.saxobank.com