Better than expected numbers on all fronts. The UK trade balance deficit squeezes to 11.253 from a downward revised 12.35 billion. Manufacturing production is up 0.7% m/m and 2.7% y/y. Industrial output is also up 0.7% m/m on top of an upwards revision and 2.5% y/y. Only the construction output number came out below expectations, with a drop of 1.6%.
GBP/USD, which was sleepy ahead of the publication, is now up to 1.3167, some 20 pips higher.
Here are the recent moves on the pound/dollar chart. The rise is limited.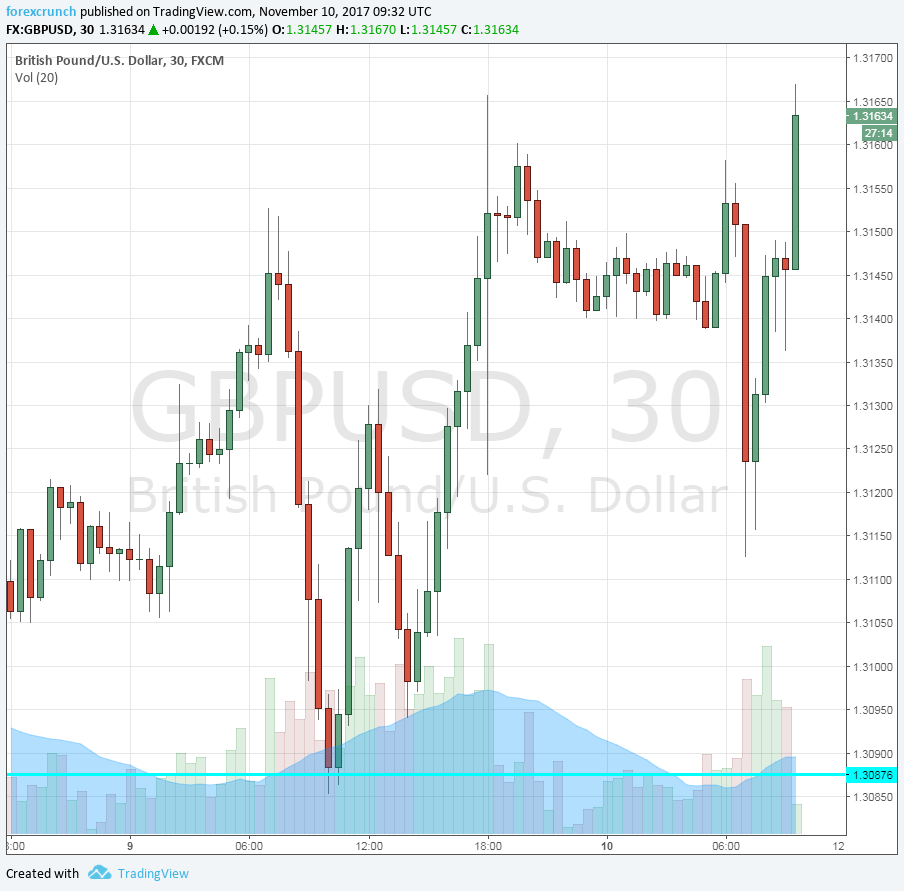 The UK manufacturing output was expected to rise by 0.3% in September after 0.4% beforehand (before revisions). The wider industrial production carried expectations for a rise of 0.3% against 0.2% in the previous month. The trade balance deficit was projected to narrow down from 14.25 billion to 12.8 billion.
GBP/USD was trading steadily around 1.3145.
At 13:00 GMT, the NIESR institute will publish its updated GDP estimates for the three months ending in October.
Brexit is becoming a greater issue once again. According to new reports, British PM Theresa May has offered the EU a higher "divorce pay" in order to proceed with the next stage of the negotiations. Nevertheless, the talks are still stuck and could weigh on Sterling in the next few weeks.
The impact of the BOE's dovish hike seems to be behind us. More:
GBP/USD: Forget the hike, watch Brexit