Expectations are high once again for February's Non-Farm Payrolls. We're likely to see a gain in jobs that will catch up with the falling unemployment rate. Will this reverse the dollar's losses? Non-Farm Payrolls preview.
There are many positive signs in the US economy: weekly unemployment claims fell under 400K once again, and the 4-week moving average continues to drop. We'll get another hint on Thursday.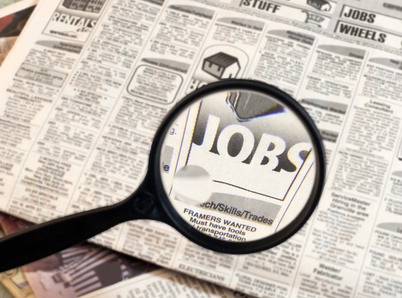 The ISM Manufacturing PMI continues to show strong growth in this sector. The rise upwards to 61.4 points that was reported now is a very positive sign. The Chicago PMI is at 71.2 points. Not only was this a great surprise, but the index is at its highest level since 1988.
Non-Farm Payrolls are expected to show a gain of nearly 200K jobs, and compensate for the modest gains seen in previous months, that were also due to the snow. In the past three months, the gain in jobs was significantly weaker than expected, but was later revised to the upside. An outcome of over 220K will boost the dollar, while a result of under 120K will weaken.
Growing importance of unemployment figures
But last month's small gain of 36K was accompanied by a positive surprise from the unemployment rate – it dropped to 9%. It's also important to look at the real unemployment rate – U-6. This figure, which counts also the people that are discouraged and aren't searching for a job, dropped nicely from 16.7% to 16.1%. This sure helped the US dollar.
The unemployment rate returns to the center stage. It's expected to rise to 9.1%. A drop under 9% will provide a  psychological  boost to the dollar, while a rise to 9.4% or higher will convince the skeptics that last month's drop was a one-time event. A drop of the "real unemployment rate" under 16% will also be greeted by the dollar.
The US dollar is falling – this is mainly due the rising price of oil – a result of the turmoil in the Middle East. While the situation in Libya is relatively stable, the Arab peninsula is warming up with trouble in Bahrain, Yemen and even in Saudi Arabia. But around the release of the NFP, the market will focus on the US economy, and the release will be in the limelight.
In any case, this event is very volatile, and should be traded with special care (or avoided if you're a newbie). So, please read the  5 Notes for Non-Farm Payrolls Trading.