The 1.10 line was looming over USDCAD for quite a long time and served as the perfect round resistance level. Without any specific news coming out, the pair finally made the move higher.
The post break peak is only 1.1003. The breakout is awaiting confirmation. In many similar cases, the first move is short, and is later followed by a stronger wave.
Update: a stronger wave certainly came and USD/CAD is above 1.1014. Here is the 30 minute chart that shows the clear breakout: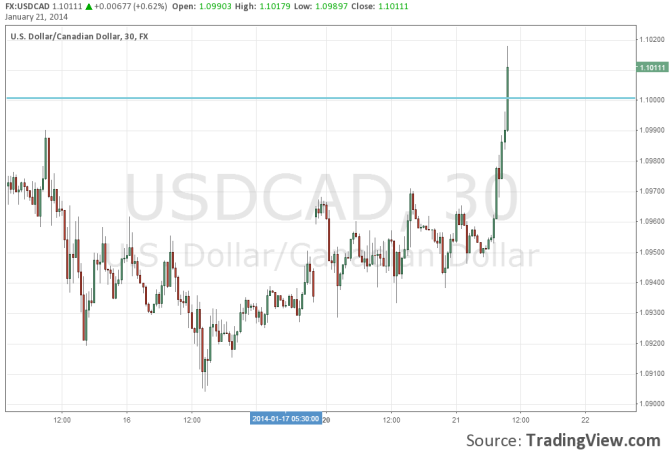 Earlier in the week, USD/CAD traded under 1.0970 and seemed to feel comfortable between this level and the lower 1.0930 level. However, every range has its limits and the Canadian dollar eventually lost ground as the US dollar gained strength across the board. Yet as aforementioned, no US nor Canadian data was published before the breakout.
The Canadian dollar made an early surrender to the pound, as GBP/CAD reached new multi year highs before the loonie surrendered to the dollar.