The Bank of Canada can move the Canadian dollar, but volatility is usually the result of a rate decision. This time is different: Carolyn A. Wilkins, the senior deputy governor, took the stage and sent USD/CAD nearly 200 pips to the downside.
Wilkins said the BOC will assess whether all the stimulus that is in place is still needed. Why? The economy is growing "impressively" in Q1 and this growth will ideally broaden. Indeed, growth has been quite robust and the economy is gaining jobs at a rapid pace.
The sources of growth are already broadening with 70% of sectors expanding. Canada isn't only about oil. She said that the adjustment to lower oil prices is mostly behind us.
What is she worried about? There is still some slack in the economy that pushes inflation lower. In addition, there is a lack in clarity regarding US policies. The Canadian economy is heavily dependent on the American one.
Carolyn causes CAD climb
USD/CAD was trading around 1.3472 before Wilkins started talking. The pair initially dropped quite sharply and then extended its falls. There were many opportunities to short the pair on its way down.
Support is very close: at 1.3264. Another cushion awaits at 1.3180, followed by the round number of 1.30. Resistance is at 1.3380, followed by 1.3475.
More: Elliott Wave Analysis: USDCAD and Crude OIL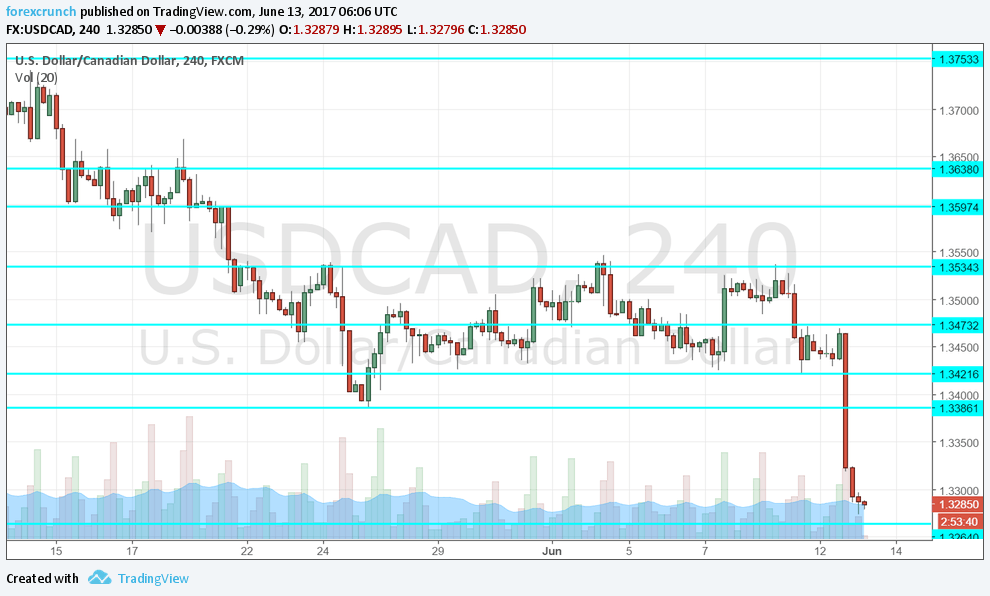 Get the 5 most predictable currency pairs