The Canadian dollar had its moments in the sun, enjoying positive Canadian data and a more upbeat message from the BOC. All this was not enough against the mighty US dollar: the excellent Non-Farm Payrolls report from Canada's southern neighbor sent the greenback soaring, and USD/CAD followed.
As the chart shows, Dollar/CAD broke out of the trading range and  reversed its falls. Can it challenge  even higher levels?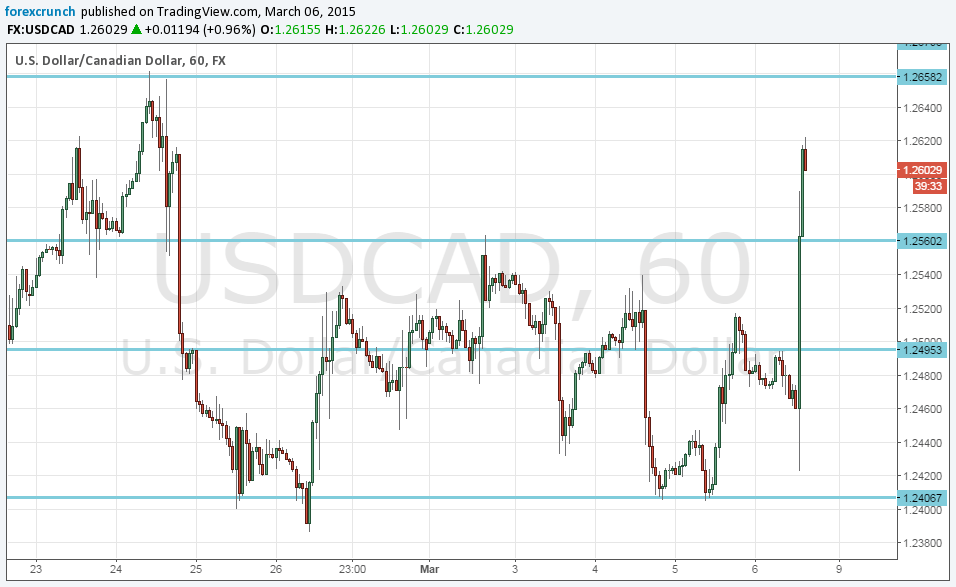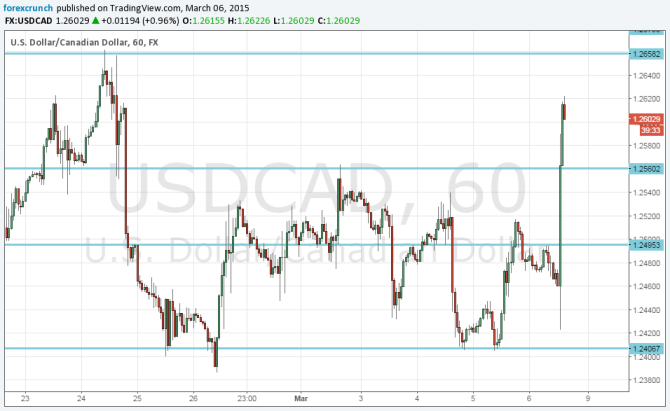 The pair is currently trading around 1.26, after already hitting the highs of 1.2622. Not too long ago, we had seen it trading well below 1.25.
It is interesting to see the loonie react in a better manner to Canadian and US fundamentals, rather than to the price of oil.
The black gold dominated the pair for quite some time, but as prices have stabilized, fundamentals have a better say.
The  big caveat in the case of the US  jobs report is the poor wage growth: only 0.1% m/m and 2% y/y. We are not seeing an acceleration. Not yet.
In the fresh podcast, we talk about the US economy,  the Australian and Canadian rate decisions, a potential easing in Japan, the widening gap within oil prices and an update on forex brokers after the SNBomb
Follow us on the    iTunes page