The Canadian dollar certainly sees volatility. The move lower in CAD (higher in USD/CAD) was reversed quite quickly as data impacts the pair quite strongly.
At first, Canada reported a bigger than expected trade deficit of 3 billion. This hurt the loonie which hot higher to 1.2508. This was also helped by a smaller  trade deficit in the US and an OK ADP NFP. Yet this didn't last too long.
But then, the  weaker than expected ISM Non-Manufacturing PMI in the US was accompanied by yet another fall in oil inventories. For yet another week, inventories dropped and this time by 1.95 million.
USD/CAD continued south to 1.2410. Can it fall to lower ground? The Canadian dollar suffered quite a lot in recent weeks, due to poor data and a comeback of the US dollar.
However, oil prices were quite stable on higher ground, but that wasn't really reflected in the value of the C$. Towards OPEC's meeting on Friday, it seems that no changes are expected in the cartel's policy.
So, the focus is likely to remain on Canadian and US fundamentals, most importantly the simultaneous  employment reports due on Friday at 12:30 GMT.
Here is how this volatility looks on the chart: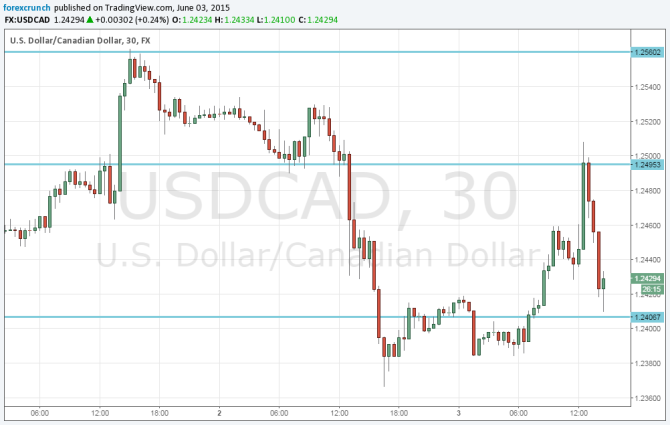 In our latest podcast, we explain the recent USD  rally, what's ahead and lots more
Subscribe to Market Movers on iTunes