Usd/Chf made a nice sell-off in the past week, from 0.8500 region where wave (e) completed a very nice, clean running triangle. We know that triangles unfold just prior to the final move in the larger pattern. Most typical appears in wave four of an impulsive wave and wave B of a zig-zag move (three wave, corrective structure).
Well Usd/Chf is falling for more than a year now, so we are quite confident that this triangle was in wave 4 and not wave B. As such, current sell-off must be wave 5 where five sub-waves will cause a bullish reversal, at least temporary.
Guest post by Gregor Horvat
At the moment, however, we still believe that pair is trading in wave (iv), so wave (v) still in view towards and below 0.8000 psychological level.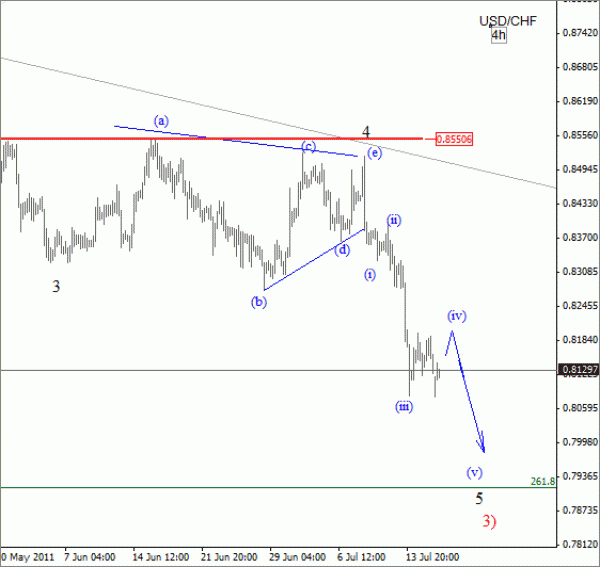 For more analysis visit us at http://www.ew-forecast.com/ or Follow us on twitter.