Dollar/yen took a big dive of 50 pips from nearly 80 to below 79.50 after the decision by the Bank of Japan was released.  
The BOJ enlarged the quantitative easing program by 11 trillion yen. Official expectations stood on 10 trillion, but expectations have risen considerably towards the event, pushing the yen higher.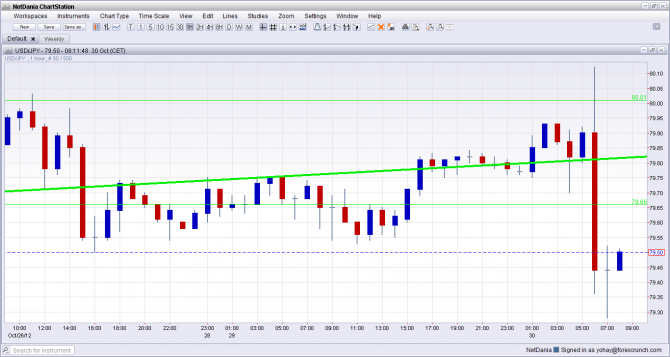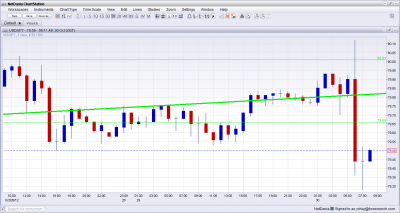 Pressure from Japanese politicians towards the elections, a worrying trade balance deficit, weaker than expected retail sales and other factors led many to whisper (or talk out loud about yen printing worth 20 trillion yen.
However, the updated forecasts by the central bank do leave room for more action in the future, assuming all the other factors remain unchanged: prices continue falling and the economy still struggles. Also the dispute with China over the islands weighs on the economy.
The next significant support line is at 79.05. 79.70 turns into weak resistance. For more on the yen, see the dollar/yen forecast.