USD/JPY is climbing to new highs and EUR/USD is also going up for a change.
What's next? Here are the thoughts from Bank of America Merrill Lynch:
Here is their view, courtesy of eFXnews:
Bank of America Merrill Lynch remains long-term USD bulls (targeting the 106.00 area in the USD Index), but  in the near and medium term the USD is set to struggle/ correct lower.
"Indeed, EUR/USD has already begun to correct higher. We look for this correction to continue in the weeks ahead towards 1.28/1.30," BofA notes.
"Above 1.2559/1.2578 should result in an upward acceleration. Back below 1.2416(week long channel base) warns that the larger bear trend is resuming more quickly than anticipated," BofA projects.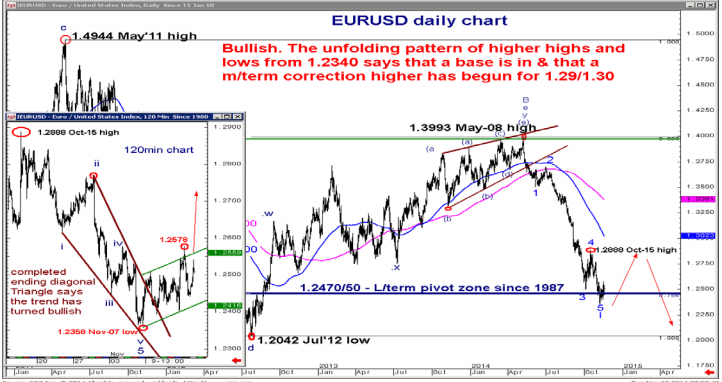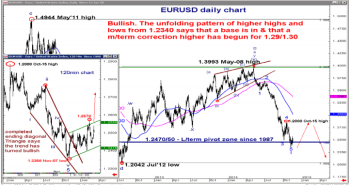 Turning to USD/JPY, BofA argues that while they can't rule out a deeper probe of the 115.28/ 117.70 target zone, this remains a very late-stage advance and we cannot recommend initiating new longs at current levels.
"Indeed, a break of 115.72/114.89 would point to a top and turn, exposing a deeper pullback toward 110.09 (Oct-08 high) and potentially below," BofA adds.
For lots  more FX trades from major banks, sign up to eFXplus
By signing up to eFXplus via the link above, you are directly supporting  Forex Crunch.