The US dollar was hit by the unconvincing retail sales number. But what's ahead for the major pairs?
The team at RBS weighs in:
Here is their view, courtesy of eFXnews:
EUR/USD has bounced above the key target of 1.063 (being the 138.2% projection from the 2009-2010 impulse wave), as weekly candlestick chart saw a bullish outside session at the end of March and weekly MACD started to turn bullish, notes RBS.
"The downside looks limited form here, and that the recovery will most likely begin after the price end its consolidation into 1.05/1.06 area," RBS argues.
"This implies that the next big move is more likely top be to the upside towards 1.11 onto 1.13. Therefore, favour covering shorts and being neutral for now, awaiting confirming signals of trend reversal," RBS advises.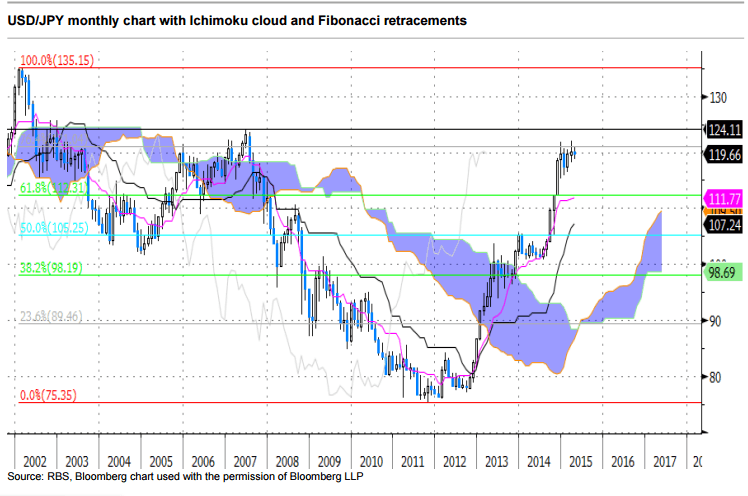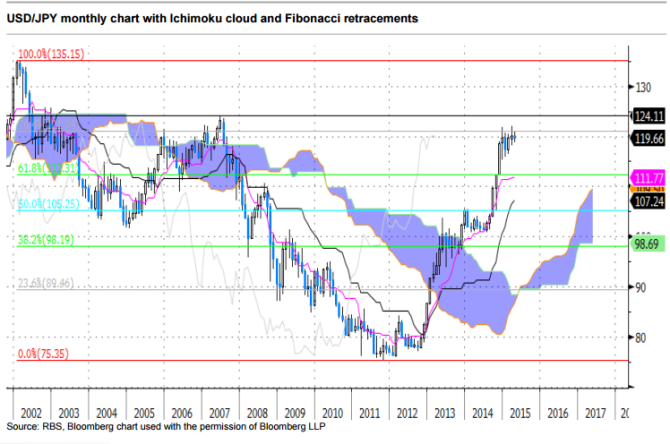 Moving to USD/JPY, RBS notes the pair has been in its correction phase after reaching the 121 level.
This, according to RBS, suggests that from the technical point of view, there will be  more upside after correction is completed.
"This implies that any corrections will probably be limited by the 118.00 support level, which we will see as buying opportunity for 121.00 and 124.00 onto potentially higher targets (130.00)," RBS advises.
For lots  more FX trades from major banks, sign up to eFXplus
By signing up to eFXplus via the link above, you are directly supporting  Forex Crunch.