The Australian dollar certainly had an exciting session: at first, Australian CPI came within expectations, and this sent the pair higher. But, the party didn't last long and a weak manufacturing PMI for China sent the pair back down.
What's next from here? It seems that without another wave of global USD selling, the Aussie could struggle to hold on to its gains.
Here is how it looks in the chart: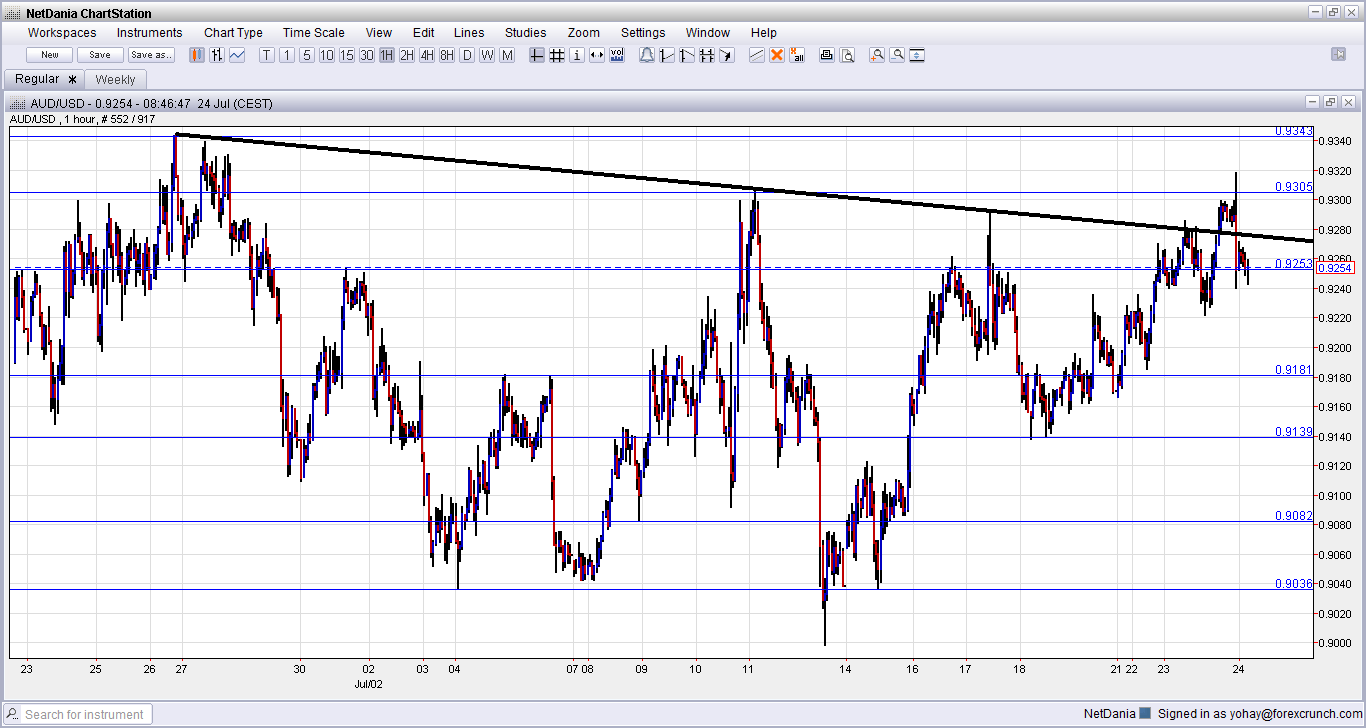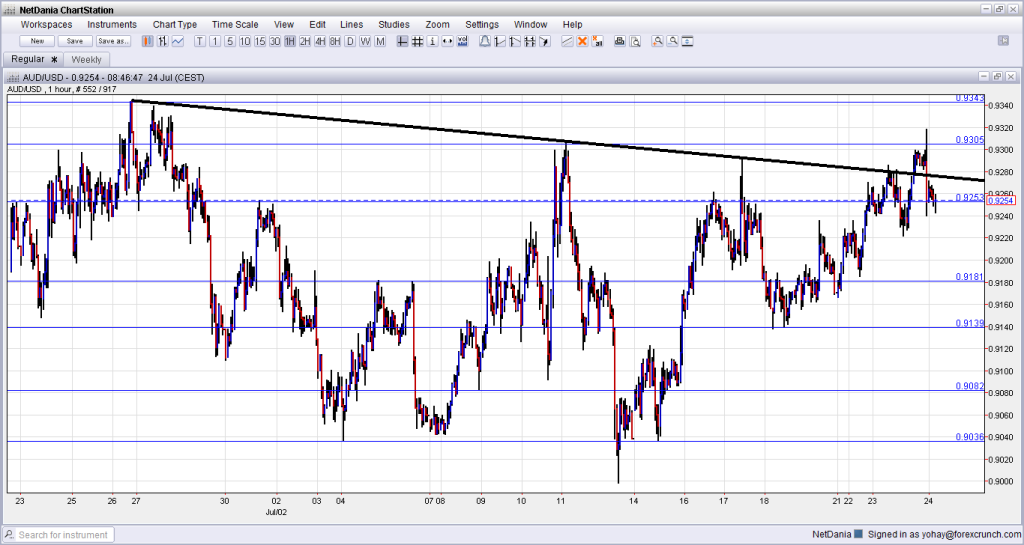 Australia releases CPI figures only once per quarter. The data for Q2 showed that the Consumer Price Index rose by 0.4%, just under 0.5% that was expected, and the same as in Q1 2013.
Trimmed Mean CPI (Core CPI in other countries) rose by 0.5% as expected. The figure for Q1 was revised to the upside: +0.4% instead of +0.3% originally reported. So why did the Aussie spike higher? Because here were fears that the outcome could be lower, cementing a rate cut in the upcoming RBA decision on August 6th.
But just 15 minutes later, HSBC released its manufacturing PMI for China, Australia's main trade partner. Here, there was a clear disappointment: instead of rising from 48.2 to 48.6, the indicator dropped to 47.7 points. This means that China is slowing down faster than expected. The 50 point mark separates growth and contraction. The result is an 11 month low.
So, AUD/USD fell from a peak of 0.9318 to 0.9240 and returned under the downtrend resistance line (thick black line on the chart, discussed in the video here). The pair is now battling 0.9250.
It seems that without solid Chinese growth and USD selling, the Aussie could lose ground from here. On the technical side, the failure to conquer the downtrend resistance line could also serve as a bearish sign.
For more on the Aussie, see the AUDUSD forecast.