The Bank of Canada met expectations and raised rates from 0.50% to 0.75%. In the accompanying statement, the Ottawa based institution says that the current softer inflation is mostly due to temporary factors. This is a hawkish tone implying more hikes. In addition, they suggest more hikes are under way.  
USD/CAD is falling to a new low of 1.2874. The C$ is strong. Support awaits at 1.2830, followed by 1.2750. Resistance looks far at 1.30.
Update: The downtrend continues, with the new low already 1.2818.
More:  USD/CAD already below 1.28 on the BOC hike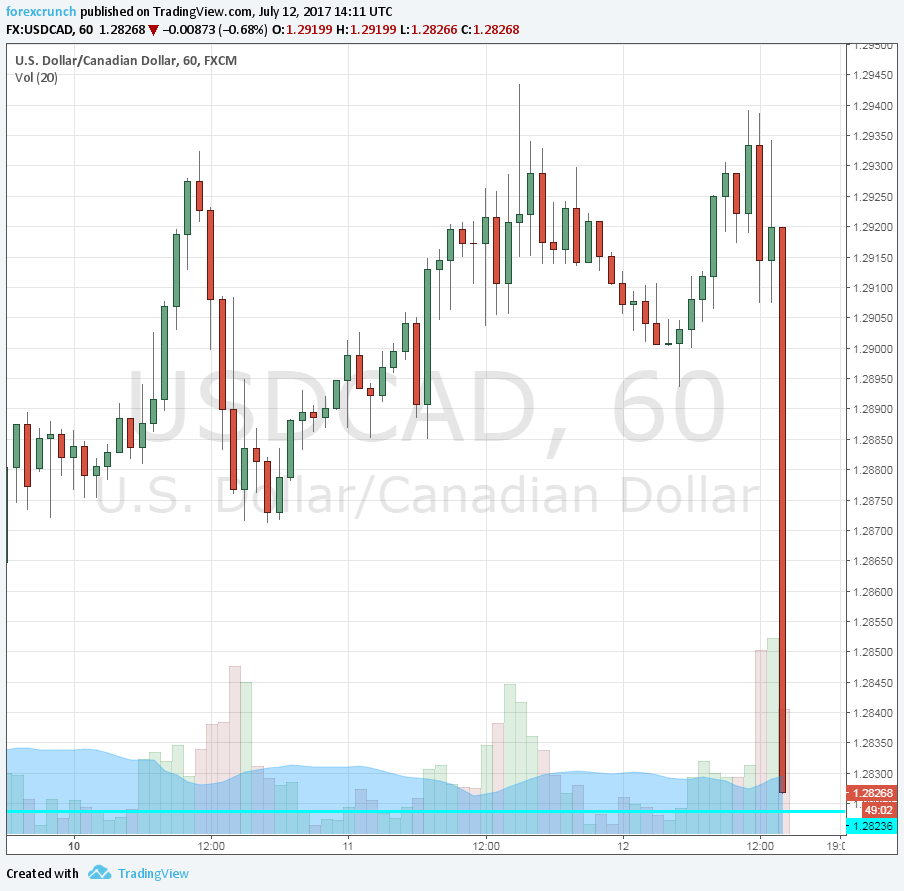 Forecasts upgraded for Canada
Governor Stephen Poloz and his colleagues see the output gap closing earlier than before: the end of 2017 against the first half of 2018 in the previous BOC release.
The upgrade of this assessment is due to the recent data. For example, jobs are rising quickly.The Canadian economy has already absorbed the fall in oil prices. The BOC sees the economy as robust and highlights household spending.
The updated forecasts see Q2 growth at 3%, 2% in Q3 and the whole of 2017 is now seen at 2.8% against 2.6% previously.
What's next? The BOC, like the FED, is data-dependent. However, they do mention "future adjustments.
BOC Background
The majority of analysts expected the Bank of Canada to raise rates from 0.50% to 0.75%, but this was not 100% certain. Some expected no hike today but a heavy hint for a hike in October.
USD/CAD traded around 1.2920 ahead of the release.
Previews: