As expected, Jean-Claude Trichet delivered on his intention to raise the interest rates in the Euro-zone. The European Minimum Bid Rate was raised to 1.50%. EUR/USD stay just above support, for now.
Yesterday I wrote: Is Trichet bold enough to change his mind? The answer is NO. After all the clear thick hints, the "strong vigilance", the president of the ECB didn't change his mind, despite signs of weakness in the euro-zone.
EUR/USD is around the 1.4282 line. It dipped lower around the release, but didn't go too far afterwards.
The Euro-zone is slowing down. This isn't only the peripheral countries, but also the core countries, including the locomotive, Germany. Also inflation is already weaker than earlier this year, as commodity prices have eased.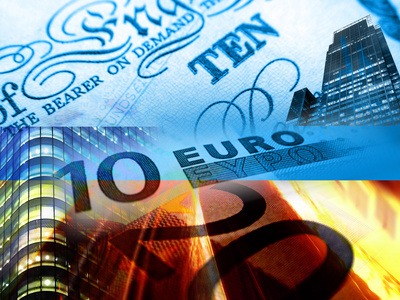 Europe doesn't need a rate hike at this time. This raises borrowing costs. This slows down Germany. It also endangers the very weak growth of Spain. For Greece, Ireland and Portugal, it diminishes the prospects of growth. Growth is essential in order to balance the budgets and to fulfill their parts in the bailout programs.
We are now waiting for the all-important press conference, in which Trichet will explain the move, and more importantly provide very important guidelines for the future. The wording of the statement is very important.
See the ECB preview for details.
Euro/dollar dipped below the 1.4282 line just before the release. Earlier in the day it managed to hold on to it.
EUR/USD levels are 1.4375, 1.4282, 1.4160 and 1.4120. For more on the pair, see the euro to dollar forecast.