The German Ifo Business Climate disappointed and fell to exactly 100 points, falling short of expectations. A small rise from 101.4 to 101.5 points was expected, especially as the ZEW indicators surprised to the upside.
EUR/USD extends its falls and loses the 1.2960 line, as more signs of German weakness appear. The pair now trades at 1.2935. It was flirting with the 1.30 line earlier in the day.
Purchasing managers' indices for all the euro-zone fell short of early expectations, especially in the manufacturing sector which dropped from 46.1 to 45.3 points, short of a rise to 46.6 that was expected. However, it wasn't surprising after German PMIs disappointed. Europe's second largest economy, France, saw an improvement in PMIs.
In the services sector, PMI rose from 46.1 to 46.2, a bit below the expected rise to 46.5 points. The composite index now stands on 45.8 points.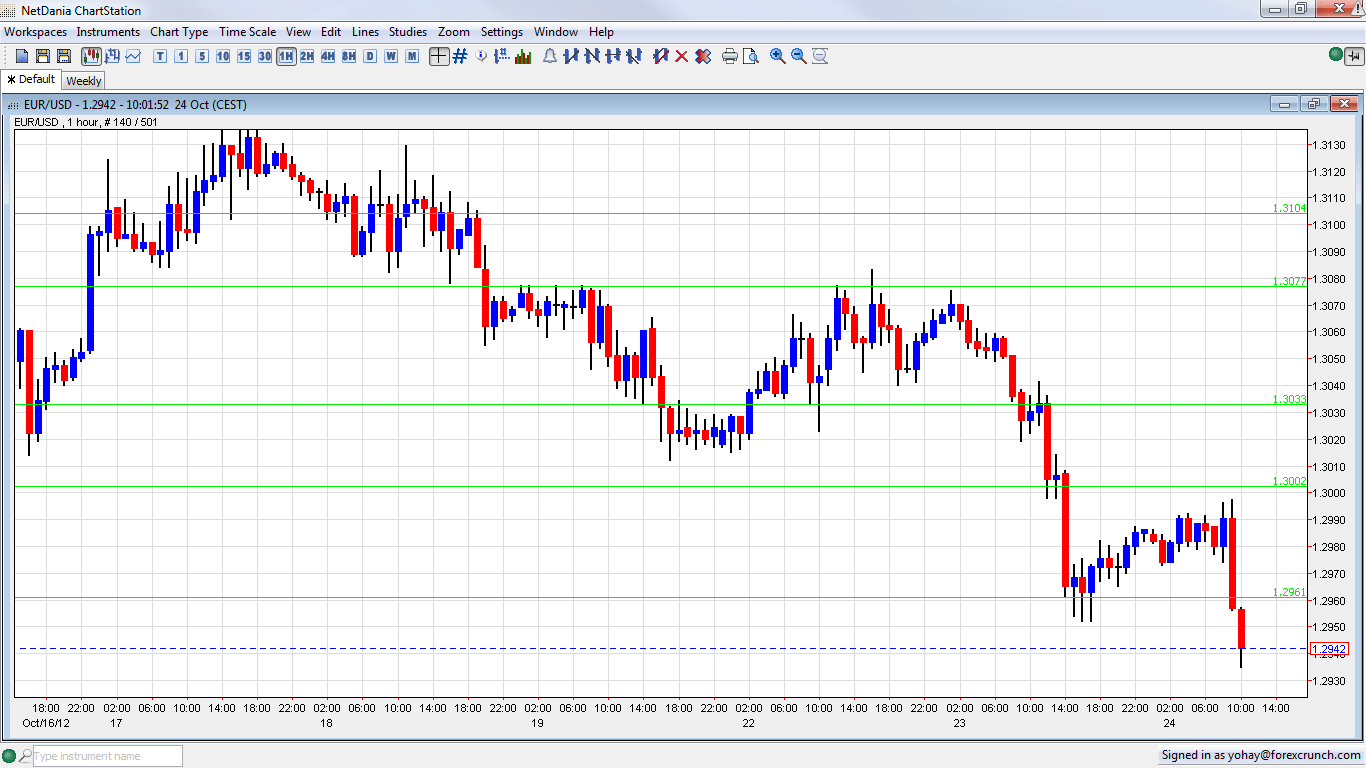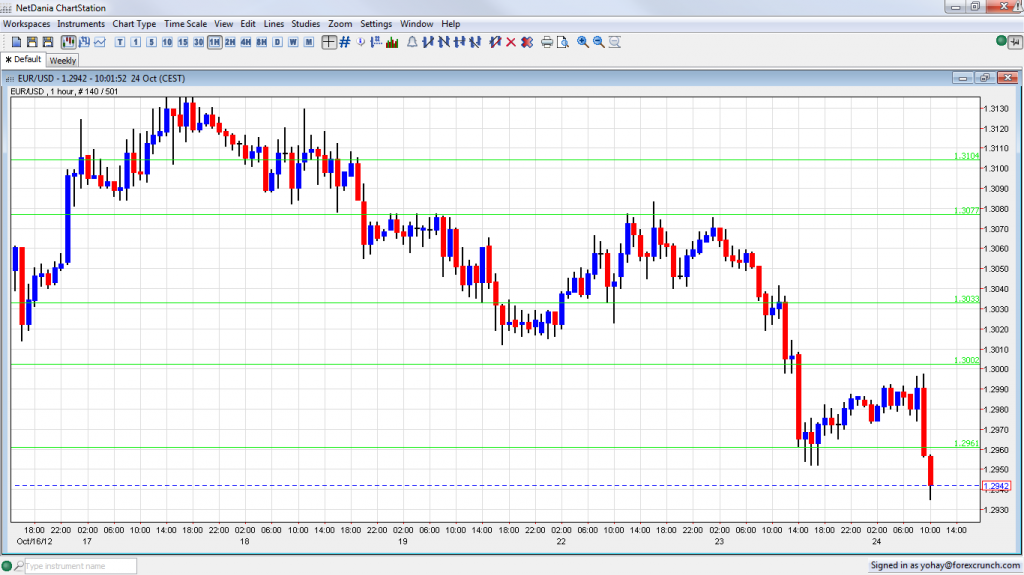 EUR/USD has been sliding since the failed EU Summit, where a banking union was pushed back to some distant date in the future.
For more, see the EUR/USD forecast.