ECB president Mario Draghi requested a closed door testimony in the European parliament, due to the proximity to the rate decision on Thursday. Thanks to some members who can't keep their mouths shut, we get a mini rally in the euro.
EUR/USD broke above resistance at 1.2587 and is now in the higher range that it traded in around Bernanke's Jackson Hole speech.
The next resistance line is the January low of 1.2624 – a line the pair temporary breached on Friday, before Spanish news weighed on the pair. 1.2587 now turns into support.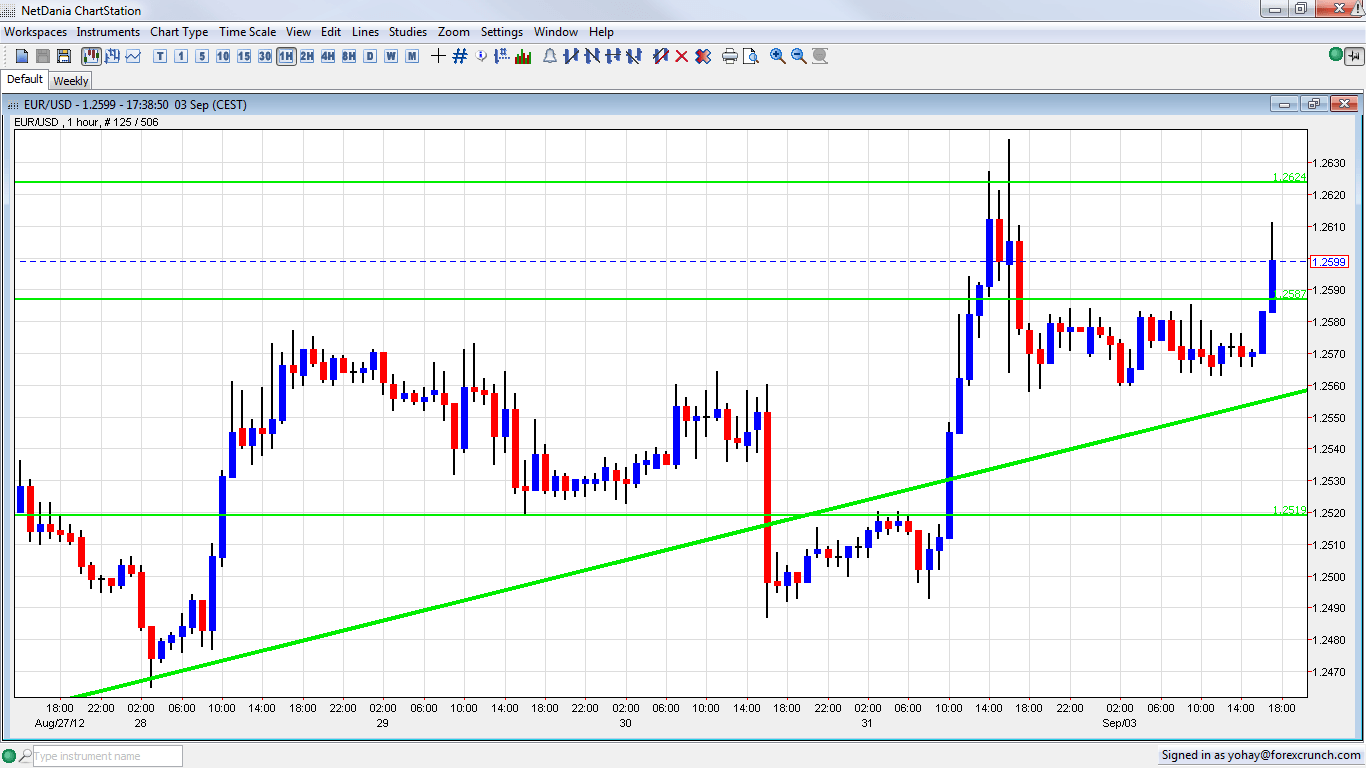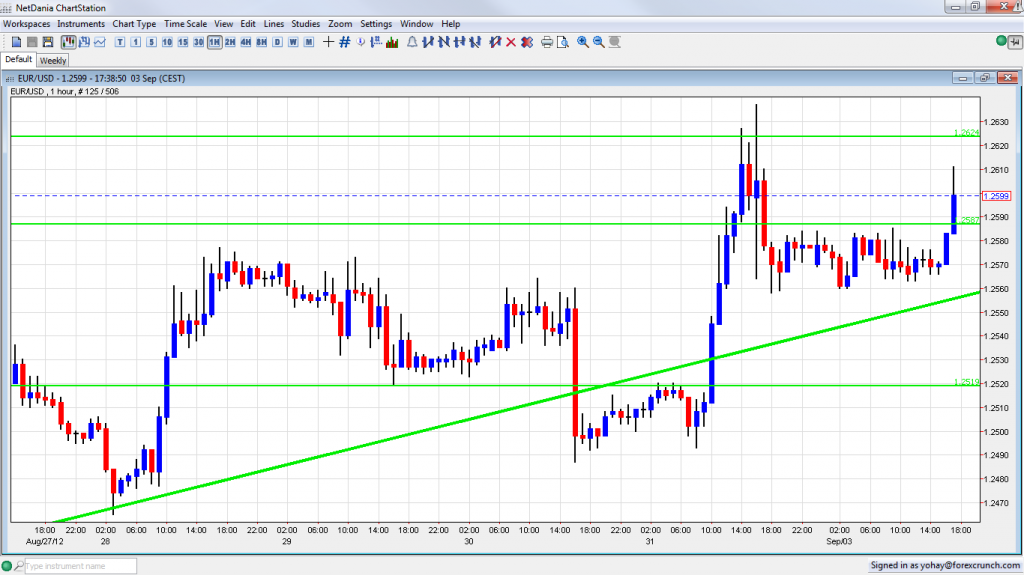 Further lines are 1.2670 and 1.2520. For more, see the EUR/USD forecast.
What did Draghi say? The president of the ECB provided some potential details about the ECB's bond buying plan, including an option to buy 3 year bonds – 3 years is also the length of the ECB's LTRO.
In the previous rate decision, Draghi talked about buying bonds at the short end of the curve. How short is short? Well, 3 years isn't that short, and is a rather wide scope that will give the Spanish government more breathing space, assuming the German court approves the ESM, Spain asks for aid and the plans indeed go through.
We will get official details at the rate decision on Thursday, and a more serious market response when US traders return from their long Labor Day Weekend.
In the meantime, the situation in Spain is deteriorating, with another region asking for aid from the central government: Andalusia.
Also in Spain: a colonel said that independence for Catalonia will come only over his dead body, bringing back memories of the dictatorship era.