A Forex Demo Account is an excellent tool for learning Money Management. In order to get the best out of it, there are a few important things to keep in mind. This is the second post in the series.
Forex Money Management
In short, money management is controlling how much of your account you want to risk at a single trade. There's lots of material on the web (like here) about how to manage money in forex. There are various methods. I'm not going to get into the various ways of money management, but I'll just say that it's important to learn the issue, and adopt a set of rules to do it.
This side of forex trading is often neglected by traders. When they approach making a new deal, they tend to look at the number of pips that they risk, and not at the relational part of their account which they can lose.
Smart traders risk only 1% of their original account each time. This way, a serious of losses will not result in the liquidation of the account.
Psychology and Money Management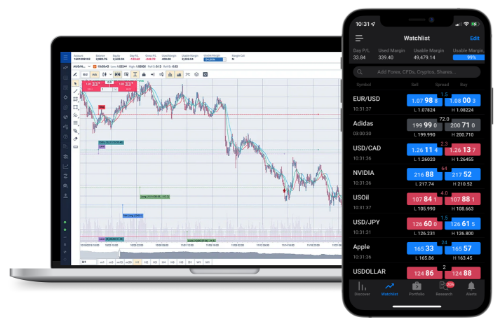 Fear: When working with a live account, the fear of hitting the stop loss may cause the trader to ignore money management and commit to a deep stop loss that risks to much money. Some even skip putting a stop loss!
Greed: Also the greed when seeing (or imagining) a lucrative trade can make the trader enlarge the trade, without squeezing the stop loss, in a way that will break the money management rules.
The psychological difference between a forex isn't significant, since money management is done when the trader is on the sidelines – doesn't have an open position. When being out of the market, the state of the account is clear, and the trader can easily match the upcoming trade to the money management rules.
Of course, the money that is risked in a forex demo account isn't real, so there is some psychological difference, but since a trade isn't open (where emotions kick in strongly), the difference isn't that big.
Forex Demo Account
With a forex demo account, the fear and greed can be controlled in a much better way. When not working with a real account, these emotions are weaker, and the trader can practice money management. When moving to a real account, hopefully these rules will stick with the trader.
There are a few important things to watch for when learning and practicing money management:
Use the real deposit sum: Start the forex demo account with the sum that you intend to use in the real account. Usually your broker will "deposit" some default sum into the demo account. This sum can be easily changed – it isn't real. So, ask your broker to set the sum you intend to deposit. Practicing with the real sum is a much better practice than using some arbitrary default sum. This way, your forex demo account will reflect your future real trading.
Stick by the rules: It's important to be strict with yourself with money management at the the early stage, before real trading, whatever the rules you've learned are. When moving to the real account, emotions might cause you to make some slips. If you're well trained, this won't happen to much. You can earn good habits with the forex demo account. Don't miss the lesson!
Document: It's crucial to document your actions, and especially the reasons to why you put the stop loss there, and why you chose the certain trade size. Documenting each trade in your forex demo account will make you a better trader. You'll learn from each demo trade, and when you go live, your experience, especially the bad experience will help you a lot.
To conclude: A Forex Demo Account is an excellent tool for learning how to manage money with forex. The psychological difference here isn't big. It's important to use use the real sum when practicing, be strict with your rules and of course, document, document and document….
That's it about practicing Money Management, in a series of posts about forex demo accounts. Next in the series:  Forex Demo Account for In-Trade Psychology.
Check out the previous post:  Forex Demo Account for Technical Analysis.