Forex Fury Review
Forex Fury is an automated trading platform that helps traders find and execute forex trades. The platform boasts monthly gains as verified by Myfxbook and works with a wide variety of brokerage platforms and trading tools.
So, can Forex Fury help you trade forex more profitably? Our Forex Fury review will take a closer look at everything this platform has to offer.
What is Forex Fury?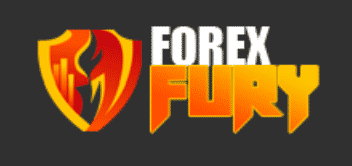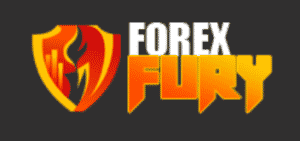 Forex Fury is a trading software owned by Forex Robot Nation that helps forex traders identify potentially profitable forex trades. The software delivers all the information you need for a target setup, including the entry price, stop loss, and take profit price.
Forex Fury can be used on its own in conjunction with any trading platform. Traders simply need to follow the forex signals from Forex Fury in order to trade. It's also compatible with a variety of popular forex trading platforms including MetaTrader 4 and MetaTrader 5. With these platforms, traders also have the option of setting up Forex Fury's trade signals to execute automatically.
Forex Fury works for all major forex pairs and many minor pairs. The software offers specific strategies for low, medium, and high risk trading and delivers 10-15 signals per day on average.
How Does Forex Fury Work?
Forex Fury uses a proprietary strategy to identify potentially profitable forex trades. The strategy isn't broken down in detail, but Forex Fury notes that it targets ranging market conditions – that is, times when the price of a forex pair ranges up and down within a defined channel, rather than trending strongly upward or downward with high volatility.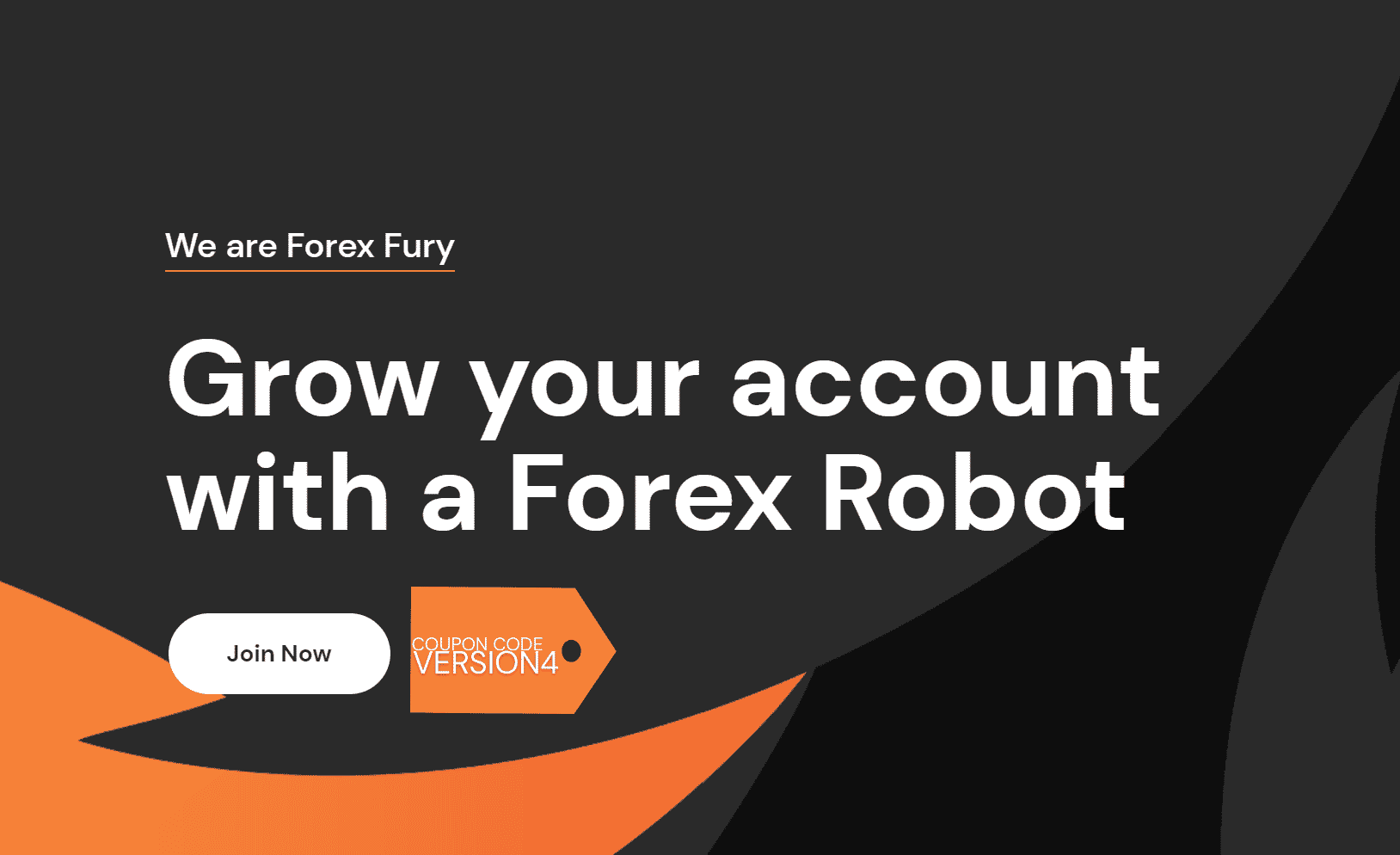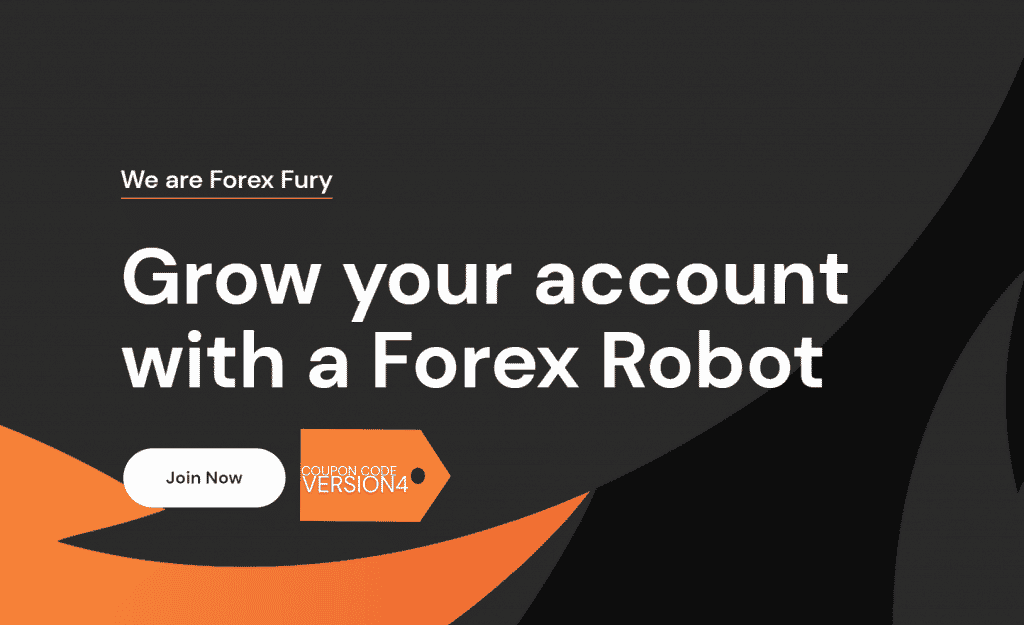 When Forex Fury identifies a potential trade, it delivers a signal that contains 3 parts: an entry price, a take profit target, and a stop loss. When making trades automatically though MetaTrader, the take profit and stop loss are hidden to prevent forex brokers from acting on this information and trading against you.
All of Forex Fury's trades are recorded in Myfxbook, so anyone can see all of the platform's past trades and the trajectory they've taken. That includes checking the gain/loss on each trade and the maximum drawdown over the course of the trade.
Forex Fury Costs & Fees
Forex Fury offers 2 pricing tiers: Gold and Diamond. The Gold plan costs $229.99 and comes with a single account license. The Diamond plan costs $439.99 and includes 2 account licenses. Both plans include unlimited demo account licenses.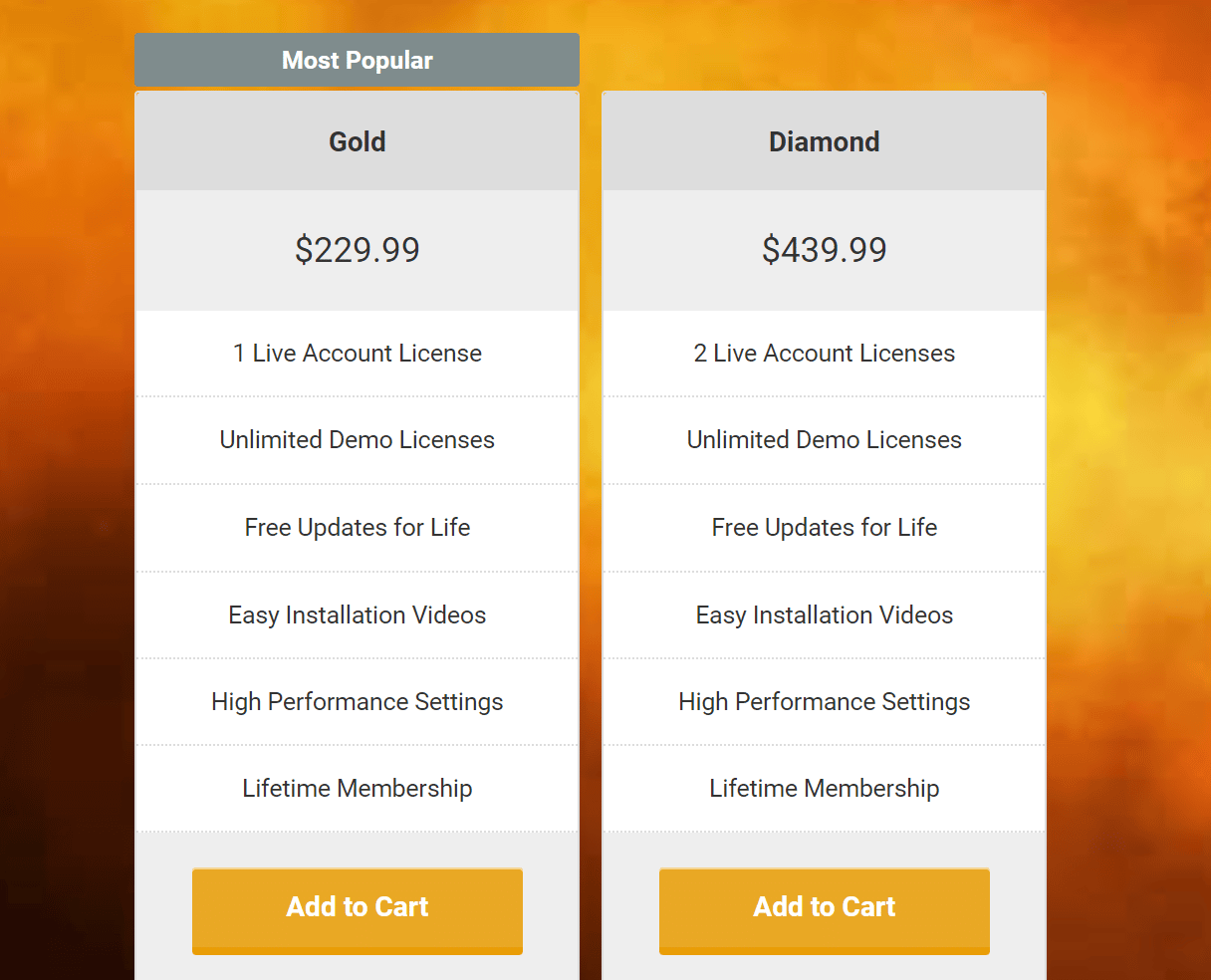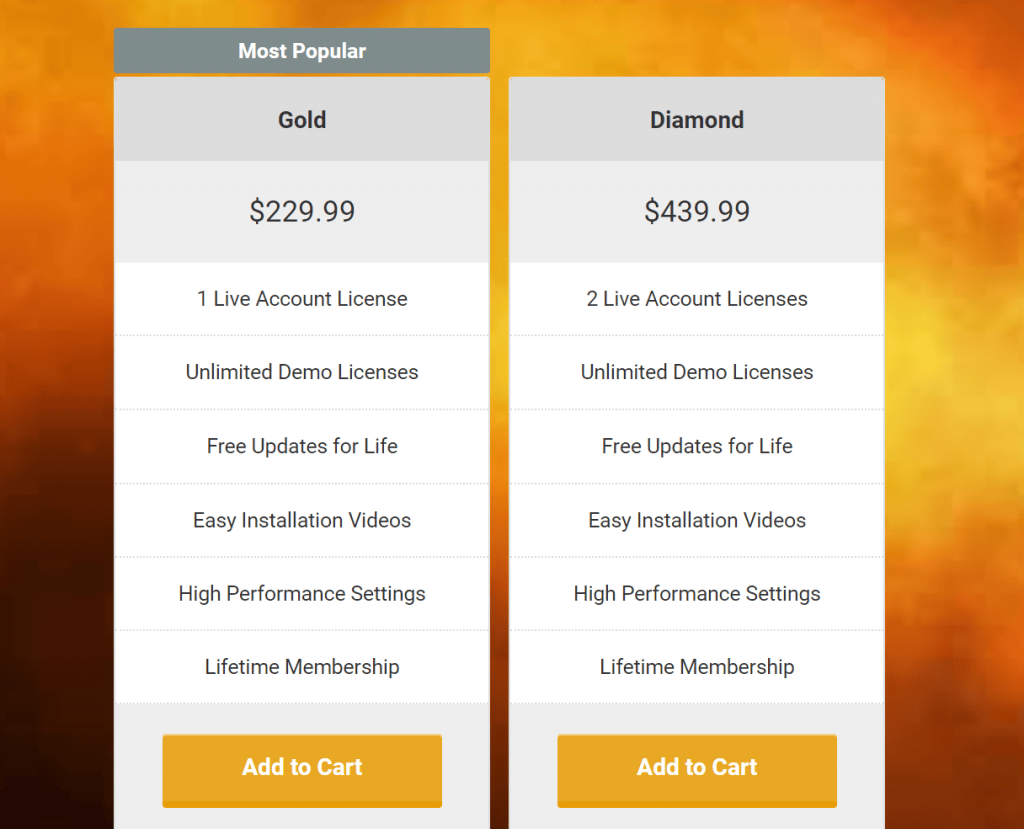 There are no additional fees or monthly subscriptions for Forex Fury. Once you purchase a license, it is valid for life and you get access to all future Forex Fury updates.
Forex Fury Monthly Gains
On its website, Forex Fury claims monthly gains of 10-20% and displays several example trades that have achieved gains of more than 100%. However, a closer look at Forex Fury's history on Myfxbook reveals that the algorithm's average monthly gain is only 1.16%.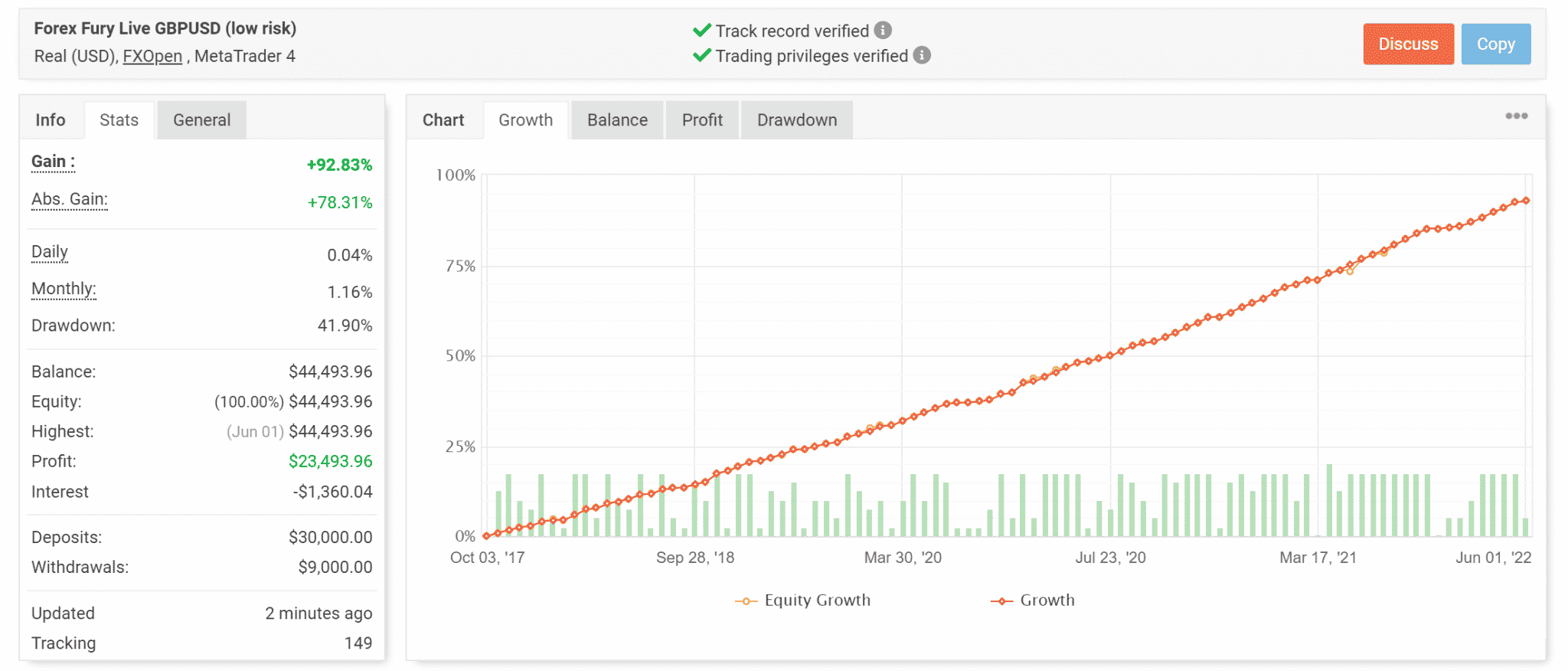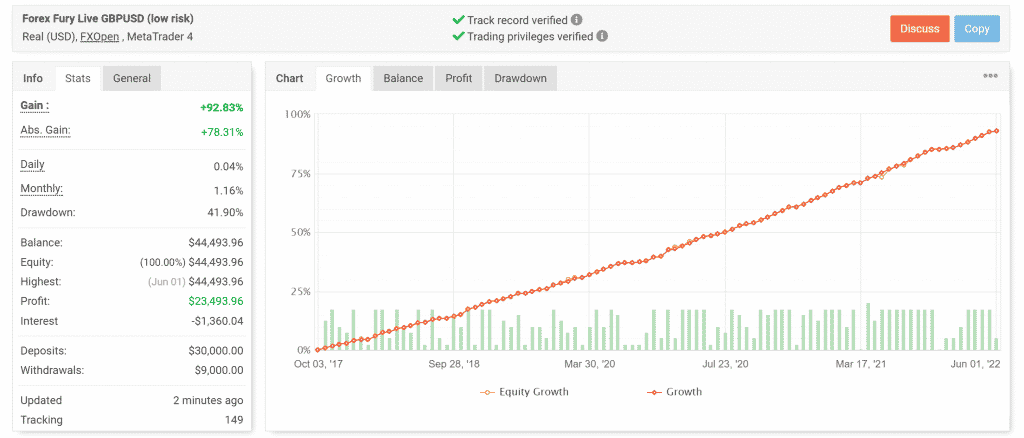 Since Forex Fury launched in 2017, the algorithm has had almost no months with a net loss. The best months saw gains of more than 3%.
Overall, since inception, Forex Fury has produced a time-weighted return of 92.83%. That's significantly better than the overall stock market, even if Forex Fury's profits aren't quite as high as the company's website claims.
Top Features, Tools & Trade Settings
Let's take a closer look at some of the top features that help Forex Fury stand out.
Trade Any Forex Pair
Forex Fury is designed primarily with major forex pairs in mind, but there are no limits on what forex pairs the software can trade. If you want to use Forex Fury to trade an exotic pair like CHF/MYR, for example, you can. The software may detect fewer signals for these exotics, but the overall trading process is the same.
Forex Fury recommends that traders pick one forex pair and stick with it when using the software, but this isn't required.
Auto-trading with MetaTrader 4 & 5
Forex Fury is designed so that traders can analyze its signals in any forex trading platform and place trades with any brokerage. However, traders who use MetaTrader 4 or MetaTrader 5 have the option to automate trading on Forex Fury's signals.
When Forex Fury issues a new signal in these platforms, it is delivered to your connected brokerage automatically as an executable trade. Stop loss and take profit details are also transmitted to your broker, so trades are closed out at the right time without any manual intervention.
Keep in mind that automated trading entails higher risk. Always monitor your trading platform and Forex Fury's performance when using automated trading.
Unlimited Demo Accounts
Every Forex Fury license includes unlimited demo accounts. This is a major benefit since it allows traders to test out Forex Fury on different forex pairs, under different market conditions, and more. You can also test out adding your own strategy on top of Forex Fury's signals to try to get even better performance from the signals.
Multiple Risk Settings
Forex Fury has 3 risk settings: low, medium, and high. These settings control how aggressive the algorithm is in pursuing signals. Low-risk trading may generate fewer signals per day, while high-risk trading may generate more signals but not all the signals will be of the highest quality. You can use Forex Fury's demo mode to test out the 3 risk settings and determine which one is best suited for you.
Compatible Brokers
Forex Fury can be used with any broker that allows trading on major forex pairs. When used in manual mode, Forex Fury simply delivers trade signals that you can enter as orders with your brokerage on your own. Forex Fury recommends using FXOpen to visualize signals on a chart before trading them.
The platform also works with trading platforms like MetaTrader 4 and MetaTrader 5 for automated trading. When using Forex Fury with these platforms, incoming signals are automatically converted into market orders and executed by your brokerage. Many of the best forex brokers support automated trading with MetaTrader 4 and 5.
Is Forex Fury Legit?
Forex Fury has more than 10,000 active users and has been operating since 2017.
Forex Fury has gone to great lengths to ensure that the service is legit. The most important step the service has taken is to make all of its trade history publicly available on Myfxbook.
Myfxbook has independently verified Forex Fury's data and provides a trustworthy record of the platform's signals and performance. If you're on the fence about Forex Fury, it's worth taking a look at the platform's trade history to see if its profits, losses, and account drawdowns match your trading style.
In addition, Forex Fury has a 4.3-star rating on Trustpilot after 187 reviews. Forex Fury has responded in detail to each negative review, which is a positive sign for the service's customer support.
How to Join & Use Forex Fury
Ready to try out Forex Fury for yourself? Here's how you can get started in a few simple steps:
Step 1: Sign Up for Forex Fury
Head to the official Forex Fury website and choose between the Gold and Diamond plan. Complete the checkout process to purchase Forex Fury. The service processes payments through Google Pay or PayPal.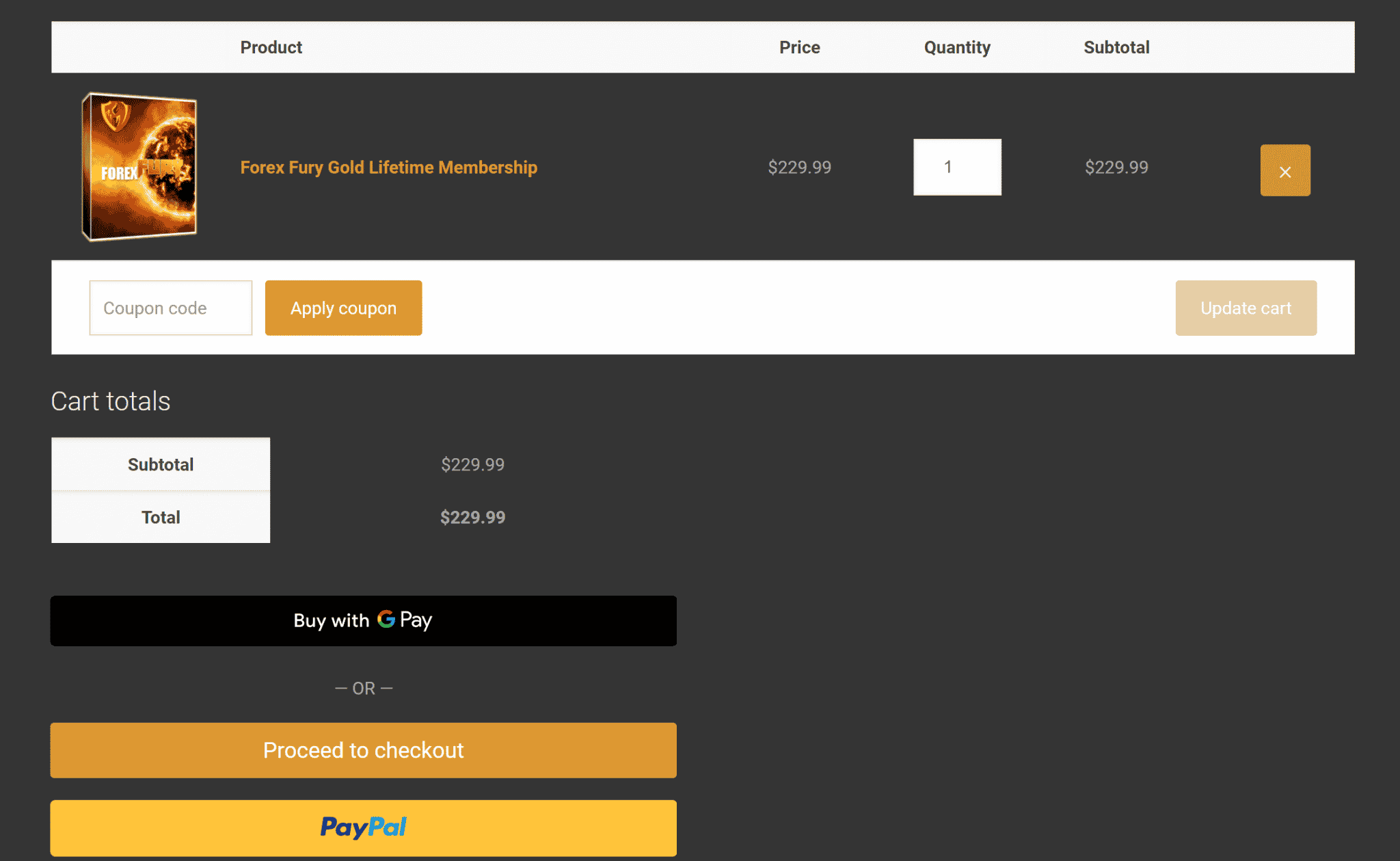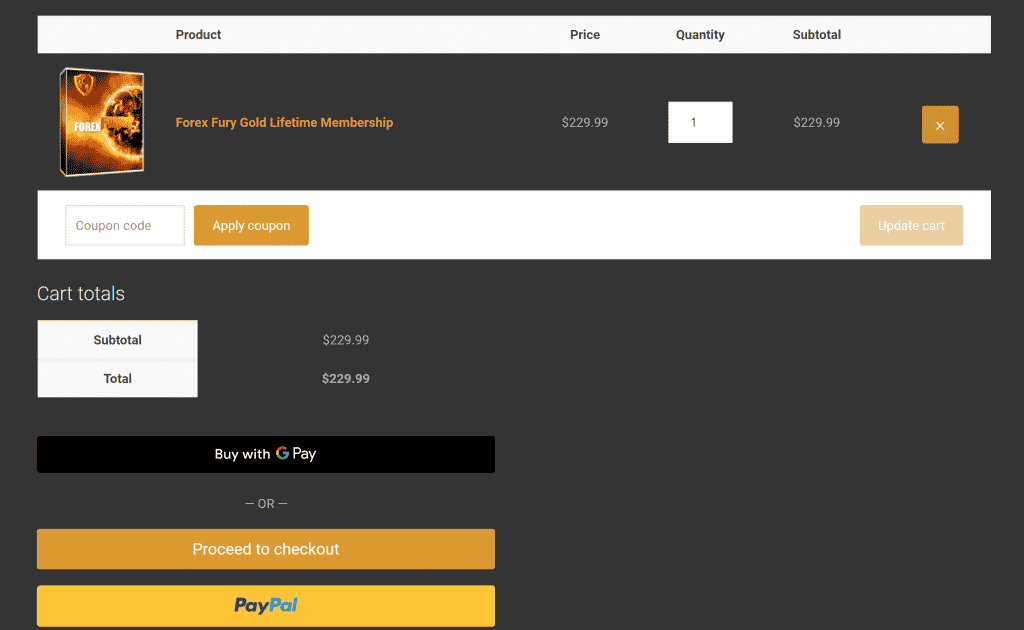 Step 2: Download and Install Forex Fury
In the members area of the Forex Fury website, you'll find a downloadable file that contains the Forex Fury software. Download this and install it on your computer.
Step 3: Connect Forex Fury
Next, connect Forex Fury to MetaTrader 4 or 5 (or use FXOpen if you don't use MetaTrader). Open MetaTrader, then click File > Open Data Folder and double-click MQL4. Add the Forex Fury .ex4 file to the Experts folder and the .dll file to the Libraries folder.
Step 4: Start Trading with Forex Fury
Open a chart for a major forex pair like GBP/USD. Click and drag Forex Fury from the Experts folder onto the chart. Forex Fury will now begin analyzing the chart for trade setups and will issue a new signal on the chart when it is detected.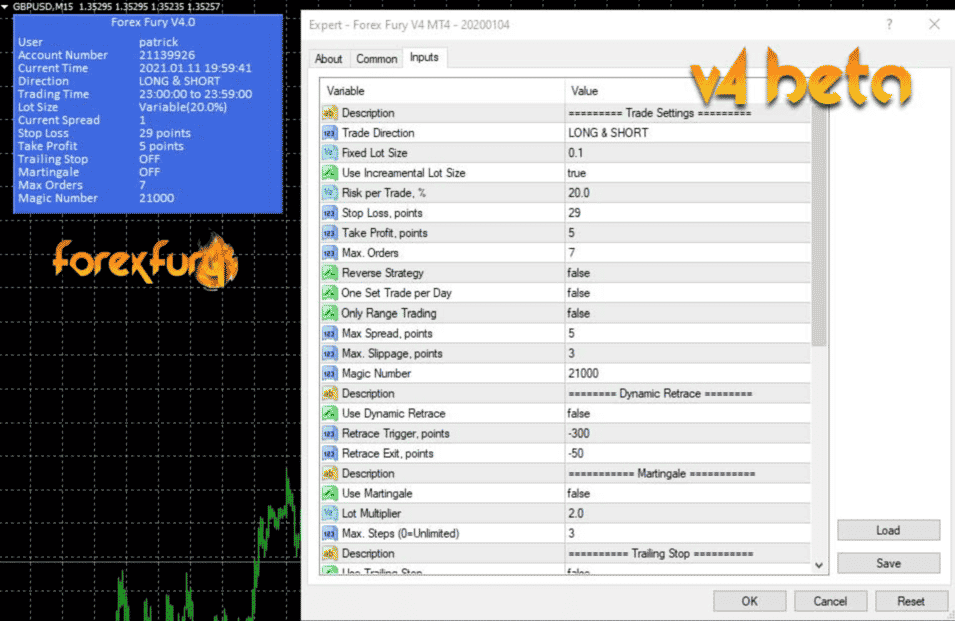 Forex Fury Community & Support
Forex Fury offers customer support by email from 8AM-7PM (Eastern) Monday-Friday. The company usually responds to questions within 1-2 hours. Forex Fury's website also has an FAQs page and tutorial videos to walk you through the initial platform setup.
Conclusion
Forex Fury is a forex signals service that aims to help traders profit from the forex market. The platform has delivered consistent monthly returns and its performance is independently verified by Myfxbook. Forex Fury can be used on its own or in conjunction with popular forex trading platforms like MetaTrader 4 and MetaTrader 5.
Ready to try Forex Fury for yourself? Head to Forex Fury's website today and sign up for a plan to get started!