Update:  a report from  Greece says an accord has been reached. This sends EUR/USD above resistance of 1.1373 to a high of 1.1428, but the move fades back. Another update: a joint communique could be accepted by Greek finance minister Yanis Varoufakis very soon, according to some reports and it is quoted by some as been a complete surrender. More reports about an agreement are now emerging.  
Update: Deal reached and  announced
Confirmations  for both the accord and the technical break above resistance are needed but we're gradually receiving them.
More,18:35 GMT: an agreement including a 4 month extension with no new austerity measures  and no new measures from Greece seems to emerge now. EUR/USD remains stable above 1.14.
What happened beforehand
This is the latest optimistic headline:
RT @Elbarbie There seems to be a short text proposed by @J_Dijsselbloem on the table right now. #Eurogoup

"" Yannis Koutsomitis (@YanniKouts) February 20, 2015
A Greek official says "it appears the  Eurogroup has reached a decision". There was a lot of optimism in Athens in recent days,  that contrasted a tough German line. News from the Eurogroup is needed.
Earlier, we had reports that Greece sent the wrong letter. This was denied.
Headlines coming from Brussels, Athens and Berlin are certainly in abundance today. If we try to clear the mud, the general picture is of some kind of optimism.  EUR/USD, which already fell to support earlier in the day,  managed to bounce to  resistance, and is heading into a neutral close for the week.
If we don't get any definitive news  within the next hours, a  Sunday gap is certainly on the cards. To which direction? That remains an open question.
Also earlier in the day, there were reports that Germany  and the ECB were preparing for a Grexit: a Greek exit of the euro-zone. While contingency plans are  clearly made for various scenarios, these leaks seem to have been part of the negotiation tactics.
More:  3 bearish EUR/USD scenarios for 3 Different Greek Outcomes – Goldman Sachs
EUR/USD spike
Here is the chart, which already shows the spike higher. 1.1373 is  a critical line that served as a separator of ranges: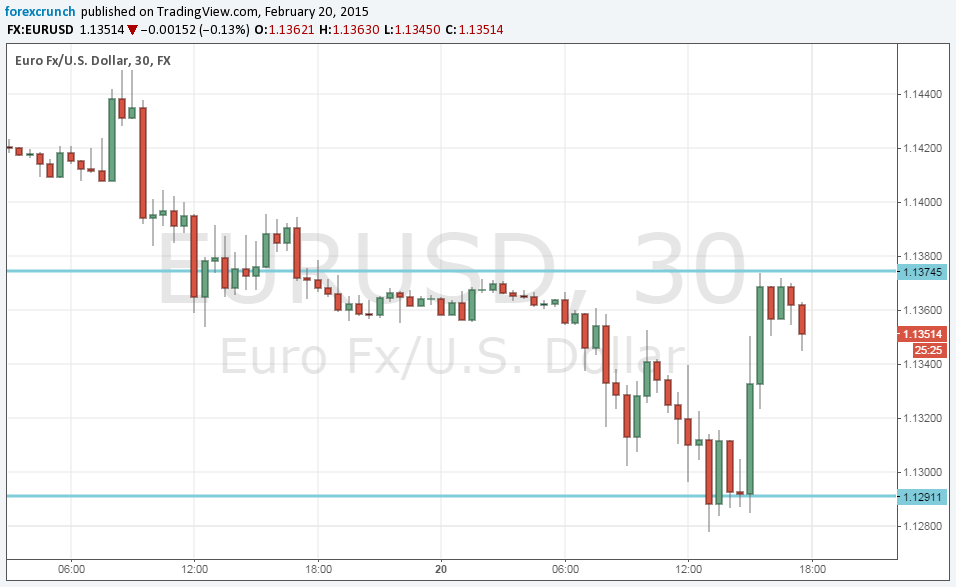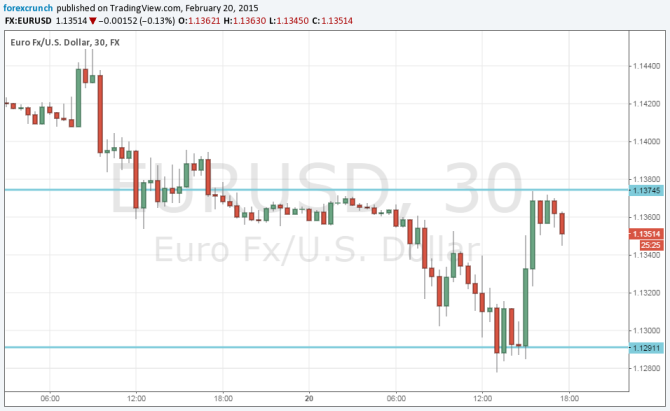 In this week's podcast, we cover  Questions for traders, State of Fed, Greek crisis, oil, gold and GBP
Subscribe to our  iTunes page