The Reserve Bank of New Zealand hiked the interest rate once again, from 2.75% to 3%. This was widely expected and came after the first rate hike was prepared for a long time.
However, the central bank held up its hawkish tone despite the recent strength of the currency, and allowed this currency to continue rising.
And the currency did rise back to higher ground: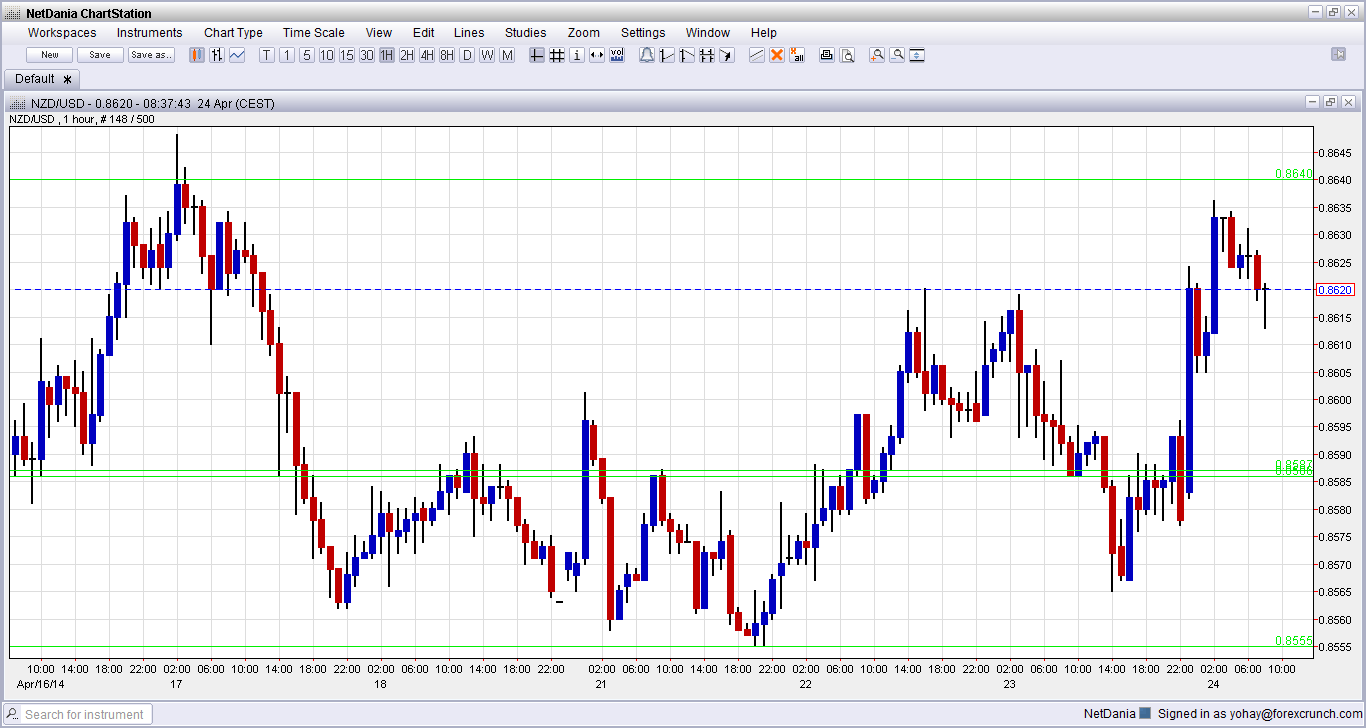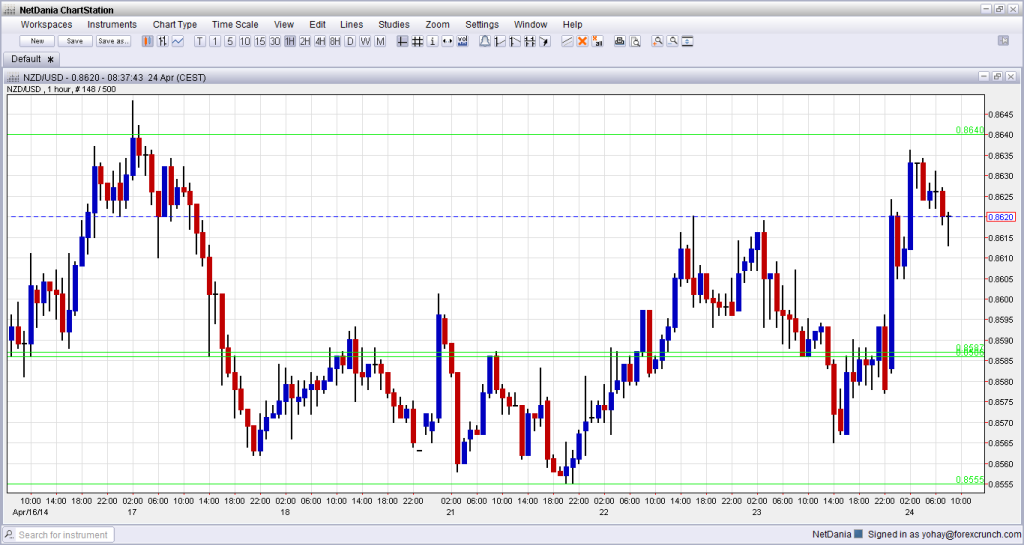 NZD/USD was hit by the low inflation figure, that allowed an opportunity for a big consolidation. The RBNZ did acknowledge the lower inflation but still stated that inflationary pressures are increasing and that they would continue strengthening in the next two years. This is certainly a strong hawkish bias.
Regarding the exchange rate, they did mention it is a headwind and even "unsustainable", but this is not news. Wheeler and his colleagues have been trying to talk down NZD for quite some time.
Needless to say, the next moves are data dependent: stronger inflation will probably result in a faster pace of hikes while lower inflation could slow down the pace.
Analysts in New Zealand see a good chance of a third rate hike in the next meeting scheduled for June. Regarding a hike in July, there is no clear consensus.
NZD/USD is now trading well above 0.86. The move higher met resistance just under the 0.8640 line. Further lines above are 0.8676 and 0.8745. Below, 0.8555 provides support. For more, see the NZDUSD prediction.