The Canadian dollar doesn't have a minute to rest in its 2014 downfall. After USD/CAD broke above the 1.0750-1.0780 region, it made a continuous progress.
And now, it broke above another critical level: 1.0850. This was the peak in May 2010 and worked as resistance also beforehand. After breaking this line, the Canadian dollar is at its lowest against the greenback since September 2009: 4 years and 4 months. The break is not confirmed yet. Here is the weekly chart: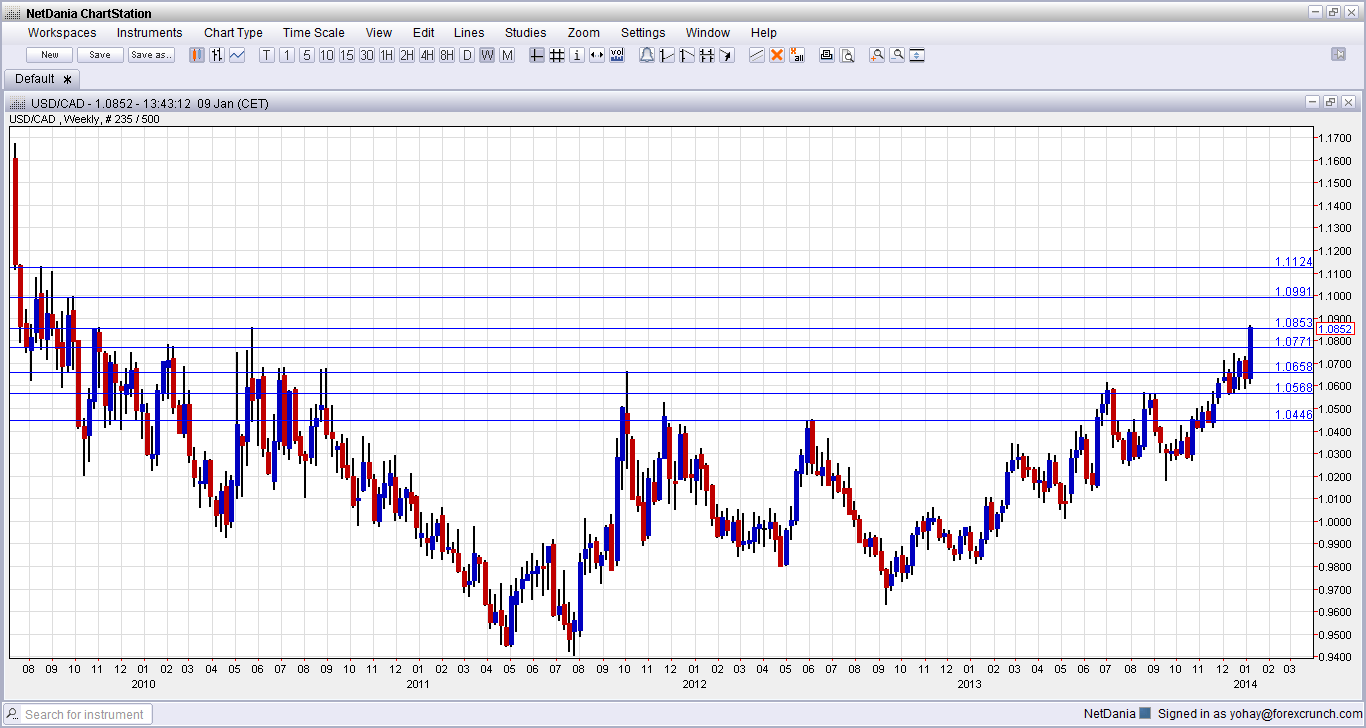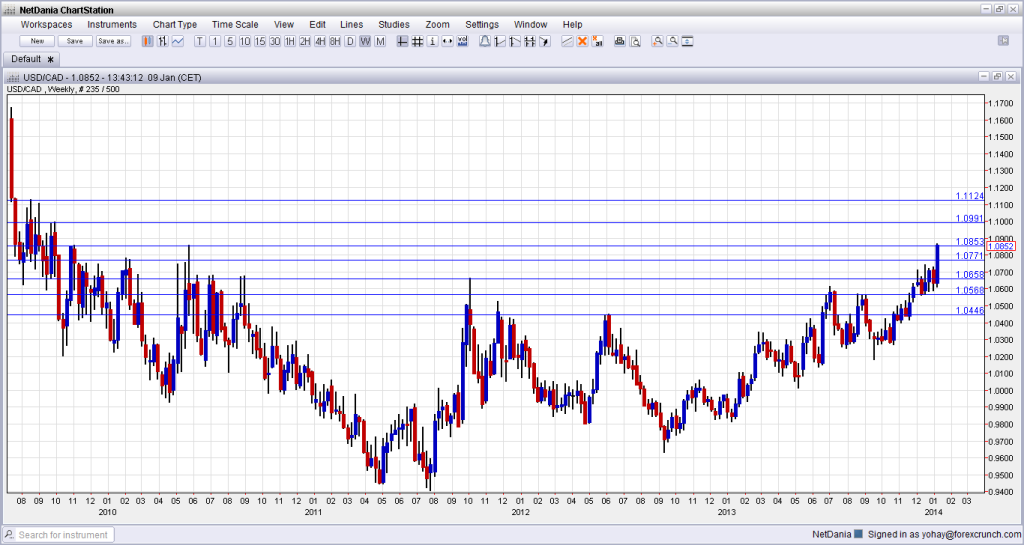 The peak so far was 1.0863, but the pair took a breather at these levels. Update: Canadian housing starts stand at 189.7K in December, within expectations.
Beyond this level, we have the round 1.10 level which capped the pair in late 2009. The exact level is 1.0990, but the round number will be closely watched. Above that, 1.1125 also worked as resistance in quite a few occasions during the summer of 2009. 1.15 is waiting above.
If the break isn't confirmed, immediate support is at 1.0780, followed by 1.0660. Both lines can be seen on the chart: they are historic levels.For more lines, events and analysis, see the C$ forecast.
The Canadian dollar suffered from a negative Ivey PMI figure and a big trade deficit report earlier in the week. The one thing that could relieve the loonie from the pressure is a convincing jobs report.
Canada releases its employment data on Friday at 13:30 GMT. The unemployment rate in Canada is expected to remain at 6.9% and the country is predicted to enjoy 13.3K job gains, after a nice 21.6K in November.
At the same time, the US publishes its own jobs report.