The Canadian dollar posted modest gains last week, as  USD/CAD  closed at 1.2446.  This week's highlights are Wholesale Sales  and Core Retail  Sales. Here is an outlook on the major market-movers and an updated technical analysis for USD/CAD.
Canadian Manufacturing Sales was unexpectedly strong, posting an excellent gain of 1.7%.  Over in the US, it  was a rough week for key numbers. Jobless claims jumped above the 300 thousand level and retail sales and consumer confidence softened.  This helped the Canadian dollar post gains last week.
[do action="autoupdate" tag="USDCADUpdate"/]
USD/CAD daily chart with support and resistance lines on it. Click to enlarge: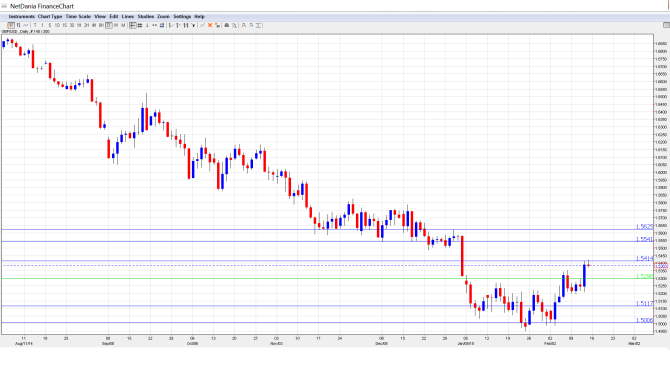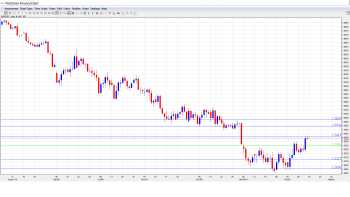 Foreign Securities Purchases: Tuesday, 13:30.  This  indicator is closely linked to currency demand, as foreigners must purchase Canadian dollars to buy Canadian securities.
Wholesale Sales: Wednesday, 13:30. This is the first key event of the week. The indicator came in at -0.3% in December, marking its first decline since August. This was well short of the forecast of +0.2%. The markets are expecting a turnaround in January, with an estimate of a 0.4% gain.
BOC Deputy Governor Agathe Cote  Speaks: Thursday, 17:15.  Cote will deliver remarks at an event in Ottawa. A speech which is more hawkish than expected is bullish for the Canadian dollar.
Core Retail Sales: Friday, 13:30. Core Retail Sales excludes automobile sales, making it a better gauge of consumer spending trends than Retail Sales. The indicator jumped to 0.7% in November, above the estimate of 0.5%. However, the markets are braced for a sharp downturn in the January report, with an estimate of -0.7%. Will the indicator surprise the markets and remain in positive territory?
Retail Sales: Friday, 13:30. Retail Sales provides an important gauge of the strength of consumer spending. The indicator rose to 0.4% in November, above the estimate of 0.1%. The forecast for December stands at -0.3%.
* All times are GMT
USD/CAD Technical Analysis
USD/CAD opened the week at 1.2518 and climbed as high as 1.2698. The pair then sharply reversed directions and dropped to a low of 1.2421,  as support held firm at  1.2387 (discussed last week).  USD/CAD closed the week at the 1.2446.
Live chart of USD/CAD:
[do action="tradingviews" pair="USDCAD" interval="60″/]
Technical lines, from top to bottom
1.2924 was an important support line back in November 2003.
1.2711 held firm as the pair posted strong gains in mid-week  before retracting.
1.2541 was  busy during the week and remains a weak  resistance line.
1.2387 held firm as the Canadian dollar showed some upward movement late in the week. This line was an important cap back in May 2005.
1.2230 is the next support level.
1.2114 is the final support line for now. This line switched from resistance  in late January  when the US dollar started a strong rally.
I am  neutral on USD/CAD
The Canadian dollar continues to trade close to the 1.25 line, and we could see this trend continue. The markets are braced for weak Canadian retail sales, so if the indicators can beat expectations, the loonie could gain ground. Much will depend on the Federal Reserve minutes – if there are hints about a rate hike later in the year, the US dollar could posts broad gains.
In our latest podcast we feature an interview with Dan Blystone and update on Greece
Subscribe to our iTunes page