So far, 2013 sees far more volatility than the long slow months beforehand. The dollar, yen, euro and pound are on the move. On this background, the Canadian dollar has been much slower. Despite these slow movements, this often choppy pair now makes more sense – it respects ranges better than beforehand.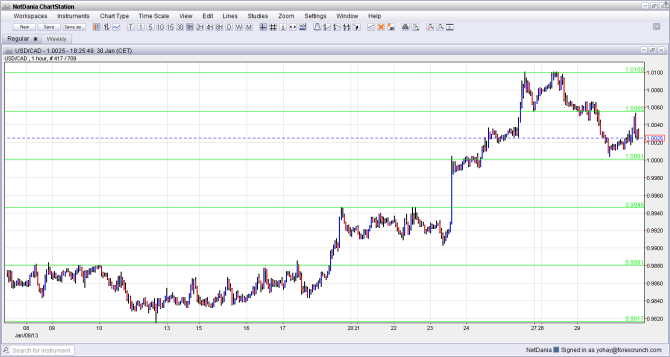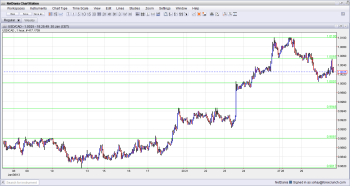 At the beginning of January, USD/CAD was capped by the 0.9880 line, and later found support at the 0.9817 line. After making a breakout to the upside, the pair marked a top at around 0.9950 and a second move towards this line was rejected.
When the line was finally broken (on a dovish BOC decision), USD/CAD surged to parity. A pattern of consolidation and rises continued, until it reached the round number of 1.01. After getting rejected at this line, the pair traded in a range above 1.055. A breakdown of this line saw a drop to parity, and this was followed by range trading between parity and 1.0055. The moves can be seen on the hourly chart above.
Where is the next move? Canada will release its monthly GDP report. See how to trade this event with USD/CAD.
The pair is far from being a trader's dream, but it is far more predictable than earlier. The  heightened market action in other currencies might have some impact on the Canadian dollar.
For more, see the Dollar/CAD forecast.