The Bank of Canada didn't release a very dovish statement, contrary to expectations after Carney's recent speech. The central bank maintained the 1% overnight rate, as widely expected.
USD/CAD is now falling after getting close to parity.
The BOC mentioned that higher rates might be required later on – continuing the hawkish stance it had over a long period of time. Canada's stance is different from many other countries, who either have rates close to zero or thinking of more monetary stimulus steps.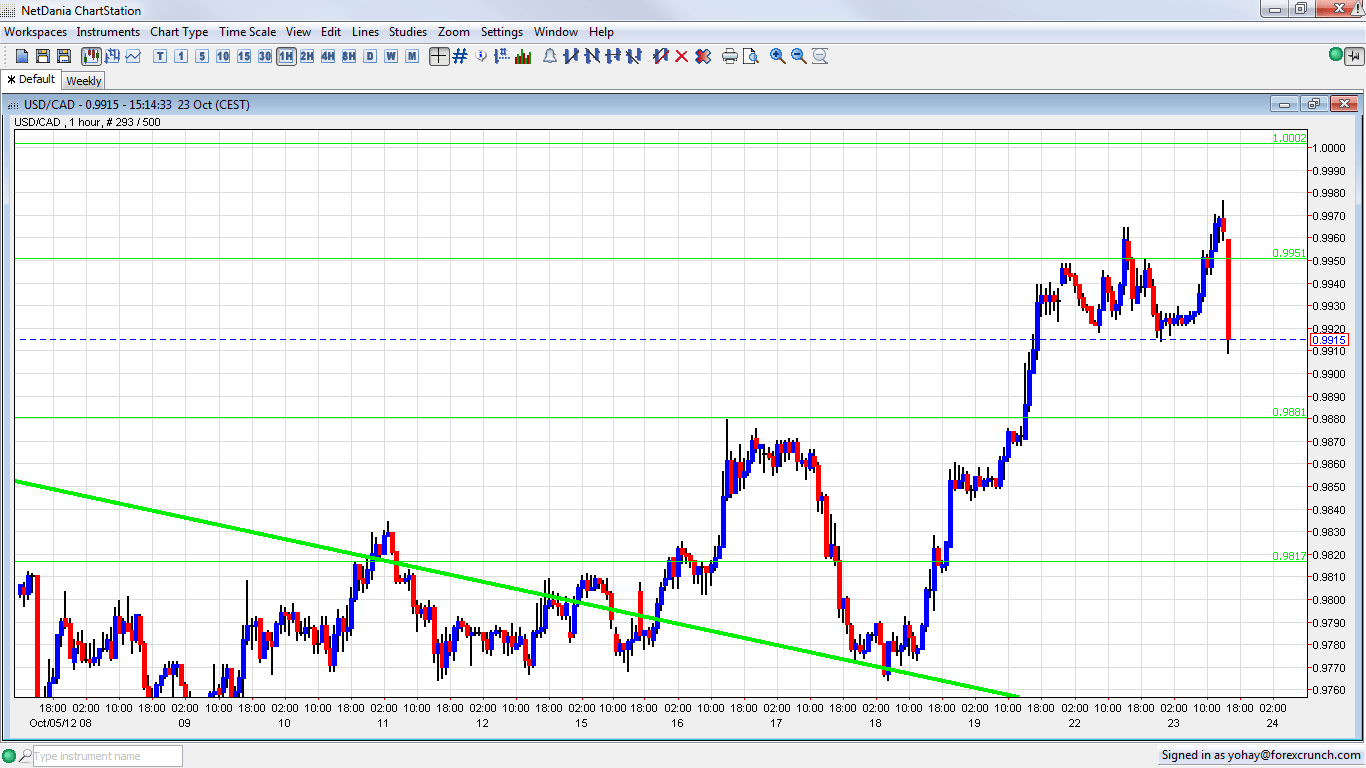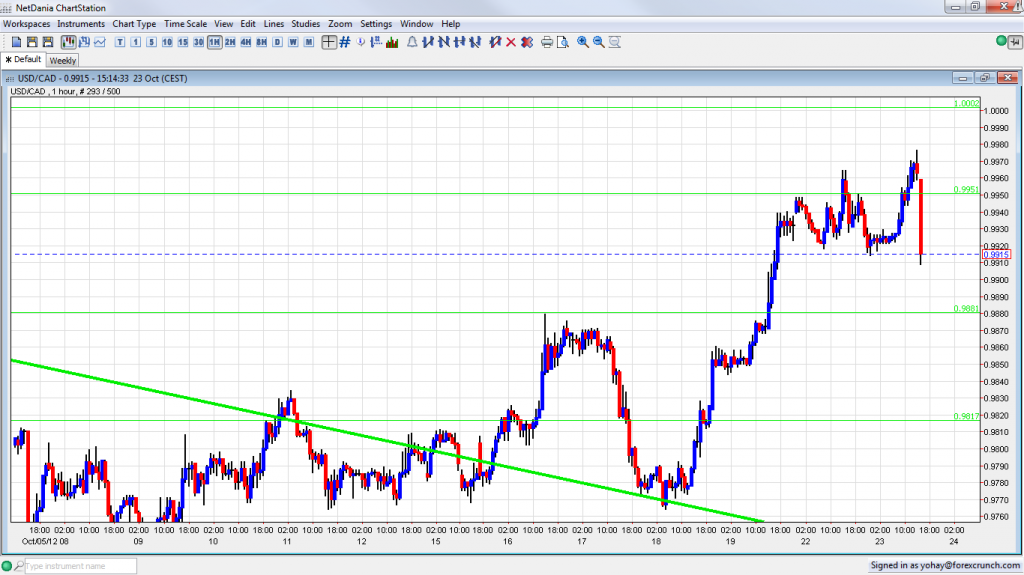 Here are some snippets from the statement:
Over time, some modest withdrawal of monetary policy stimulus will likely be required

…

Following the recent period of below-potential growth, the economy is expected to pick up and return to full capacity by the end of 2013.

…

These challenges include the  persistent strength of the Canadian dollar, which is being influenced by safe haven flows and spillovers from global monetary policy
The BOC may want a weaker Canadian dollar, but its statement actually strengthened the local currency.
Earlier, Canadian retail sales rose by 0.3%, as expected. Core sales rose by 0.4%, exceeding predictions of ¿0.3%.
Parity is an obvious cap, and the pair reached 0.9975 before the announcement. It now trades at 0.9915 – a sharp fall. 0.9880 provides support. For more lines, see the Canadian dollar forecast.
The loonie has been on the retreat in recent weeks, especially after BOC governor Mark Carney skipped some usual hawkish remarks in a recent speech. In addition, Canadian regulators blocked a potential M&A deal that could have helped the C$.