The downfall of the dollar continues and today it is quite pronounced in the pair that usually best reflects US developments.
USD/JPY is trading just above support  at 110.60. The line formed part of the steep uptrend channel that the pair was riding on, all the way to 114.50. When the pair moved out of the channel, the pair began falling and falling.
Further support awaits at 109.60, followed by the place where the line began: 108.80. The cycle low is 108.10. Resistance is at 111.80.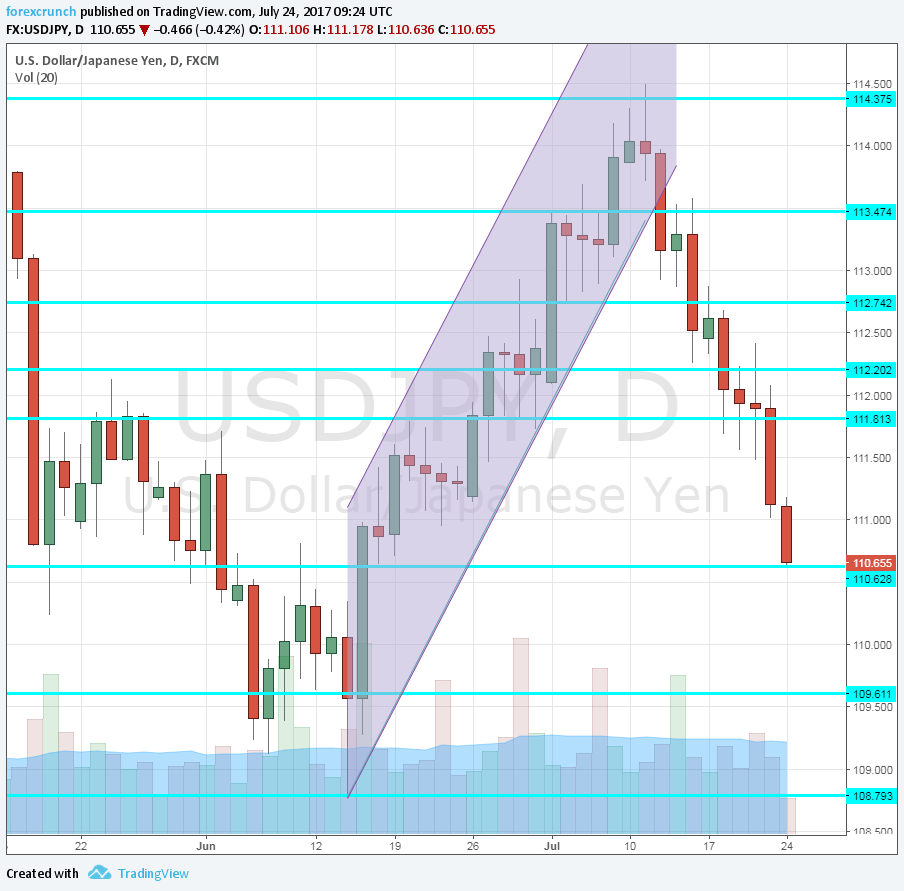 Another technical factor to note is the death cross. Since the 50-day moving average slipped below the 200-day moving average, the pair is following the parallel move in December 2015: a huge downfall.
The reasons for the dollar's downfall stem from mediocre economic data, a slightly more cautious Fed and a rapid pace of political developments around Trump. After Don Junior spilled the beans on his emails regarding a meeting with the Russians, we learned that Mueller will dive into Trump's business dealings.
This week, we have testimonies by the president's son, son-in-law Kushner and former campaign manager Manafort, and perhaps unanticipated news.
Here is how the dollar/yen death cross looks like: