EUR/USD starts the week positively and rises on hopes. Will it recover from the blow on Friday? Or is this a temporary consolidation? Here's a quick update on technicals, fundamentals and community trends.
EUR/USD Technicals
Asian session:  Active session saw 1.3560 and then a rise to 1.3620.
Current range – 1.3610 to 1.37.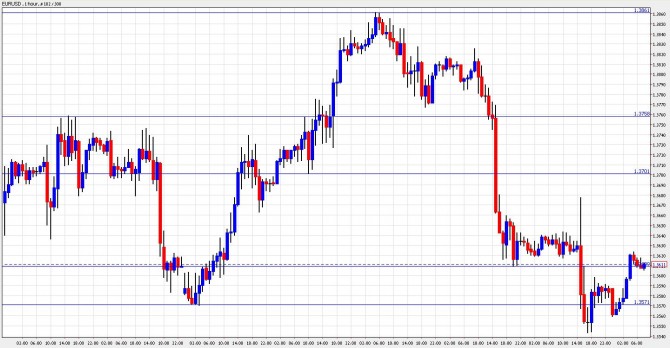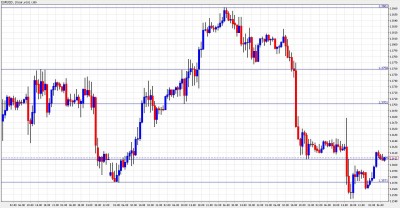 Further levels in both directions: Below    1.3610, 1.3576, 1.3440, 1.3334, 1.3267, 1.3180, 1.3080, 1.2970.
Above: 1.37, 1.3760, 1.3830,  1.3950, 1.4030, 1.4160 and 1.4230.
1.3760 returns to be a big hurdle after breakdown.
1.3440 is important support below.
Euro/Dollar small recovery- click on the graph to enlarge.
EUR/USD Fundamentals –
9:30 European Sentix Investor Confidence.
11:00 German Factory Orders. Exp. -1.4%.
13:00 ECB member Axel Weber talks.
20:00 US Consumer Credit. Exp. 2.2 billion.
* All times are GMT.
For more events later in the week, see the  EUR/USD forecast
EUR/USD Sentiment
ECB member Gonzalez said that the ECB will eventually have to raise the rates – this boosts the Euro.
The fall in US unemployment rate helped the dollar close the week positively.
Trichet didn't lift tone against inflation. This sent the Euro last week.
Egyptian crisis: Fresh escalation as anti-government and pro-Mubarak protesters clash violently. Is Egypt entering a civil war?
Opposition party in Ireland, Fine Gael,  wants a haircut for senior bondholders.
Greek default? Plans are drawn for a making a 25% haircut on Greek debt, codenamed "Brady plan". This has been overshadowed by the events in Egypt.
Currensee Community: 61% are long , 39% are short. These are 1367 open positions in real accounts trading this pair at the moment.