It happened to Brent Oil not too long ago and now WTI Crude Oil follows. The price fell below the early 2009 low of $32.70 to reach the lowest levels since early 2004 – a 12 year lows.
This  continues  weighing on the Canadian dollar, but it is certainly not alone:  the global gloom is affecting all markets.
Here is the monthly chart of WTI Crude Oil.  The immediate next level is the round number of $32, followed by another round level of $30. However, as the chart shows, real support is just under $25. Where is the bottom of the barrel?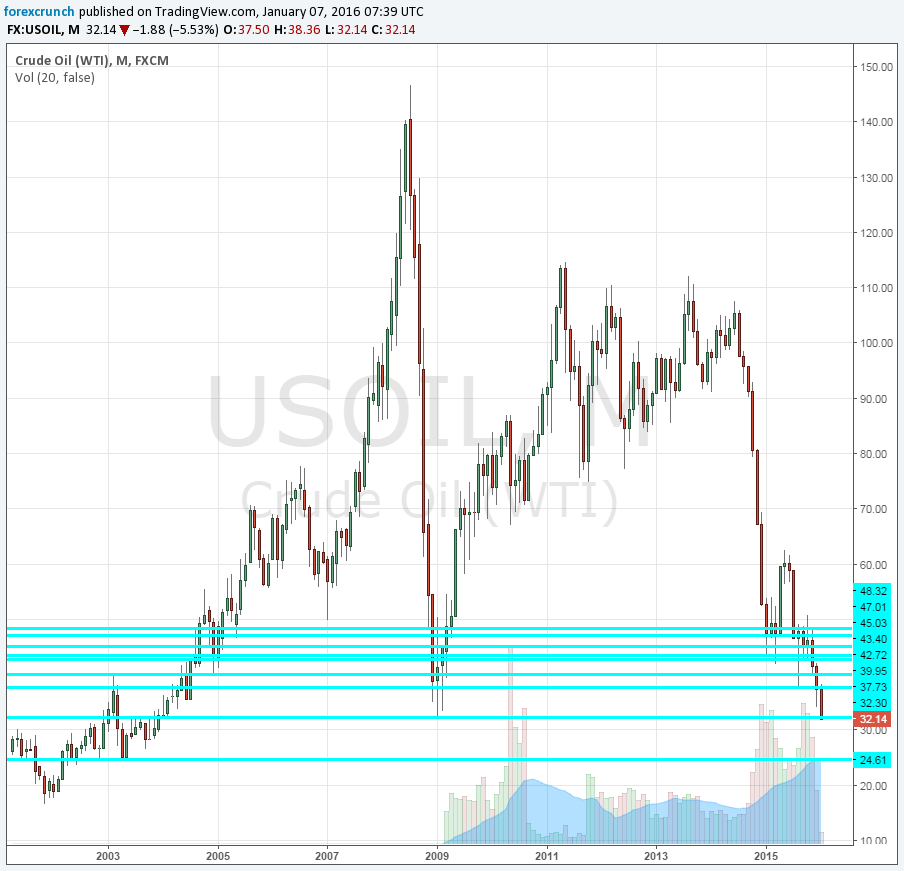 USD/CAD follows suit with an almost uninterrupted advance to 1.4132 at the time of writing. The pair was capped by 1.3460, 1.3787 and then more strongly by the round 1.40. Where is the limit now? It's somewhere up there, but as with oil prices, the Canadian dollar is at the lowest levels since 2004.
Some resistance awaits at 1.42, which capped the pair in the summer of 2003. Yes, that's nearly 12.5 years ago. From there, it's only the round number of 1.50.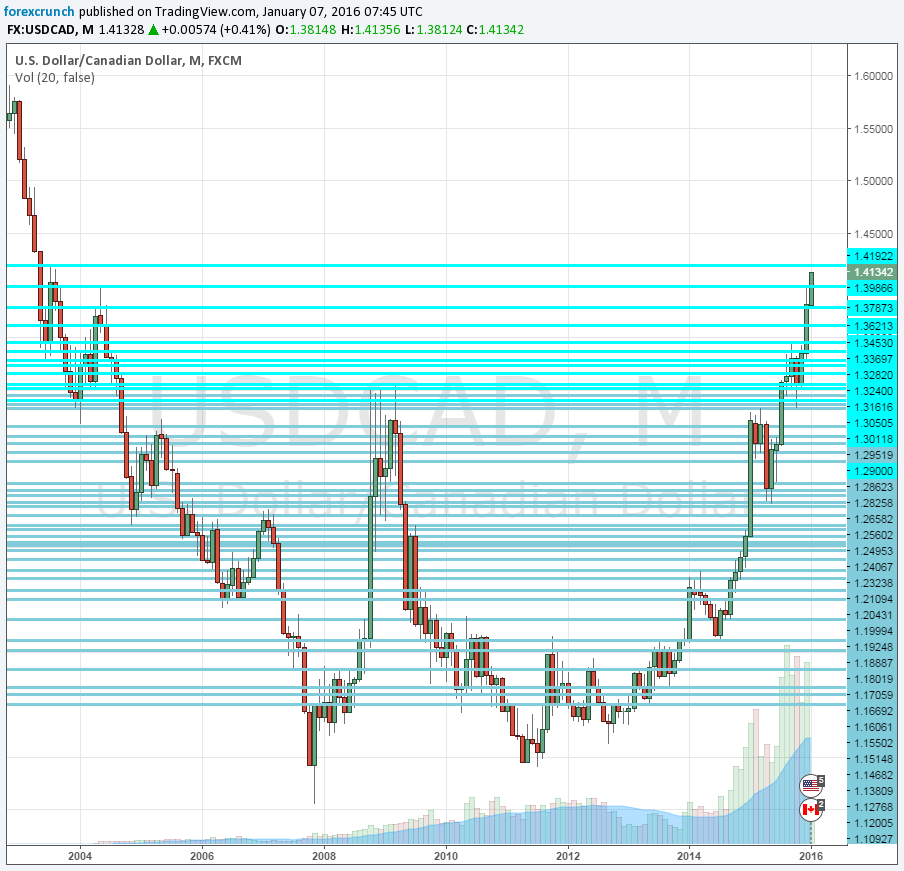 Yesterday's distillates numbers didn't really help. There's too much oil sloshing around  and geopolitical tensions can only temporary stop the rout it seems.