EOS has fallen from a recent high of 5.50 to dip just below 2.00 on Thursday.
The EOS/USD pair is down nearly 30% on the session and support levels are close by.
EOS/USD daily chart
EOS has had an awful Thursday falling over 30% at one point. Since the lowest point of the move, the EOS/USD pair has found support at the psychological 2.00 level and the price has recovered slightly. The volatility remains and it seems the bears are not finished just yet. This leads us to look for more support levels below the current price from the past.
Some of the levels you can see from the chart come from quite far back but they are still relevant today as a price reference point. The red line was used as a major support zone in December 2018 and inspired a 460% rally!. Elsewhere, the green line is the psychological 2.00 level and the black line just above 2.50 is technically the strongest with multiple historic touches.
Support levels are a guide. It does not mean they will be broken. Watch the price action carefully around them and look to see the momentum and volume. Only if you feel the market is respecting them and the momentum may turn the are useful for trades. Other confirmation signals must be used as support and resistance in isolation are not the holy grail.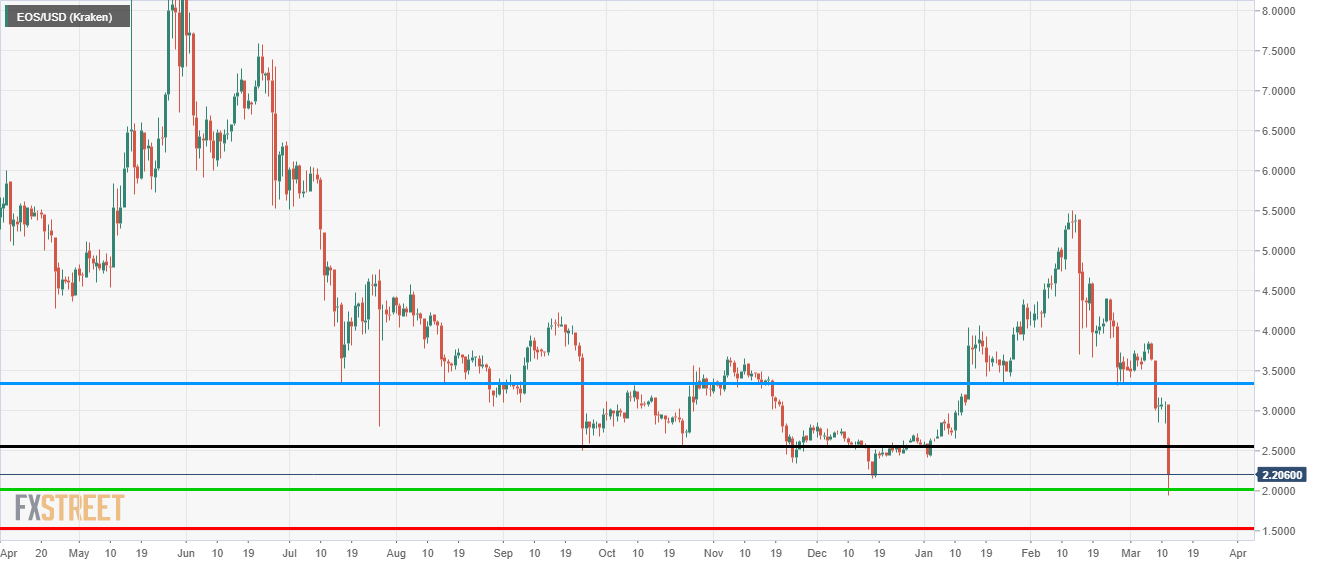 Additional levels