OANDA won the "Best Forex Broker" award at the Forex Magnates Summit held in London on November 14th. A panel of 15 judges awarded OANDA, which competed against 13 other brokers.
OANDA recently launched a Google Chrome extension that enables trading. High technology was one of the reasons for the prize.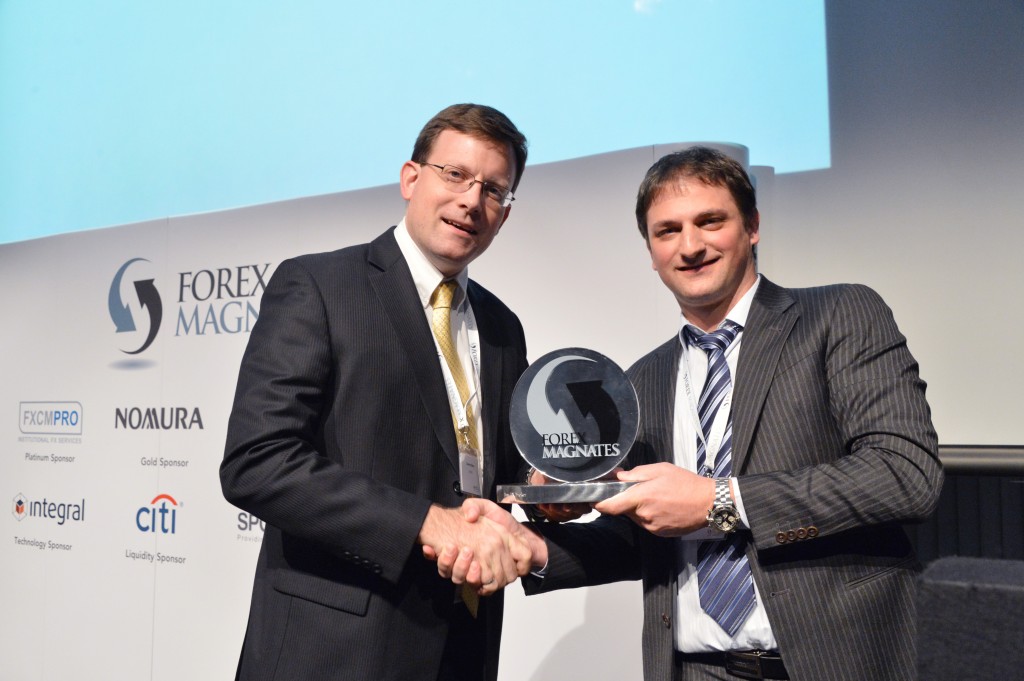 LONDON – 20 November, 2012 "" OANDA, a provider of innovative foreign exchange trading services, has been honoured at the Forex Magnates Summit with the Forex Magnates Award for 'Best Forex Broker'. The award recognises OANDA's industry-leading forex and CFD trading platform and comprehensive trade decision support tools designed to help investors make informed trading decisions. OANDA was shortlisted for the award alongside 14 other forex brokers, including FXCM, Saxo Bank, Alpari, CitiFX, and IG Group.
"OANDA was selected for the award by a panel of 15 judges made up of the industry's top executives and consultants, including CEOs of forex brokerages, banks, technology companies and liquidity providers," said Michael Greenberg, Founder of Forex Magnates.
"We are thrilled to be recognised by our industry partners for our forex technology leadership and our reputation for excellence in client service. OANDA was an early innovator in the forex space and helped open the market to retail clients with one of the first fully automated online trading platforms," said Courtney Gibson, Vice President of Trading at OANDA. "Now we see a growing shift away from the desktop and professional trading terminals, where foreign exchange trading has traditionally been rooted. One of the major drivers in the forex space over the coming years will be keeping pace with consumers' increasingly sophisticated use of technology, and finding solutions that enable clients to trade when they want, where they want, and how they want."
Gibson added, "OANDA is committed to opening our APIs, and working with our clients to help them make better trading decisions by bringing together the information they need – from traditional news sources, social networks, industry experts, and OANDA's own wealth of market data."
The Forex Magnates Summit was held in London and culminated in the Forex Magnates Awards on 14 November 2012, bringing together leading FX brokers, analysts, technology providers and platform specialists. Forex Magnates is a specialized forex news source and trading research firm. A go-to news source for retail and institutional forex industry leaders and market participants, Forex Magnates conducts leading research reports for clients and publishes a Quarterly Retail Forex Report.