Pound/dollar continues falling and the critical level of 1.48 is now breached. While the break is not confirmed (low only at 1.4790 at the time of writing) these are the lowest levels  since 2010,  below the lows of 2013.
The fresh move lower is related to a fresh wave of USD strength, but the larger move comes from the north of England.
The pair was hit by comments  that governor Mark Carney gave to a regional newspaper in Yorkshire. While he remained positive about the UK economy, as also seen in his Sheffield speech, the  Canadian head of the BOE also showed some "patience" regarding the interest rate hike. There is no hurry even a long time after the May 7th elections.
The dollar has been surging  throughout the week, with GBP/USD holding up quite well for quite some time. Sterling made records against the  plunging euro. However, the quid's time to quit arrived, and it fell quite sharply.
Further support is at levels last seen in 2010. more coming
More:  GBP/USD Breakout: Levels & Targets – BofA, Goldman
Resistance awaits at 1.4865, followed by 1.49. The big line of 1.50 is even stronger resistance.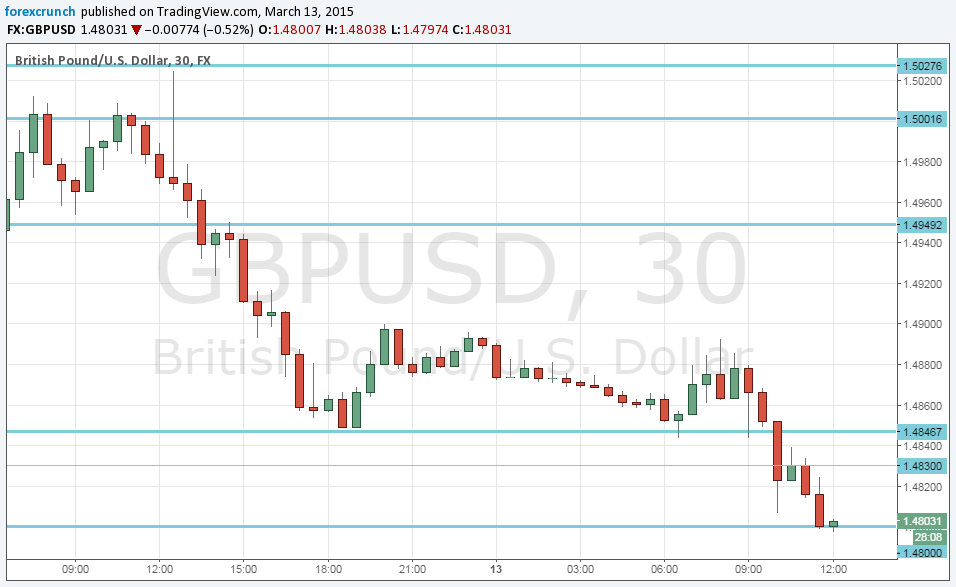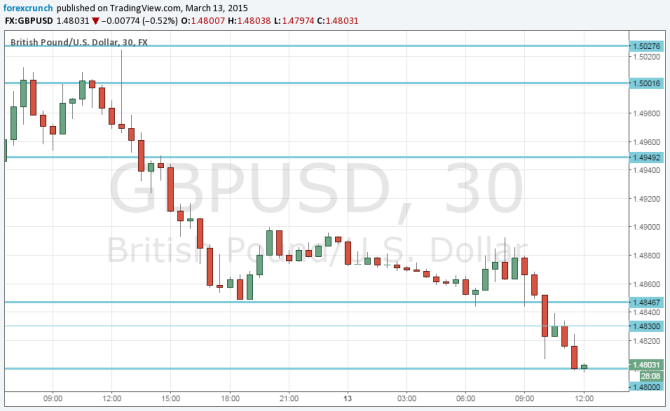 In our latest podcast, we discuss  QE: Who got it right, Krugman or the Gold bugs?
Follow us on the    iTunes page