German PMIs were expected to remain at the same range of 54.8 for manufacturing and 55.9 for services. Instead, both dropped: manufacturing at 53.8 and services at 54. It is important to note that a score of above 50 represents growth. Nevertheless, this is below expectations.
EUR/USD moved higher on the release of the French data, crossing the 1.38 line, but dropped on the German shortcoming.
Here is how the swing looks on the chart: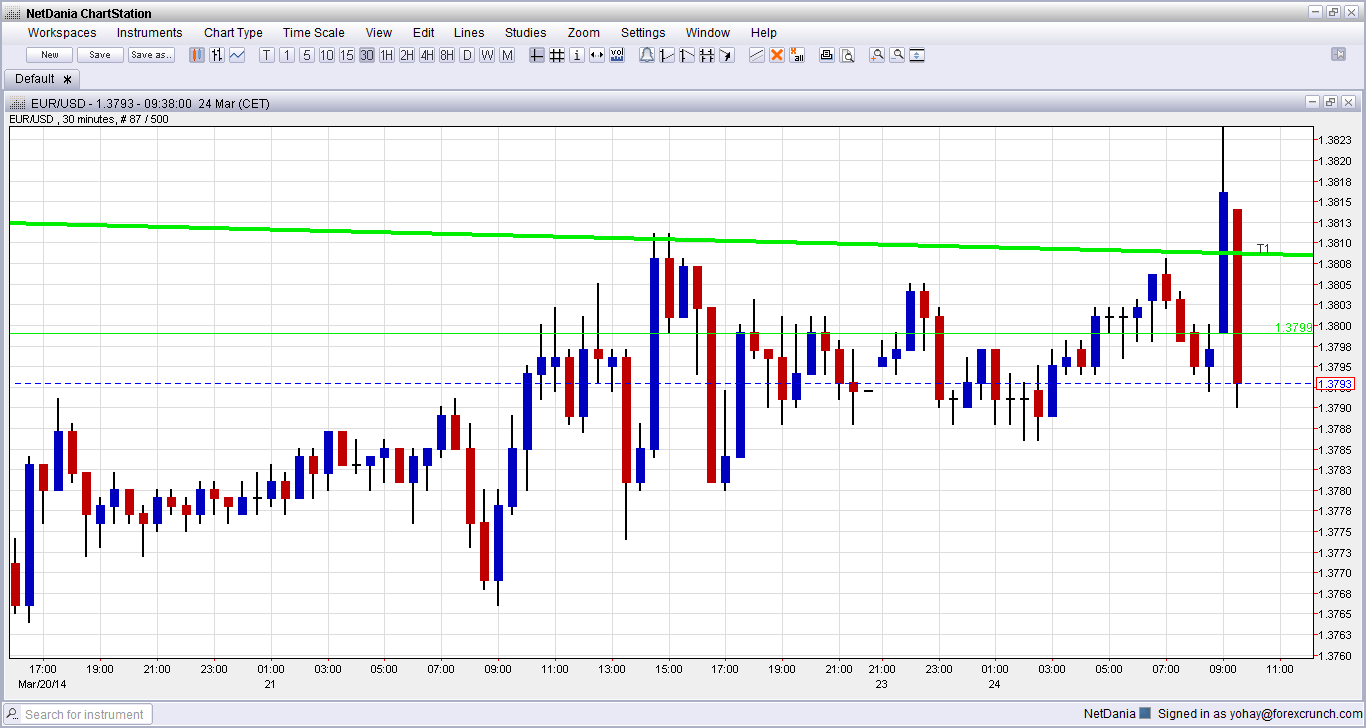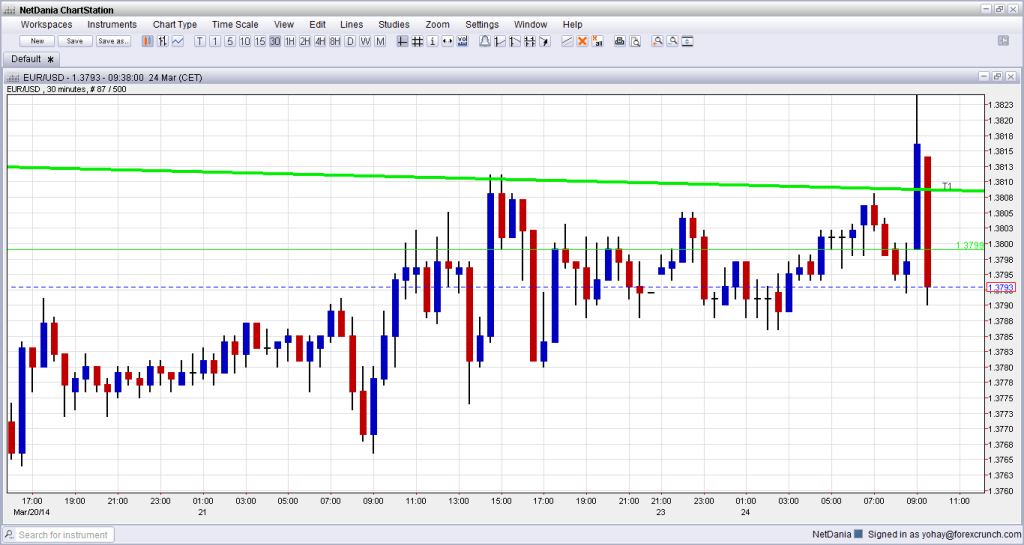 French PMIs came out better than expected and both moved to positive territory: the flash services PMI rose from 47.2 to 51.4 points, above 47.9 expected. The manufacturing figure rose from 49.7 to 51.9, also beating the modest expectations of 49.8 points. This sent EUR/USD to a high of 1.3825 after the pair began the trading week around the round level.
The all-European data is scheduled for 8:58 GMT. The mixed German and French figures are likely to leave expectations as they were. Often expectations change when the two core countries both point in a particular direction.
Support is at 1.3750 and resistance lies at 1.3830. For more, see the EURUSD forecast.