New Zealand based MahiFX announced the launch of new tools for traders: fresh technical analysis components, graphical indicators and charting tools, including the ability to trade directly from the charts.
This addition of tools is the fruit of interaction with clients and understanding their needs, and is joined by a refresh of MahiFX's home page. Here is how it looks: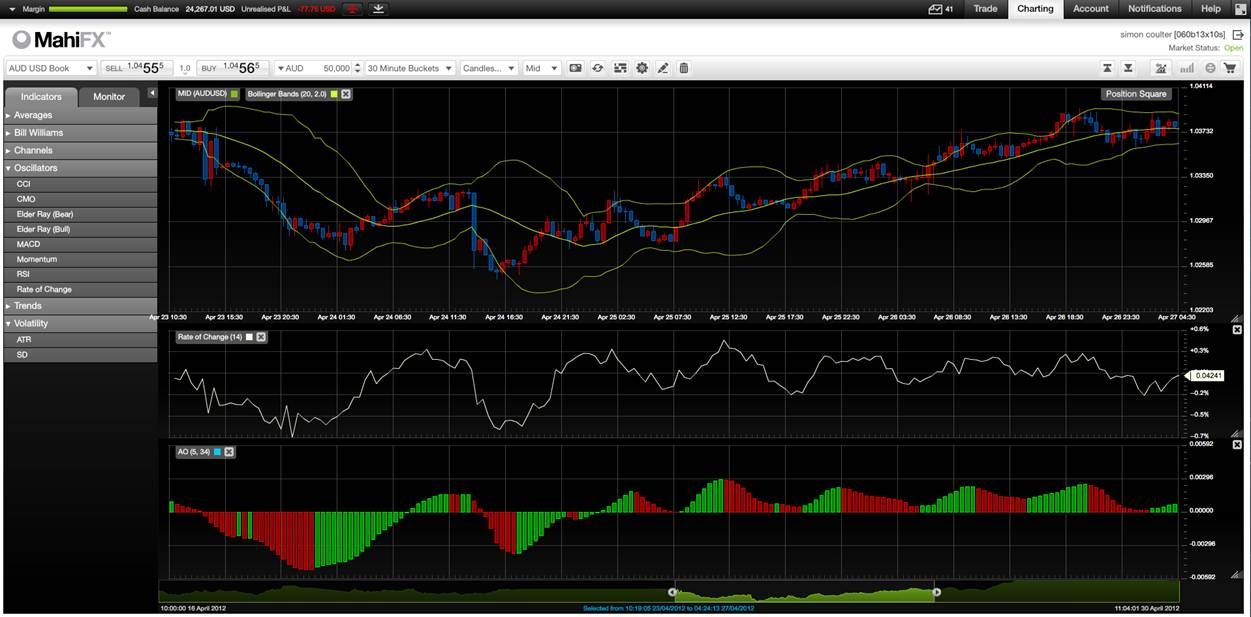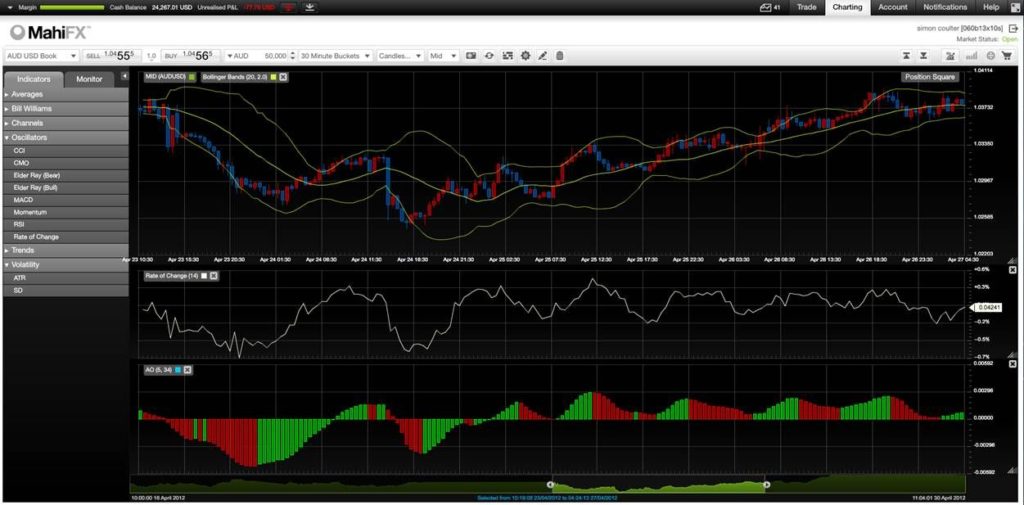 The relatively new forex broker recently launched a community forex blog, and welcomes guest posts.
For more details about the charting tools, here is the official press release:
MahiFX Launches New Forex Technical Analysis Indicators and Charting Components
MahiFX introduces new graphical indicators, overlays and trend lines along with charting components to enable traders to zoom, draw and trade directly on interactive charts
LONDON, 15 May, 2012 –  MahiFX,  the proprietary-built retail foreign exchange (Forex/FX) trading platform, has today released a new suite of charting components and market-timing technical analysis features and indicators. The platform enhancements are intended to equip traders with the tools required to better interpret currency graphs and to execute more informed trading strategies. The new charting package also provides MahiFX traders with the ability to zoom, draw and trade directly from the interactive charts.
MahiFX is headed by David Cooney, former global co-head of currency options and e-FX trading at Barclays Capital and responsible for the award winning e-commerce platform BARX and Susan Cooney, former head of electronic FX institutional sales in Europe for Barclays Capital. Operating as a market maker, MahiFX challenges the traditional broker model by providing institutional level technology and pricing to retail FX traders.
Commenting on today's release David Cooney, CEO said: "Our ambition is to provide traders with the best possible trading platform. We intend to continually engineer and evolve the platform based on our clients' feedback. This first major release since our launch two months ago is a direct result of conversations we have had with our clients; conversations which have highlighted just how important charting and technical analysis tools are to them."
The new fully customisable charting and technical analysis features provide traders with Indicator, Overlay and Trend Line tools to analyse and interpret currencies and movements in real-time. MahiFX traders can now examine trends by deploying trend-following Moving Averages indicators including Exponential Moving Average (EMA) or the Weighted Moving Average (WMA) or utilise other trend indicators such as the Parabolic Stop and Reverse system (PSAR) and Donchian Channels. Momentum indicators such as the Relative Strength Index (RSI) and Rate of Change (ROC) are among many that traders can utilise to assist in trading ranging and trending markets and to determine preferred entry and exit points.
MahiFX also features a popular 'Quick Order' functionality which gives traders the ability to post bids and offers very close to or even inside the spread with only a couple of clicks.
Accompanying today's release, MahiFX has refreshed its home page, uploaded video interviews with David Cooney and provided Indicator tutorials for traders less familiar with technical analysis or for those seeking a refresher course.