The results of the US elections will start flowing in the next few hours. They are expected to rock the markets and impact currencies, which are currently experiencing the "calm before the storm".
Update:  Obama is re-elected – EUR/USD jumps towards resistance  – will the dollar continue weakening, or could this turn around?
The euro and the Australian dollar are good candidates for different outcomes. Let's see why.
Euro Weakness
EUR/USD broke below uptrend support and to a two month low. The Greek crisis is still going on. Even if the parliament passes the austerity measures, they might prove unconstitutional. In addition, decision making on Greece is constantly delayed.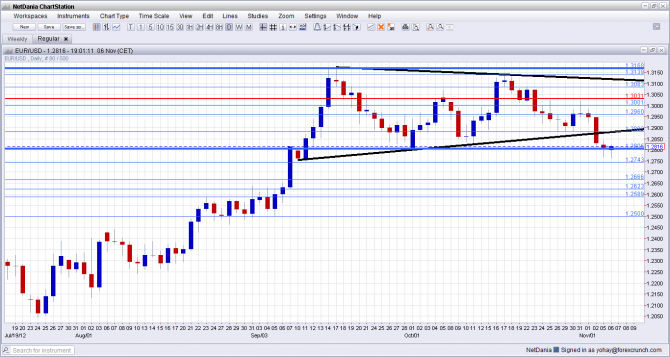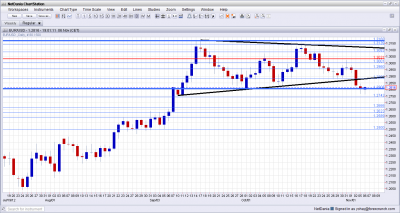 Greece could leave the euro-zone after the elections. In addition, Spain is taking its time with asking for a bailout, and economic indicators all across the continent, including Germany,all point lower.
So, the euro is vulnerable. If the dollar strengthens on the election results, the euro might weaken more than other currencies. For a longer version, see the EURUSD forecast.
Aussie Strength
After a period when all went against the A$ ("end of the mining boom" statements, lower commodity prices, not so good jobs figures, etc.), the RBA surprised by not cutting the rates. Those who foresaw this move put it on the recent rise in inflation. However, it is important to note that the RBA statement saw an improvement in the global economy and also in China.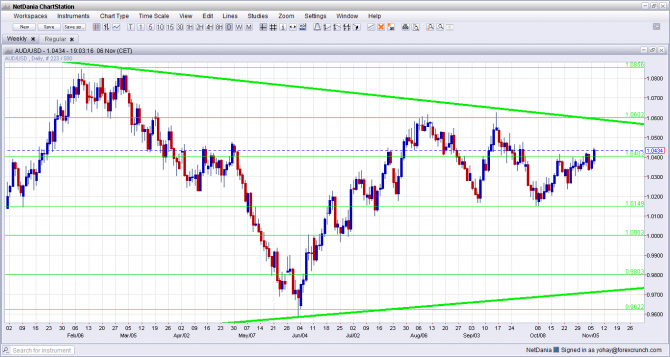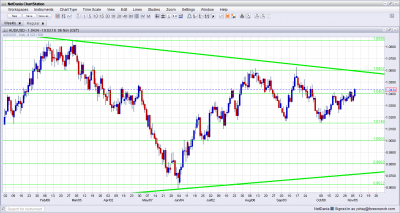 With a still strong yield and an AAA rating, Australia's new optimism makes it a stronger currency. The pair strengthened within the wide 1.0150-1.06 range. If the US dollar weakens on the election results, the Australian dollar might benefit more than other currencies. See more in the AUDUSD forecast.
Election Results and the Dollar
A victory for Obama will likely complicate the resolution of the fiscal cliff. A victory for Romney would make it easier. There is a relatively wide consensus over this perception.
Here comes the trickier part: some analysts see an Obama win as weakening the dollar on worries and a stronger dollar on a victory for Romney.
I, among others, see an Obama victory as strengthening the dollar on risk aversion and a flight to safety, while a victory for Romney setting a relief rally – boosting stocks and hurting the dollar.
A longer explanation about the risk on / risk off prediction is in this article, which also details more delicate scenarios:  How to Trade the US Presidential Elections with EUR/USD
Conclusion
So, my conclusion is a potential for a significant downfall for EUR/USD on a victory for incumbent Obama, even though this may already may be priced in. That's what polls show.
And, if Romney wins, there is a potential for an even bigger move upwards on AUD/USD, as this would be considered a surprise at the moment.
What do you think?
Further reading: