Idea of the Day
The Aussie defied expectations in the early part of the year, but the correction yesterday and the jobs data overnight have turned it around substantially. The fall in headline employment (-22k) has put further doubts on the sustainability of the domestic recovery, which is key because Australia cannot rely on strong investment led growth from China to keep the good times rolling. We've seen AUDUSD move to a low of 0.8777, falling below the previous 0.8818 low of last year. We continue to think that the RBA can cut rates further from the current 2.50% level, which could well put further pressure on the Aussie going forward.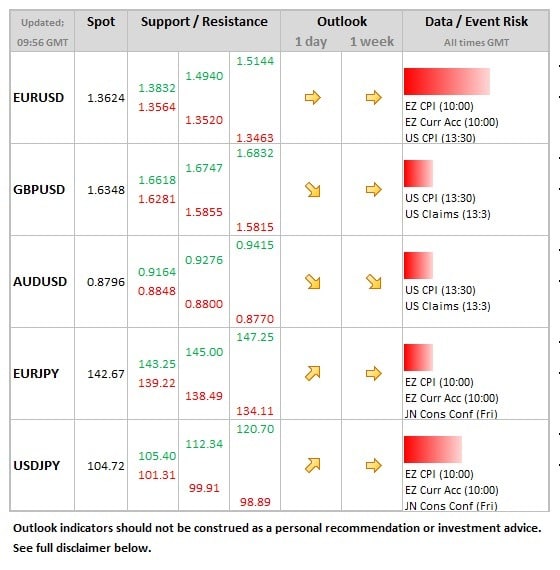 Data/Event Risks
EUR:  Worth watching the final CPI data for potential revision given the focus on potential deflation risks within the Eurozone. Previous 0.8% reading.
Latest FX News
AUD:  New lows for the year on AUDUSD, with AUDNZD also recording further lows at 1.0567. The honeymoon seen at the early part of the year is now over.
EUR:  More favoured towards range trading at the moment, especially on EURUSD, with the 100-day moving average providing decent support in the early part of the year (current 1.3561).
JPY:  The yen reversing over the past few days and trying out for a push to new highs. Latest BoJ regional report was sounding a more confident note on the economy. USDJPY resistance sits at 105.43.
Further reading:
GBP/USD: Trading the British Retail Sales
USD/CAD: Bullish, Eyes Further Strength